HUAWEI P30 Series Now Available for Purchase in Malaysia
The HUAWEI P30 Series is now officially available for purchase in Malaysia! Eager HUAWEI fans were seen queueing up at Pavilion's HUAWEI Experience Store early this morning to get their hands on the super smartphone camera. Similar scenarios was seen not only at Pavilion, but across other HUAWEI Experience Stores across Malaysia.
"It truly is an honour to receive such profound and supportive response from Malaysians. Today's turnout for the sales launch of the HUAWEI P30 Series has been simply terrific, reinforcing our position in the market as one of the world's top smartphone brands. We are committed in the technology that we carry in our devices and will continue to bring top-notch products to our consumers," said Luke Au, GTM Director, Consumer Business Group, HUAWEI Malaysia.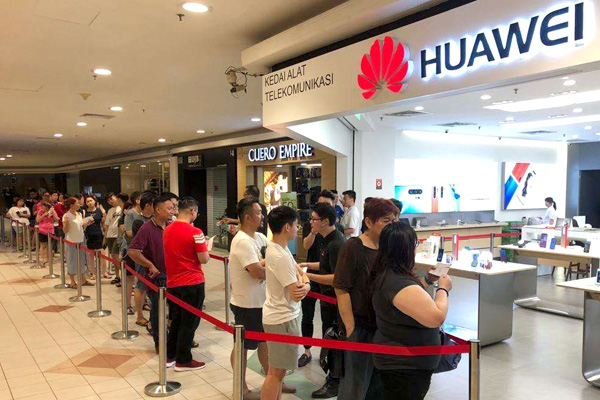 Featuring the innovative HUAWEI SuperSpectrum Sensor, an optical SuperZoom Lens, a new HUAWEI Time of Flight (ToF) Camera, and enhanced optical and AI image stabilisation technology, the HUAWEI P30 and HUAWEI P30 Pro were quickly snapped up throughout the sales event.
"The HUAWEI P20 Series became the new standard in smartphone photography when it was released back in 2018. It achieved an amazing feat by retaining the number one spot on the DxOMark leaderboard for a year. With the HUAWEI P30 Series, we aim to maintain or possibly, even break our own record, to reinforce the fact that the HUAWEI P Series has constantly met consumers' expectations towards smartphone photography if not, gone beyond it," added Luke.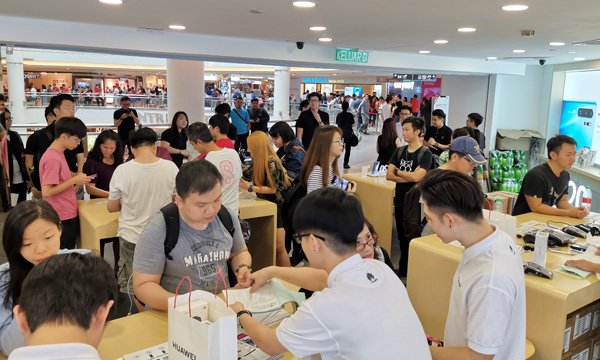 Having the ability to capture incredible photos and videos in every scenario through its all-new Leica Quad Camera System, on top of getting one unit of HUAWEI Backup are among the main reasons why Soon Wei Boon decided to be the first customer in line. A loyal HUAWEI supporter, Soon bought the Breathing Crystal HUAWEI P30 Pro. "As an avid photography enthusiast, I have always been a fan of pushing the boundaries with smartphone photography and HUAWEI's collaboration with Leica has always piqued my interest. That's why I could not wait to get my hands on the all-new HUAWEI P30 Series."
"It is quite difficult to find a smartphone that has the capabilities of a professional camera. When I watched the launch of the HUAWEI P30 Series live from Paris and heard about the HUAWEI SuperSpectrum Sensor and also SuperZoom lens, which goes up to 50x zoom, I knew I had to get myself a unit," he added.
Pricing and Availability
The new HUAWEI P30 and HUAWEI P30 Pro is now available in Malaysia at the following pricings:
Model
Available Colours
Version
Price (Inclusive of SST)
HUAWEI P30
Breathing Crystal, Aurora,

Black

8GB RAM+128GB ROM
RM2,699
HUAWEI P30 Pro
8GB RAM+256GB ROM
RM3,799
8GB RAM+512GB ROM
RM4,399
Additionally, consumers who purchase the HUAWEI P30 Pro will also receive a FREE HUAWEI Snorkelling Case worth RM428, while consumers who purchase the HUAWEI P30 will receive a FREE Wireless Charging Case worth RM268.
The devices can be purchased at all HUAWEI Experience Stores, authorised dealers and major telco companies.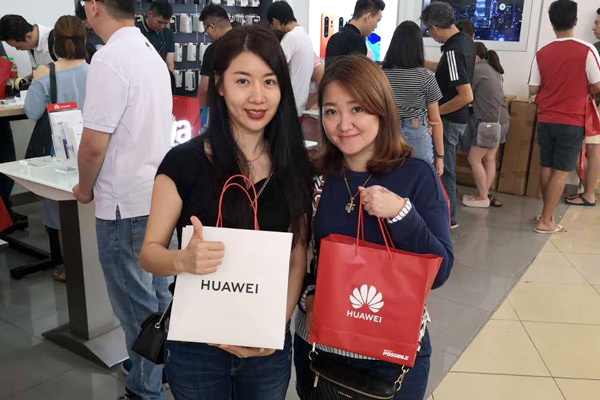 androidHuaweiLeicap30p30 prophotographysalessmartphonesuperzoom