Brace for a legendary showdown between Malaysia and Singapore at the MPL-MY/SG Season 3 Playoffs
After a grueling Regular Season spanning six weeks, eight teams have made it into the highly-anticipated Mobile Legends: Bang Bang Professional League (MPL) MY/SG Season 3 Playoffs. Starting from 10am on 20th and 21st April at LG2 Blue Atrium, Sunway Pyramid in Petaling Jaya, the event guarantees lots of Mobile Legends: Bang Bang (MLBB) action, free giveaways, and fun activities for fans. The event is free to attend.
The qualifying teams from the MPL-MY/SG Season 3 Regular Season are Malaysia's Bosskurr Gaming, Geek Fam, Reborn, and XPAX X-Assins, alongside Singapore's Bigetron SG, EVOS Esports SG, NARA Esports SG, and Resurgence.
"MPL-MY/SG is one of the most exciting leagues in our esports roster and we are always thrilled to come and witness the Playoffs here in Malaysia. The level of MLBB talent in Malaysia and Singapore is extraordinary and we see many of these teams faring well in the upcoming large-scale esports events we have planned for SEA and the world," said Logan Shaw, Head of Esports, Moonton.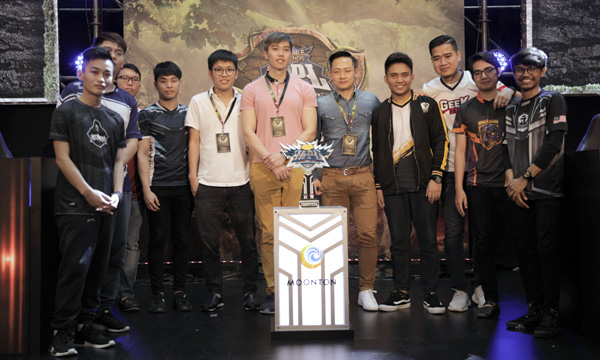 What to expect at the Playoffs?
The MPL-MY/SG Playoffs will feature plenty of exciting activities for fans, with guest streamer appearances, show matches with pro players, early bird giveaways and much more. Fans will get a chance to win exclusive merchandise and in-game items, especially those who are the first to arrive and register at the venue on both Playoff days.
U Mobile subscribers who show up wearing orange will get a special chance to take part in the event activities and take home prizes, courtesy of U Mobile's Wear Orange and Win contest. In addition, students from the Malaysian Institute of Art will be working on a life-sized MLBB painting during the Playoffs for all fans to witness.
For fans who are unable to attend the Playoffs, all matches will be streamed live in Bahasa Malaysia on eGG Network Plus (Astro channel 807) as well as the MLBB Facebook Page at www.facebook.com/MobileLegendsGameMalaysia.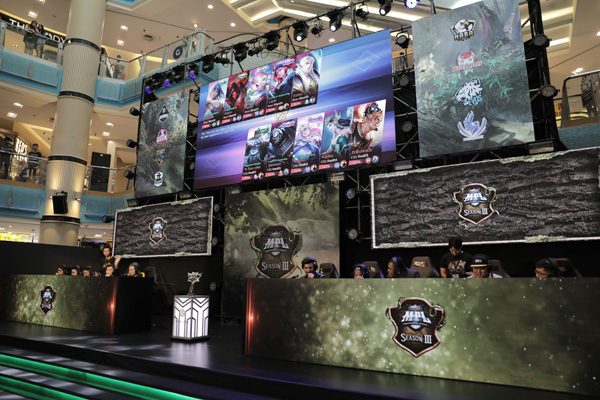 MLBB's first nationwide roadshow for Malaysian fans
Moonton, the developer and publisher of MLBB is also planning to roll out exciting activities and esports events in Malaysia and other regions over the next few months. According to Nelson Woon, Regional Marketing Manager of Moonton, MLBB will be rolling out a nationwide roadshow and campaign called 515 Unite.
This event will feature Cosplayers in roving LED-lit trucks, a 515 Unite theme song and dance contest, exclusive limited-edition giveaways of MLBB figurines and 515 Unite Touch 'N Go cards, as well as free pizza from Domino's Pizza. All this will culminate in a special in-game event on 15 May 2019 where 'all the MLBB heroes will reunite to save the world'. Fans can stay tuned in-game or check out the MLBB and eGG Network Facebook pages in the coming weeks for more information on 515 Unite.
"We recorded over 5 million monthly active users in Malaysia for MLBB in 2019 and we are very happy to have the support of Malaysian gamers and fans. This makes Malaysia a very important market to us. This is why for the very first time in Malaysia, we are rolling out a national-scale activity like #515Unite to engage with Malaysian MLBB fans. In addition to #515Unite, we also have exciting IP collaborations in store, so be sure to look out for us," said Woon.
For more information on MLBB or about the MPL-MY/SG Season 3 Playoffs, visit the MLBB Facebook page at www.facebook.com/MobileLegendsGameMalaysia or the official MPL-MY/SG website at mysg.mpl.mobilelegends.com.
esportsgamingmalaysiamobilemobile legendsmplsingaporeteamstournament