ACE Varsity, Malaysia's first Esports and Gaming Job Portal & E-Curriculum Programme
eGG Network continues to grow the esports industry in Malaysia with season 2 of its Alliance of Campus Esports (ACE) initiative aimed at empowering university students to be esports professionals. Also supporting ACE is U Mobile as the Main Sponsor, and Illegear as Partner Sponsor, with endorsement from Malaysia Digital Economy Corporation (MDEC).
Students can expect more from ACE this season with Malaysian Youth Community (MYC!) onboard as Youth Partner, a social enterprise with access and networking partnerships in over 160 universities in Malaysia. Together they launched ACE Varsity which features Malaysia's first esports and gaming job portal and e-curriculum programme that provides a holistic journey for esports beginners and passionate students to join the growing industry.
Yubin Ng, AVP, Esports Business, eGG Network, said, "Students make up a vast majority of esports enthusiasts in Malaysia and they are the future of the industry. ACE is more than a campus level esports tournament. Our aim is to develop the esports and gaming industry through ACE. It covers all aspects on a grassroots level, from tournament, community building and now education with ACE Varsity.
We aim to nurture the students' growing passion where they get exposed to every aspect of this industry towards a realising a sustainable and fulfilling career for themselves."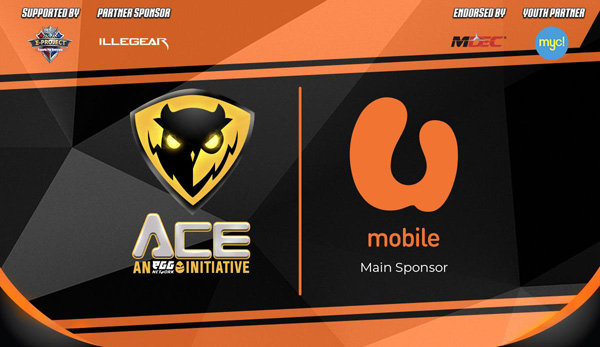 Students who register under ACE will be challenged by the e-curriculum programme and learn how their passion for esports and gaming can apply in real world examples. A demonstration of the e-curriculum programme shown at the launch includes topics like esports tournament concepts and event management, esports business, and streaming. Students will receive an e-certificate after completing five levels of the e-curriculum programme.
They can also access the job portal to find internships and full-time roles at companies related to esports and gaming. The job portal is exclusively for students who register for ACE also has a growing list of companies playing a part in the growth of digital, gaming, and esports industries.
Jasmine Lee, Chief Marketing Officer of U Mobile, shared that U Mobile was delighted to be the Main Sponsor of ACE Season 2. "U Mobile has always been passionate about esports. We have come to be known as being champions of esports through our active support of the scene. Apart from that, we are always innovating to bring relevant services and products to the gaming community. This partnership is in line with our ongoing efforts and whether you are a professional or amateur gamer, an avid esports spectator or an all-round esports enthusiast, we want to be able to enable you to indulge in your passion to realise your unlimited potential."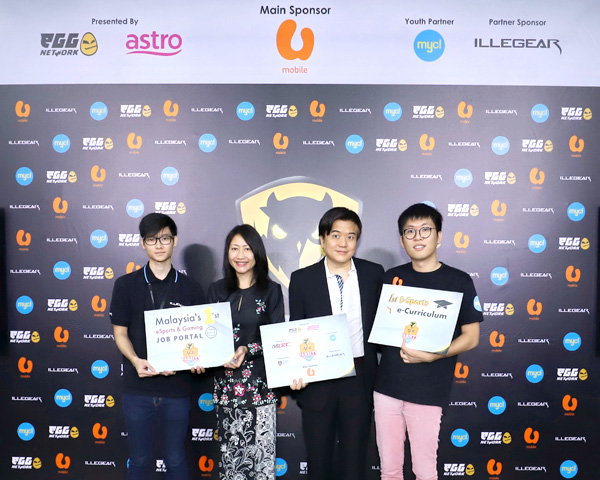 Jason Ko, Chief Executive Officer of MYC! further added, "In the digital world, social media platforms and digital games are increasingly mainstay. In Malaysia, we develop careers where there is financial supply and demand. Through partnering with ACE, we want to deliver the message that there is more to playing games, that a sustainable career can be achieved in this industry.
ACE Varsity is the 1st step to developing a complete eco system built together by gamers and industry players. ACE Varsity is where players, whether new or legendary can share passion, real world money tips and more importantly industry partners like U Mobile, eGG Network and Astro can contribute to training and adopting talents early. This is in alignment with MYC!'s vision of connecting global brands and businesses to Malaysian youth in universities in Malaysia and in South East Asia."
Together with ACE Varsity, ACE continues to make an impact on the community through its Bootcamp, where students learn and network with leaders in the esports and gaming industry. Students can learn more and register for Bootcamps at upcoming Campus Invasions.
ACE is also expanding its Campus Invasion and Championship pillars to more universities throughout Malaysia. Each Campus Invasion will coincide with its Championship Regional Finals where the top team from the North, Central and South region will proceed to play at the Playoffs in Klang Valley. Campus Invasion and Championship dates and more details can be found at www.ace.egg.network.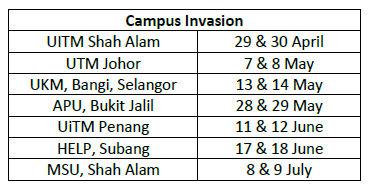 aceace varsityastrocampuseggesportsgamergamingtournamentU Mobile