Sony offers OLED Master Series 4k TVs line-up in 2019
About this time of the year (March), Sony has predictably announced and launched several new TVs, and this time, the addition of a new member to the Master series, the new 77″ Class A9G 4K HDR OLED TV.
Launched in one of the prominent event halls in Singapore, Sony has invited media from the South East Asia region to witness first hand, the latest line-up with experienced product managers to demonstrate the forms and functions of the TVs. According to Sony, The MASTER Series is the name given to only the very best Sony TVs and provides premium picture quality, colour, contrast, and clarity approaching that of a professional-grade monitor. The MASTER Series TVs also feature Netflix Calibrated Mode to further ensure that content is delivered as intended.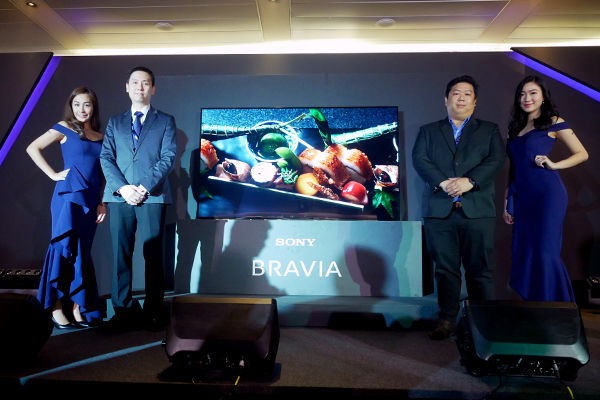 The new model features the next generation Picture Processor X1 Ultimate for accurate detail and contrast. Introduced last fall with the inaugural MASTER Series models, this processor plays a vital role in delivering the high-quality picture in the MASTER Series.
Let us take you on a product tour and see what is coming your ways in the near future.
A9G Premium OLED TV
The A9G is Sony's new flagship 4K OLED TV available in 77", 65", and 55" class, in a very slim form factor. Images come to life with the super-wide viewing angle, precise contrast and absolute blacks of OLED technology. Over 8 million self-illuminating pixels are precisely and individually controlled by Picture Processor X1 Ultimate. In addition to the processor, the A9G has Pixel Contrast Booster for more colour and contrast in bright areas. As a result, the A9G provides premium picture quality approaching that of a professional-grade monitor, showing images and colours as they truly are, as the creator intended. The processor improves SD and HD content to near 4K HDR quality and shows 4K content in stunning clarity.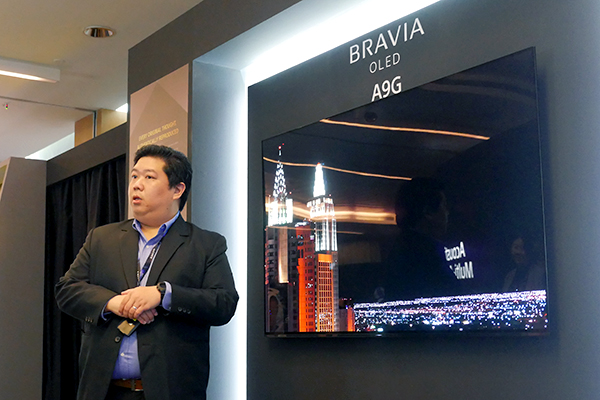 Acoustic Surface Audio+ provides a totally immersive sound experience with the sound coming from the entire screen, enveloping viewers in exciting new entertainment experiences, providing pictures and sound in perfect harmony. In addition, a TV Centre Speaker Mode provides the choice to use the TV as the centre speaker.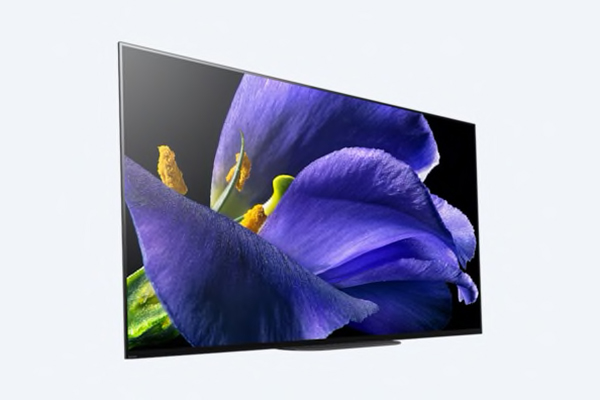 Slim in depth; when wall hung using the SU-WL850 wall mount system, it will fit close to the wall at around half the distance of our previous model. This OLED TV is more than just beautiful. It's designed so that it appears to be floating on the wall, leaving only the brilliance of its picture. Furthermore, in order to bring the best viewing position and flexible usage, the SU-WL850 has a swivel functionality as preferred.
For the ultimate in picture quality, the A9G pairs the brilliance of 4K clarity with the brightness, colour, and detail of High Dynamic Range (HDR). Previously hidden areas of dark shadow and sunlight are now full of clarity and detail. The A9G HDR TVs also feature Netflix Calibrated Mode, and Dolby Vision/Dolby Atmos to deliver the viewing experience just as the creator intended.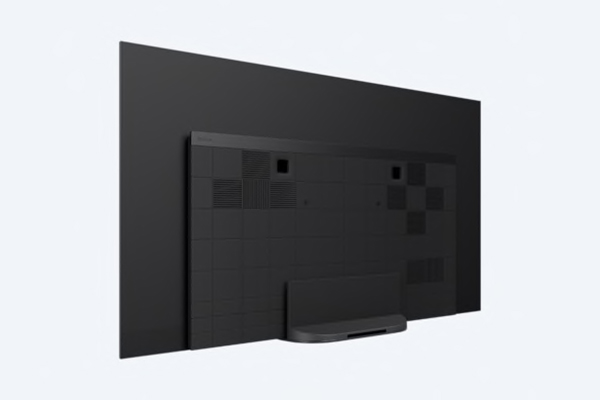 The A9G OLED feature Sony's Android TV which supports a huge range of apps from Google Play, including YouTube, Netflix, Amazon Video and more for deep smart home integration (availability varies by region.) And making your TV and home even smarter, the A9G TVs have Google Assistant built-in. These TVs have built-in microphones that will free users' hands. Viewers can simply talk to the TV using the Google Assistant to find what they quickly want, or to play TV shows, movies, and more. (Google Assistant availability depends on region). The TVs also work with popular smart speakers such as Sony's own LF-S50G and SRS-XB501G2, or those from Google Home or Amazon Echo. With smart speakers, users can control TV and stream content by simply using their voice – with more features to come later this year.
Sony Android TVs will be compatible with Apple AirPlay 2 and HomeKit. AirPlay 2 lets you effortlessly stream content from your iPhone, iPad and Mac right to your Sony TV. Watch movies and shows from iTunes and other video apps, and view photos directly on your Sony TV. Play music or listen to podcasts on the television and AirPlay 2 speakers throughout the home – all in sync. HomeKit lets you easily and securely control smart home products using the Home app or by asking Siri on your Apple devices. TVs can be added to the Home app and included in scenes or automation with other HomeKit accessories. For example, users can create a "Movie Night" scene in the Home app to easily turn on their smart TV and dim the lights, and simply ask Siri to launch the scene. AirPlay 2 and HomeKit support will launch in A9G, X95G, X85G models in 2019.

For even more user-friendly experience, a new easy to control smart remote enables viewers to control their connected devices such as cable/satellite boxes, Blu-ray disc player, game console (supported devices vary by region) without switching remote controllers. Also added to the smart remote is an RF so users can control the TV without pointing the remote. And a newly developed UI brings seamless and quick access to your favourite apps and settings.
Price TBA. Availability 2nd Quarter 2019
A8G Series (65"and 55" models) BRAVIA OLED 4K TV
– Feature OLED as display device; 8 million self-illuminating OLED pixels bring a significantly enriched visual experience with unprecedented black, rich colour, and a wide viewing angle.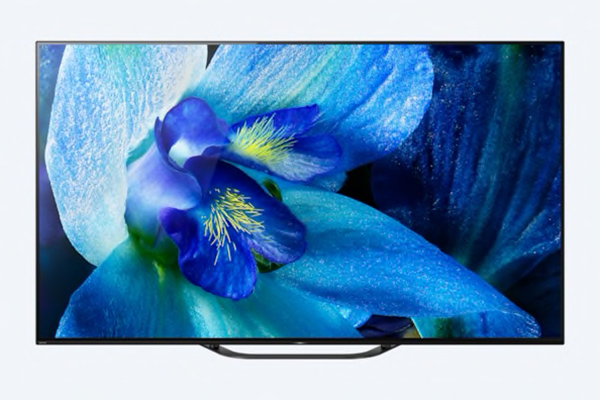 – Feature 4K HDR Processor X1 Extreme providing the ultimate 4K HDR viewing experience by incorporating three new technologies: Object-based HDR remaster, Super Bit Mapping™ 4K HDR and Dual database processing.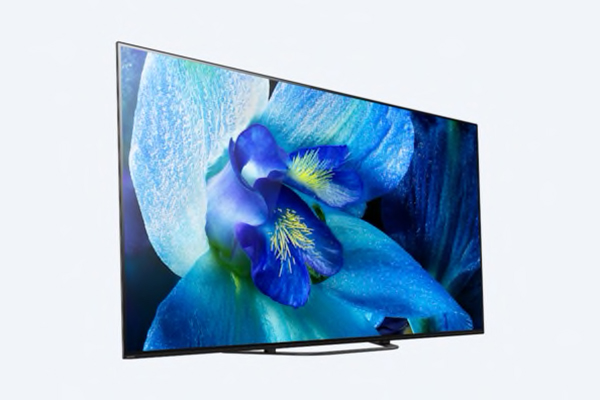 – Feature Acoustic Surface Audio; the entire screen resonates with great sound emanating directly from the screen itself. This allows Sound-from-Picture Reality, a perfect unification of picture and sound that conventional TVs cannot deliver.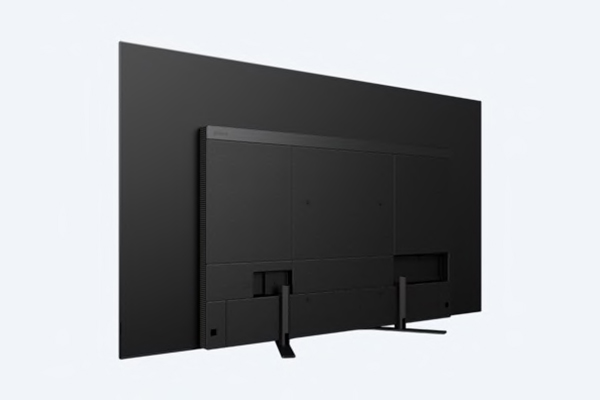 – Ideal for sound bar position; rotate the stand 180° and it will rise up so you can easily place your soundbar.
– Dolby Vision™ brings scenes vividly to life for authentic viewing.
Price TBA. Availability 2nd Quarter 2019
X950G Series (85", 75", 65" and 55" models) 4K TV
– Picture Processor X1™ Ultimate providing the ultimate 4K HDR viewing experience with the following technologies: Object-based Super Resolution, Object-based HDR remaster, Super Bit Mapping™ 4K HDR and Dual database processing.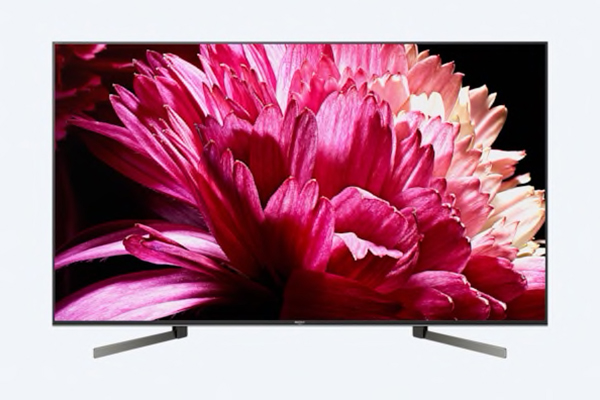 – Feature full-array local dimming backlight with X-tended Dynamic Range™ PRO that ensures 6 times the contrast of conventional LED TVs.
– Feature Acoustic Multi-Audio by Sound Positioning Tweeters; with our Sound-from-Picture Reality experience, action and sound precisely aligned, your viewing becomes so much more immersive.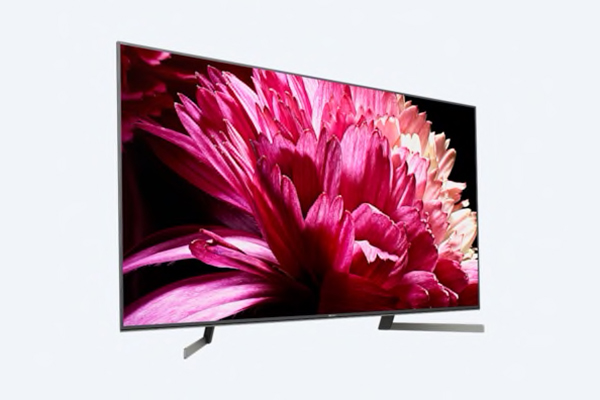 – Feature X-Wide Angle that minimizes the colour change when seen from the side; view faithful shades and hue from wherever you watch the TV (available in 85" and 75" models)
– X-Motion Clarity keeps fast action clear and smooth; moving images are precisely controlled to minimize blur and even during fast-moving scenes, pictures stay true with no loss in brightness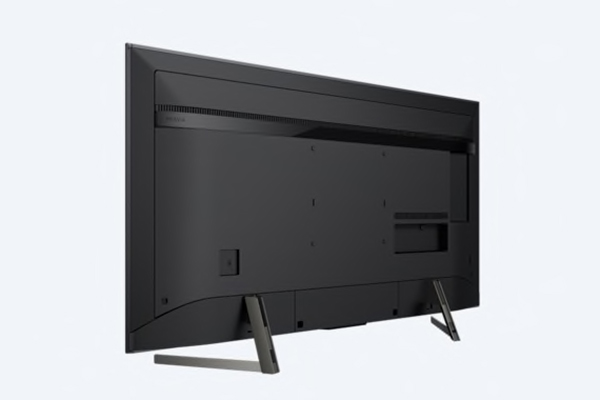 – Feature Netflix Calibrated Mode that brings the creator's vision directly to the TV
– Dolby Vision™ brings scenes vividly to life for authentic viewing, while Dolby Atmos™ fills the room with immersive surround sound
– Hands-free voice search: find your favourite entertainment by just simply talking to the TV


– Easy to control smart remote; connect set top boxes and other devices via HDMI to your TV and control them all using one smart remote; a slimmer, more rounded design with built-in voice control microphone and enhanced button layout makes it easy to use
– New processor for stress-free usability; a quicker response of launching apps, powering on the TV, and more.
Price TBA. Availability 2nd Quarter 2019
X850G Series (85", 75", 65" and 55" models) 4K HDR TV
– Feature 4K HDR Processor X1 reproduces more depth, textures and natural colours with Object-based HDR remaster technology
– Feature Acoustic Multi-Audio by Sound Positioning Tweeters; with our Sound-from-Picture Reality experience, action and sound precisely aligned, your viewing becomes so much more immersive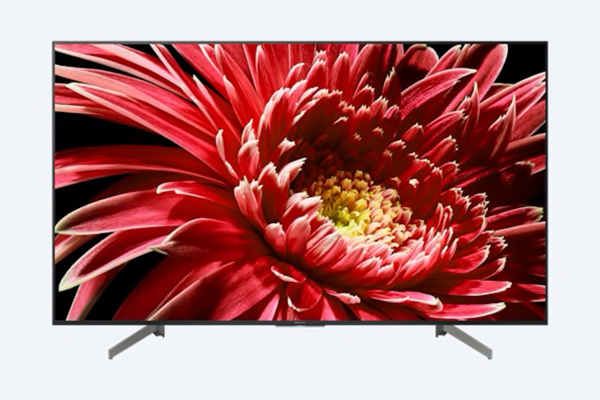 – Feature vibrant, expanded colour with TRILUMINOS Display, further enhanced for colour accuracy
– Dolby Vision™ brings scenes vividly to life for authentic viewing, while Dolby Atmos fills the room with immersive surround sound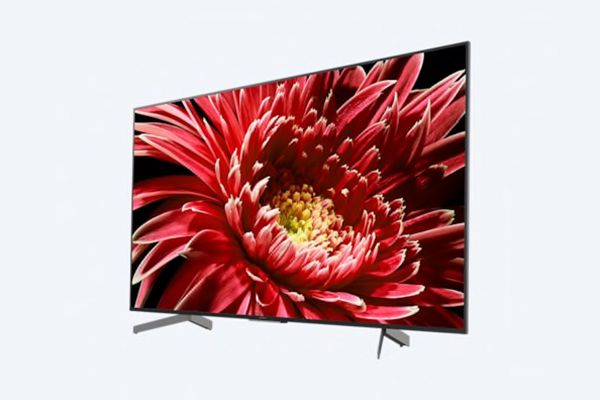 – Easy to control smart remote; connect set-top boxes and other devices via HDMI to your TV and control them all using one smart remote; a slimmer, more rounded design with built-in voice control microphone and enhanced button layout makes it easy to use
– New processor for stress-free usability; a quicker response of launching apps, powering on the TV, and more
Price TBA. Availability 2nd Quarter 2019
Visit www.sony.com.my for more updates
Sony offers OLED Master Series 4k TVs line-up in 2019