Samsung showcases New Products enabling Next Level Experience of Connected Life
Samsung Electronics Co., Ltd today showcased its latest innovations, as well as outlined its vision and strategy for intelligent Internet of Things (IoT) experiences at the 2019 Samsung Southeast Asia and Oceania Forum.
Marking the 10th anniversary, this year's Samsung Forum was a platform to share the company's business strategy and vision with key partners. Samsung outlined its unique ability to make seamlessly connected consumer experiences across Samsung devices, and unveiled its new range of products, including its 2019 QLED TV lineup, the Frame, the next-generation Family Hub refrigerator, revolutionary washing machine technology QuickDrive™, as well as its lifestyle TVs. Samsung exhibited its connected solutions that are based on 'New Bixby,' Samsung's intelligence platform.
"At Samsung, we believe our latest innovation offers more than what we can see and experience. With the new products and features announced today, we're unlocking the potential by making our consumers' lives more seamless and connected," said Steve Lee, President and CEO, Samsung Electronics, Southeast Asia and Oceania. "We will remain committed to providing new experiences that exceed the expectations of our consumers in the region going forward."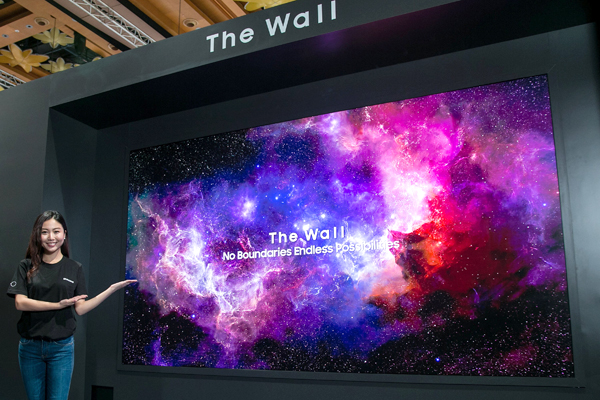 Expansion of Consumer Choice with the Full 2019 QLED TV Lineup
As a market leader in the TV industry for 13 years, Samsung announced its entire 2019 QLED TV lineup that will be available in more than 60 markets within this year. The company will continuously increase the market share in the 8K TV market to sustain its solid dominance in the premium TV market.
The key products unveiled in the 2019 QLED lineup were a suite of 8K and 4K TVs, including the 8K Q900R that ranges from 65-inch to 98-inch screen sizes, as well as the 4K Q90R, Q80R, Q70R and Q60R that range from 43-inch to 82-inch sizes. In total, the expanded 2019 QLED lineup features more than 20 models and includes more ultra-large TV models.
To provide more entertainment options and open platform functionality, Samsung Smart TVs will offer a new iTunes Movies and TV Shows app and support Apple AirPlay 2. Additionally, through 2019 Samsung Smart TVs that now work with Amazon Alexa and the Google Assistant, a user can enjoy various features such as turning on/off TV or controlling audio volume via simple voice commands.
Also displayed were Samsung's leading lifestyle TVs, the new 'The Frame' and 'The Wall', with unique design values and improved resolution after the adoption of QLED display for the first time.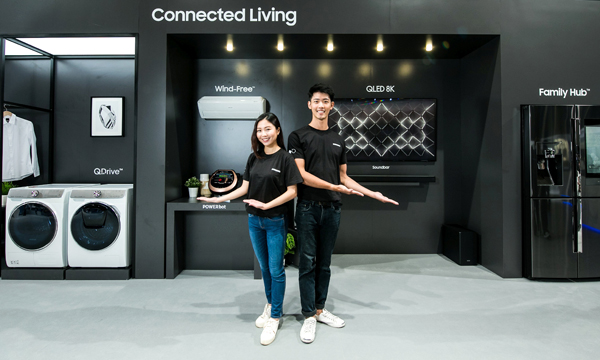 Connected Home Solutions that Deliver Simplicity
Samsung's commitment to making lives easier and simpler for consumers was also brought to life in its new line-up of connected solutions, exhibited at Samsung Forum 2019. Based on 'New Bixby', global business partners witnessed the connected life experience with various products including QLED 8K and the new Family Hub 4.0.
The winner of the CES Best of Innovation award for four consecutive years, the 2019 Family Hub, ensures better control of complex features with voice commands by supporting 'New Bixby', enabling enriched family communication and enhanced connections with other devices.
Samsung also showcased its revolutionary next generation washing machine technology QuickDrive™, which provides consumers the power to dramatically reduce the time it takes to do a load of laundry in half1.
applianceconnecteddeviceelectronicsfacilityfamilyforumshomehubqledSamsungseatv