Park Smartly won the AWS Hackdays 2019 Demo Day
AWS Hackdays is an annual education and hackathon event held across six countries in Southeast Asia.
Centered around this year's theme of 'Hack for Good', builders in the region showcased their innovation and demonstrates skills in Artificial Intelligence (AI) & Machine Learning (ML), Internet of Things (IoT), Data Analytics, or Modern Applications centered on the areas of HealthTech, AgriTech, Smart City, or FinTech.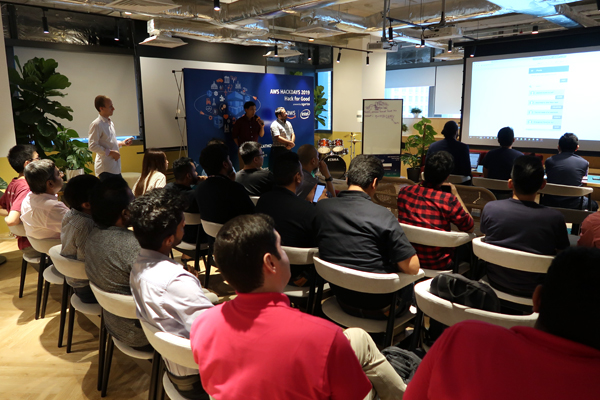 AWS Hackday started with the Online Hackathon round where builders and developers across the country submitted their project ideas and innovations created with AWS services such as AWS SageMaker, Amazon Polly, Amazon Lex, as well as AWS IoT services. These solutions were then evaluated by a judging panel based on innovation, business impact, implementation, and user experience.
Five teams, Teralons, Move Malaysia, Find Recycler 2, SupremeTech, and Park Smartly qualified as the Malaysian finalists who participated in the offline Demo Day pitch on 27 March 2019. Park Smartly (Astro Malaysia's team) emerged as the Malaysian winner.
Park Smartly will be moving to the Final Hackathon in AWS Summit Singapore, where other regional finalists will be competing for the top three spots to win flights, accommodation and tickets to AWS re:Invent 2019 in Las Vegas.
In an interview with Park Smartly at the event, the team mentioned that they're looking to further develop their prototype to be fully functional by the time they present in Sinagpore. With a wide breadth of AWS tools and services at their disposal, the team is confident that they can further enhance the solution to achieve its greatest potential.
For more details on AWS Hackdays, visit here.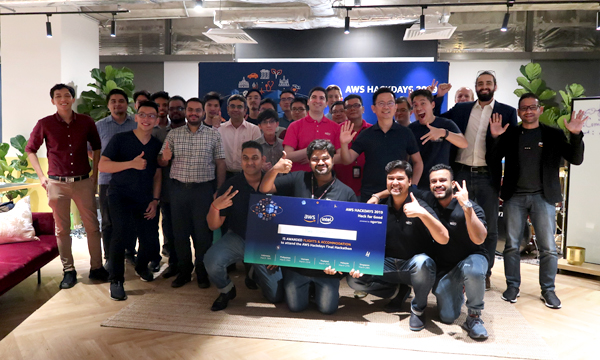 About Amazon Web Services
For over 12 years, Amazon Web Services has been the world's most comprehensive and broadly adopted cloud platform. AWS offers over 165 fully featured services for compute, storage, databases, networking, analytics, robotics, machine learning and artificial intelligence (AI), Internet of Things (IoT), mobile, security, hybrid, virtual and augmented reality (VR and AR), media, and application development, deployment, and management from 60 Availability Zones (AZs) within 20 geographic regions, spanning the U.S., Australia, Brazil, Canada, China, France, Germany, India, Ireland, Japan, Korea, Singapore, Sweden, and the UK. AWS services are trusted by millions of active customers around the world—including the fastest-growing startups, largest enterprises, and leading government agencies—to power their infrastructure, make them more agile, and lower costs. To learn more about AWS, visit aws.amazon.com. Photo Journalist
Gadgets, Photography, Automobile, Lifestyle
agritechAmazonappartificial intelligenceawscontestdatafintechhackathonhackdayshealthtechinternet of thingmachine learningonlinesmart citysolution