OPPO F11 Pro makes Stellar Sales in Malaysia!
OPPO, a leading global smartphone brand, dedicated to providing products infused with art and innovative technology recently launched their OPPO F11 Pro in Malaysia. The smartphone company opened up to their first brick and mortar sales at a majestic roadshow held in One Utama recording a phenomenal increase of 20% in sales as compared to the OPPO F9.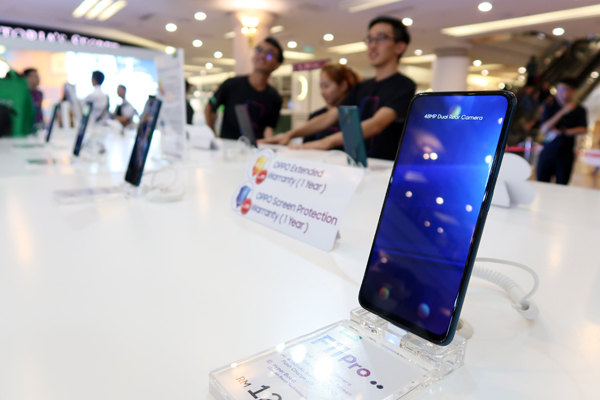 Present at the roadshow was Fattah Amin, the brand ambassador of the OPPO F11 Pro. An excited Fattah shared his experience with OPPO's latest phone complementing the phone's fast charging and great visuals. He also kept the crowd well entertained with lively games and a meet and greet session with O-fans.
Along with Fattah Amin, the event was attended by the smartphone company's users and fans, who stepped forward to recall their experience with OPPO. OPPO's innovation and technology is next level! I really enjoy their VOOC flash charging and the experience of efficiency that it brings. Not only is their technology impressive, the design is trendy and cool, relating to my personality," said Lau Jacky. Based in Johor, Lau has been a loyal OPPO consumer, never missing out on a new series, including OPPO's R9, R9 plus, F5, and F5 6GB.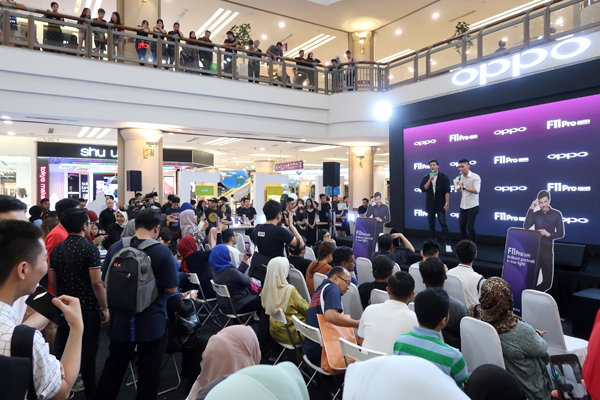 Adding to the brand's credibility and seamless user experience was Mr. Tan, a resident of Johor South who has been a fan of the brand since the OPPO F7 made an entry into the smartphone market. "I have never been a tech-savvy person or the one to change my phone very often. But OPPO has changed my perception to technology and has made my everyday life so much easier and more exciting. The best part is that when OPPO launches a new model, I know the phone will have enhanced features and more value. Which is why I did not hesitate to pre-book the OPPO F11 Pro," said Mr. Tan who confesses that is excited about the F11 Pro's portrait photography feature.
Loh Ka Moon, a gaming enthusiast from Penang, has taken a step further and recommended the phone to her friend and her brother. "When I realized that the OPPO F11 Pro comes with the VOOC 3.0 fast charging technology coupled with the 4000mAh and Hyper Boost acceleration I couldn't resist. This means I can enjoy a long game without any interruptions. As for my girlfriend, she really enjoys photography and the portrait photography feature is perfect for her," said Loh Ka Moon.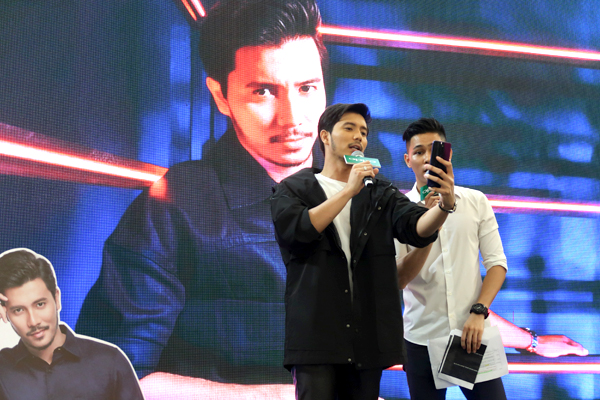 With catapulting sales, OPPO is poised to offer even more excitement and innovation to their users. OPPO has partnered with TikTok, a short video platform, to launch the OPPO F11 Pro TikTok Challenge – also known as #LightUpF11Pro – inviting Malaysians everywhere to show off their dance moves.
From 31 March 2019 to 20 April, 2019, TikTok users can join this challenge and unleash their creativity by creating their own TikTok videos using the designated OPPO F11 Pro song created by the one and only, Ayda Jebat. Each valid entry would be in the run to grab their share of prizes worth up to RM10,000.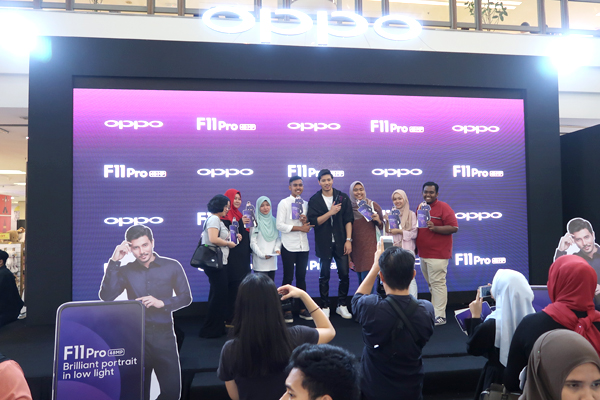 Top three (3) participants with the most creative entry will win cash prizes worth a total of RM5,500, while the Grand Prize and 2nd Prize winner will also bring home the brand new OPPO F11 Pro. The 3rd Prize winner will win a smart band worth RM389 on top of the cash prizes. Another five (5) participants with the best entry under selected categories will win a Bluetooth earphone worth RM148 each as special prizes. Thirty (30) movie tickets will also be given out as consolation prizes.
For more details about the OPPO Tik-tok challenge and to stay abreast of latest developments visit OPPO Official Website & OPPO Official Facebook Page.
androidf11 profattah aminlow lightOpposalessmartphonevooc flash