Jabra launches Evolve 65t – World's first true wireless earbuds for business use
Jabra has launched the Evolve 65t – the world's first true wireless earbuds for busy executives on the move. The Evolve 65t is the latest addition to Jabra's Evolve range of professional headsets and is the first-ever true wireless earbuds to attain Skype for Business certification.
True wireless earbuds are becoming increasingly popular among consumers, who value their convenience, comfort and sound quality. But until now, there has been no professional-grade true wireless earbuds designed for business use. The Evolve 65t incorporates all the winning features of the acclaimed Evolve series from Jabra – wireless freedom, great sound, UC-compatibility and dual connectivity for your laptop and smartphone.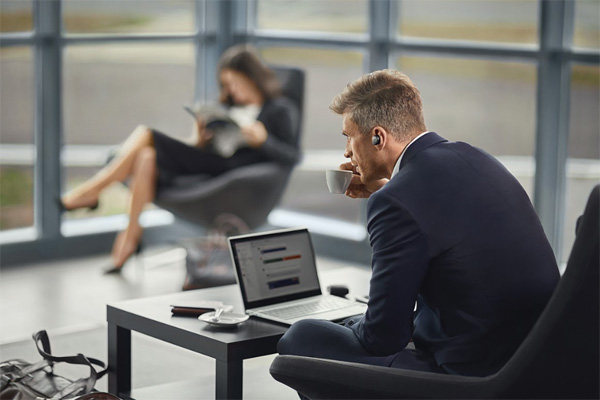 Research reveals that a third of office workers spend less than 20% of their time working at their desk and the global workforce has become more mobile between 2015 and 2018.
The Jabra Evolve 65t supports this shift towards mobile working and delivers professional quality sound for calls and music in a true wireless earbud design for flexible use around the workplace or while travelling.
The Evolve 65t combines user-friendly design with high-quality audio experience. With the touch of a button, users can send voice commands to their digital assistants of choice, so they can be connected and stay connected to customers and colleagues – even as they shuttle between different locations throughout the day. They are also able to connect to two devices simultaneously, ensuring that users never have to compromise on their professional presence even when on-the-go.
The Evolve 65t's Skype for Business certified four-microphone technology enables optimal call quality. And following the recent announcement that Microsoft Teams now support call control (HID) enablement, Jabra devices will continue to be supported within Teams.
"With the Evolve range we have focused on empowering users to be productive at work. Whether your main place of work is a crowded, open office or a flexible environment, it is crucial that you have seamless connectivity and optimal concentration. With Evolve 65t, we now add a true wireless headset to the professional experience," said Holger Reisinger, SVP Business Solutions at Jabra.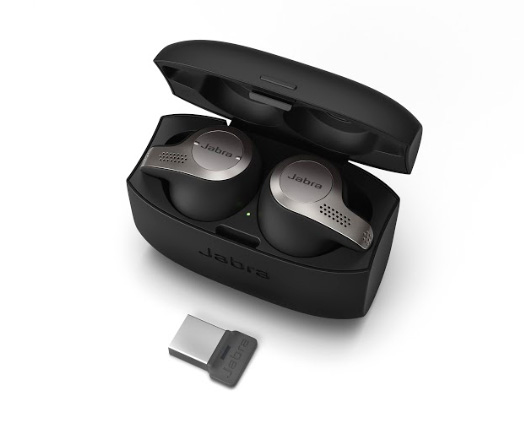 Evolve 65t at a glance:
Certified for excellence – Skype for Business certified to provide validation for high quality experience
Superb sound on-the-go – Superior true wireless sound with 4-microphone technology
Power to last the day – Up to 15 hours of battery-life (with charging case) and fast-charge feature to power 1.5 hours of additional use on just a 15-minute charge
Dual Connectivity – Connect to two devices simultaneously for the optimal collaboration experience. Superior true wireless stability to reduce call and music dropouts
Mobile Concentration – Multiple fitting options for perfect seal and hear-through functionality for an adjustable Passive Noise Cancellation experience
Music, the way you want to hear it – Superior music experience with integration to the Jabra Sound+ app for personalizing the sound and user-experience
Voice commands made simple – One-touch access to digital assistants of choice
Find out more about Jabra Evolve 65t at apac.jabra.com. Photo Journalist
Gadgets, Photography, Automobile, Lifestyle
Businessearbudsevolveheadphoneheadsetjabramobileskypewireless