HONOR Malaysia unveils HONOR 8C and its Mysterious Ambassador
HONOR, a leading smartphone e-brand, today announced its latest smartphone in the HONOR C-series line-up – HONOR 8C and its new mysterious ambassador. The new smartphone raises the bar for entry-level phones by providing advanced features at an astonishingly low price of RM 599.
Introducing the HONOR 8C, Mr. Zhao Zhiwei, Head of HONOR Malaysia said: "It is our mission at HONOR to make the best possible smartphones accessible for all Malaysians. HONOR 8C is a smartphone that offers industry-forward features to cost-conscious consumers."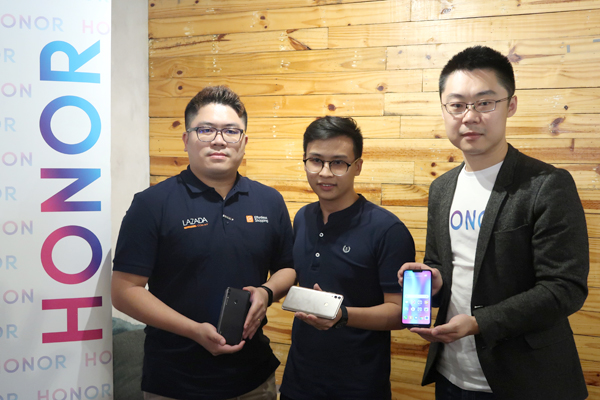 HONOR 8C continues in carrying forward the HONOR's dedication to design aesthetics. The new smartphone is available in three colours – blue, gold and black. The 8C is the first phone to introduce the cat's eye effect – a silky gem-like glow created by the band of reflected light that moves and shifts when viewed from different angles – for its blue variation. As such,
HONOR 's latest ambassador comes in the form of a blue-eyed feline, which still needs a name. HONOR Malaysia is giving Malaysians a chance to win a new HONOR 8C by naming its latest catbassador via a cat-naming contest on its official Facebook page from 26 March – 10 April.
Simply follow the steps below:
Step 1: Like the HONOR Malaysia Facebook page
Step 2: Suggest a name in the comment section and tag 2 friends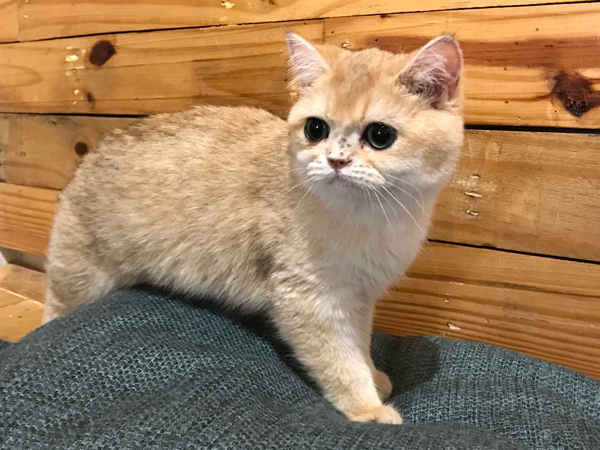 The HONOR 8C comes with a stunning viewing experience with a 6.26-inch notch 19:9 FullView Display, an 86.6% screen-to-body ratio that offers an immersive movie and gaming experience. It also has a curved 7.98mm thick body to ensure a comfortable grip. The latest smartphone from HONOR is powered by the high-performance octa-core Snapdragon 632 processor, with a smart user interface of EMUI 8.2 for a smoother, faster experience.
Equipped with the largest battery of any HONOR smartphone released in 2018, the HONOR 8C allows a more convenient and uninterrupted experience. The enormous 4,000 mAh battery allows users up to two days of use on a single charge, and lets users play 3D games all afternoon or watch an entire TV series without worrying about running out of battery.
The top-end battery powers the flagship hardware of HONOR 8C including its elite camera capabilities: an AI-powered dual-lens 13MP + 2MP rear camera with a large F/1.8 aperture capable of recognizing up to 500 scenarios in 22 different categories in real-time, and an 8MP front camera offering selfie-toning soft flash and augmented reality (AR) to create emoji.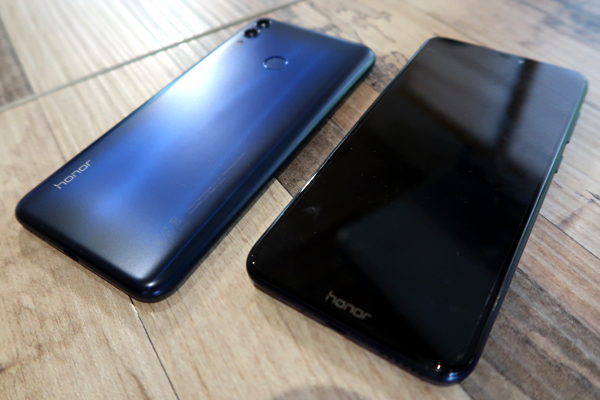 HONOR 8C also comes with 3GB RAM and 32GB ROM, expandable storage supporting up to 256GB, and three independent card slots allowing you to use two SIM cards and a SD memory card at the same time.
The HONOR 8C (blue & black) is exclusively available on Lazada starting 27th March 2019 at RM 599. In conjunction with Lazada's birthday sale, the first 1000 buyers of the HONOR 8C will take home an exclusive tote bag of HONOR's latest adorable catbassador. The smartphone will be officially available on hihonor.com/my, HONOR's official store on Shopee, and all HONOR Experience Stores beginning 5th April 2019 nationwide.
For more information on the HONOR 8C, head over to HONOR's official e-commerce website and information portal at hihonor.com/my. Updates can be found at the official Facebook page at www.facebook.com/HonorMY. Photo Journalist
Gadgets, Photography, Automobile, Lifestyle
ambassadorandroidcatcatbassadoremuifullviewhonorhonor 8csmartphone