Harman Studio flags off in Malaysia
Known as a world leading audio brand that provides consumers with quality audio-related products, Harman will be opening its first studio in Malaysia.
Located at Sunway Geo Avenue, the studio offers consumers the full fledge Harman's audio solutions and its latest products. The house of brands like JBL, Harman Kardon, Mark Levinson, Lexicon, and Revel, the Harman Studio is one of the very firsts in the APAC region and it sets to fortify Harman's presence in the region.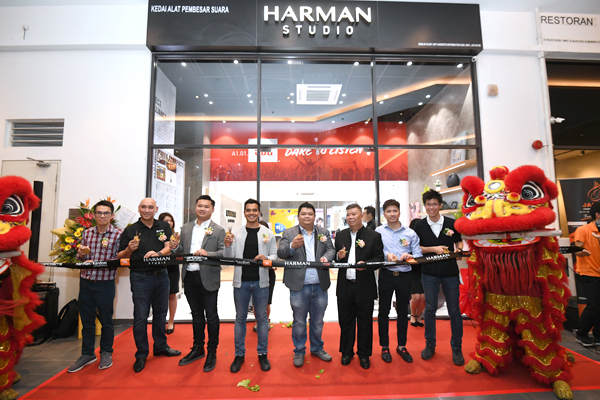 This is a two-storey showroom of more than 3,000 square feet. Pride to be the largest Harman showroom in Malaysia, this is the most exclusive lifestyle concept showroom. Visitors get to experience the Harman's lifestyle that is brought to life by the Harman portable speakers and headphones. Besides that, they also get to immerse into the Harman's home concept that is enlivened by the soundbars, home theatres and luxury audio rooms.
"We are extremely excited with the launch of the Harman Studio. It will give consumers a better insight of the products under Harman Kardon. The studio will definitely help consumers to understand the products better and immerse to the audio solutions that we offer," says Mr. Mark Ng, Senior Business Development Manager, Harman Asia Pacific.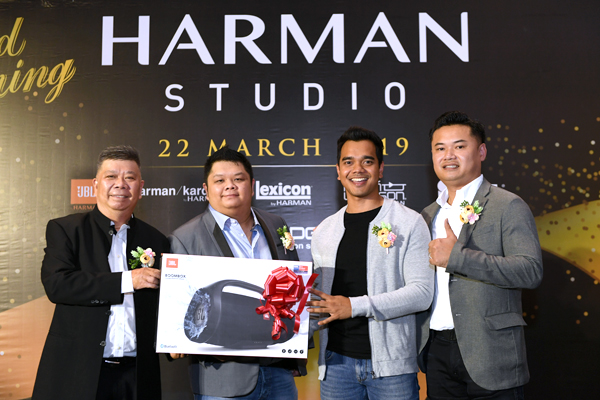 Established in 1953 by Sidney Harman and Bernard Kardon, Harman has always been a leader in the production of high fidelity audio products, including numerous world firsts and innovations. Today, Harman Kardon is an audio powerhouse that provides a range of consumer audio products, including home sound systems and Bluetooth speakers that enhance consumers' lifestyle and entertainment experience.
"2019 is an interesting year for Harman Malaysia. We are reaching out to wider group of customers in Malaysia and we want to offer more than just our products. We want to engage them with the quality and values offered by Harman. I believe with the launch Harman Studio, the brand continues to be the audio brand of choice for our fellow Malaysians," adds Mr. Mark Ng.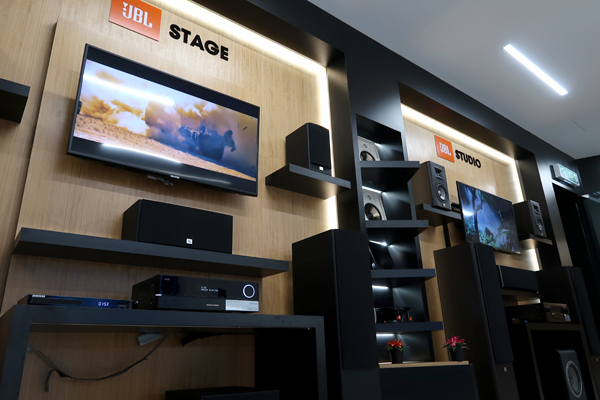 The Harman Studio was officially launched on 22nd March 2019. Harman Malaysia also announced Alif Satar as its ambassador. The prominent host and celebrity, who has released three albums and a number of hit singles, has shown the diversity and versatility in his talent. Besides hosting, Alif has also ventured into acting. Alif Satar truly personifies the brand.
"We are truly honoured to have Alif Satar as our ambassador. He embodies the values and quality that Harman embraces. Most importantly, he also believes in Harman," says Mr. Mark Ng.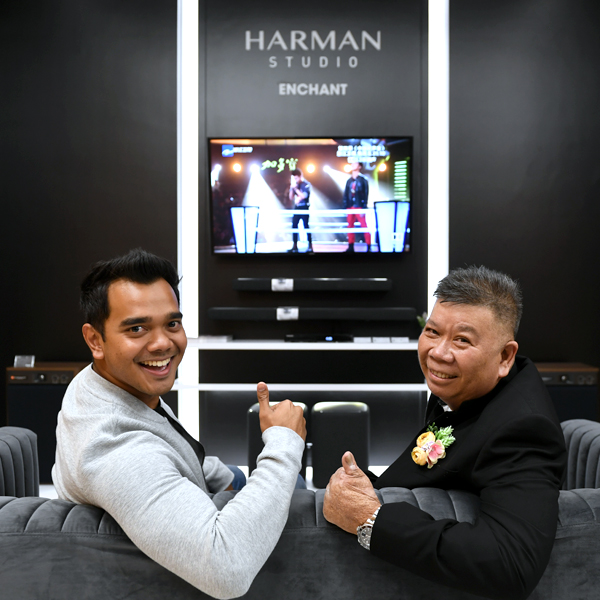 To celebrate the Grand Opening, Harman Studio will run a 1-day special promotion offering up to 95% discount on selected items. Price for offered items starts as low as RM 8.
To add on further excitement, Harman Studio has also partner up with Sime Darby Auto Bavaria to offer test drive opportunities of various latest BMW models, on the same day. Customers who purchase a BMW during the Grand Opening will be entitled for a RM 3,000 Harman Studio cash vouchers. This promotional offer will also be extended to the JBL roadshow happening at Mid Valley Megamall North Court from the 25th to 31st March 2019.
For more information on Harman Studio, find us at www.facebook.com/HotGadgetsD.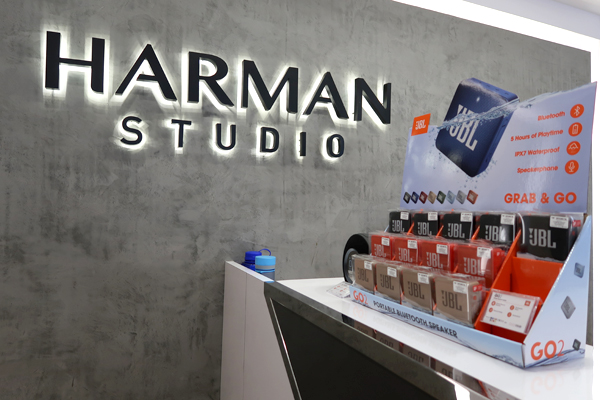 alif satarflagshipharmanhot gadgetsjblkardonshopstorestudiosunway geo