5th Annual Bett Asia Event highlights the Next Frontier in Education Technology
Bett Asia, the region's leading education technology summit and expo opened today at the Mandarin Oriental, Kuala Lumpur, Malaysia. The Bett Asia Leadership Summit was officiated by YB Dr Maszlee bin Malik, Minister of Education – Malaysia, and brought together over 2,000 attendees comprising policy makers, leaders and experts in education and technology sectors around the world.
Currently in its fifth edition, Bett Asia 2019 features a specially curated programme of over 100 influential speakers transforming education and over 50 companies, showcasing cutting-edge products and solutions in Education Technology. The 2-day event themed "Building a change culture to deliver 21st century learning," saw the morning keynotes delivered by high-level speakers, followed by afternoon breakout streams of workshops, demonstrations, discussions and presentations.
The opening ceremony saw an address by Natalie Black, Her Majesty's Trade Commissioner for Asia Pacific. Thereafter, Yang Berhormat Dr. Maszlee bin Malik, Minister of Education, Malaysia delivered his keynote that focused on the importance of STEM education and integrating it into social and emotional learning to foster a holistic approach to education for our students. He was joined on stage by the Minister of Education of Brunei (Yang Berhormat Dato Seri Setia Awang Haji Hamzah bin Haji Sulaiman) and the Undersecretary at Department of Education of the Philippines (Jesus L. R. Mateo) for a ministerial panel that was chaired by Patrick Hayes, Director of BESA and EdTech Exchange. The panel deliberated on the need for building a change culture to deliver 21st century learning, besides highlighting their strategic plan and efforts towards driving this in their respective countries.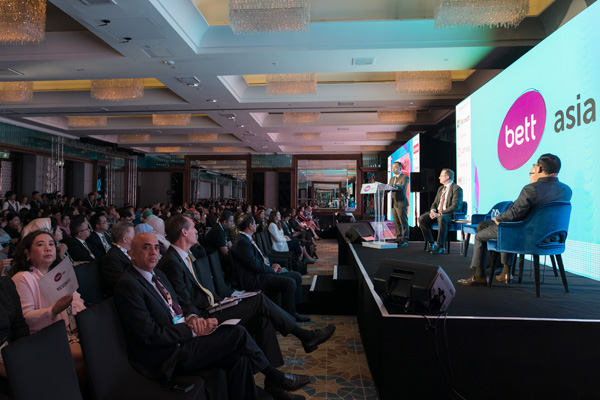 Bett Asia has Microsoft as its Worldwide Partner, Lenovo as its Lead Sponsor and Co-Sponsor Classera – all of whom had their keynote sessions in the plenary on Day 1. Anthony Salcito, Vice-President of Microsoft Worldwide Education and Don Carlson, Education lead, Microsoft APAC, shared their vision on the Future of Learning, one that creates more valuable experiences for today's students and supports them to fully develop their talents. Lenovo Malaysia's General Manager, Khoo Hung Chuan discussed tech innovations and solutions for a future-ready institute that can maximize the employee/educator experience and role of data and AI in accelerating workplace transformation. The topic of bringing public schools up to speed on digital transformation was addressed by Eng. Mohammad Suhail Al Madani, Founder and CEO, Classera, who focused on their collaboration with several governments around the world to digitalize learning in the public sector.
The afternoon sessions were divided across streams of K-12, HE and roundtable discussions. As part of the K-12 stream, KidZania hosted a panel discussion on the importance of children's education both inside and outside the classroom. Featuring Prof Dr Ger Graus OBE, Global Director of Education, KidZania; Jeremy Ong, Co-Founder, Trunnion Bridge; Melati Abdul Hai, Vice President/CMO, McDonald's Malaysia and Thanbeer Kaur, Senior Educator, Ministry of Education Malaysia, the discussion also focused on building a creative approach to social mobility.
Worldwide partner Microsoft returned with an exciting lineup of activities which featured a live stream of its 'Hack the Classroom' program, allowing attendees to learn tips and tricks and hear inspiring stories from educators across Asia. Besides the keynote and sessions in K12 and HE streams, Microsoft hosted the ever-popular Teachers Academy on Day 1. The six-hour session was geared towards primary and secondary educators who want to develop their skills and understanding of how digital technologies can extend and amplify learning in the 21st century classroom. Topics range from 21st Century collaboration and communication with Microsoft Teams to 7 Steps to make learning more accessible. The session would also be hosted on Day 2 where educators are encouraged to attend the teacher academy to further their knowledge and learn direct from the experts in the field.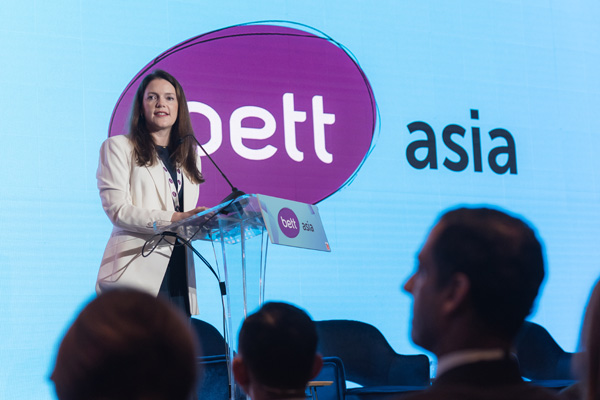 In the roundtable discussion, key highlight was the session titled "Enhancing Professional Success with LinkedIn," which started with an insightful presentation on the Future of Work. The session tackled how to bridge the employability gap – where employers are not finding fresh graduates employable. Chaired by Ms Georgina O'Brien, Head of Asia, LinkedIn Learning, the session included roundtable discussions and perspectives from across the region on data & insights playing a part in tomorrow's learning, how corporates can build a culture of learning and efforts needed in Universities and workforce to ensure a continuous learning in soft skills.
Day 1 also saw the Bett Asia official party celebrations at KidZania, the kid-sized city in Kuala Lumpur. The evening had guests exploring this city to learn how children can learn real life skills and experiences through various activities like Secret Agent Training Centre, Climbing Building, AirAsia Pilot Training, Fire Station, Radio Station, among others. Designed to unify collaborative efforts to transform education and discover the innovation that will inspire change across the Asia Pacific region, the action-packed Day 1 of Bett Asia paved the way for thought provoking discussions. The Bett Asia expo showcased interactive exhibits, exclusive CPD-accredited content for educators, practical tools, techniques and training to empower educators to transform learning in the classroom and beyond.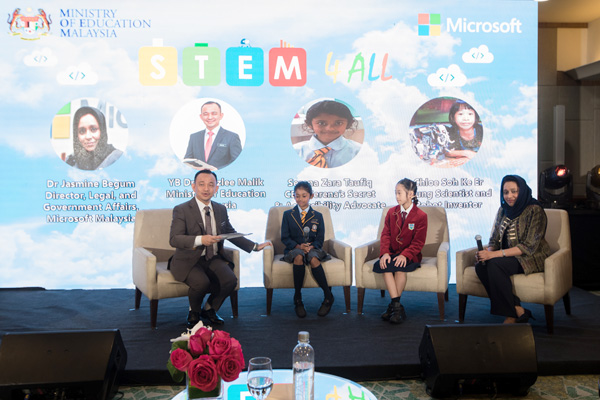 Jacqui Dynowski, Bett Director for Asia commented, "We are delighted with the participation and support received for this year's event. It is Bett Asia's intention to make a positive impact in transforming and advancing the educational system to one that meets and exceeds the challenges of modern times. It is pertinent to develop a culture in our education ecosystem that can deliver 21st-century learning to our students and future proof them to perform in the increasingly digital world. With this success and learning, we are planning some exciting changes for Bett Asia in the 2020 edition of our event."
The research undertaken by Bett team unearthed consistent challenges across the Asia-Pacific region and this knowledge set the tone for the 2019 program of the Bett Asia Leadership Summit and Expo. The research was conducted over two months and engaged with over 300 leaders in education from Government, HE and K-12 from across 29 countries in the Asia-Pacific region. With strong support from Malaysia's Ministry of Education, the event supported the nation's drive to develop the education spectrum in the country, and leverage Malaysia's strategic location and accessibility throughout Southeast Asia.
For more information, please visit Bett Asia website at asia.bettshow.com.