TikTok partners with Key Malaysian NGOs to launch #BetterMeBetterInternet Campaign to promote Online Safety
In conjunction with the recent global Safer Internet Day (SID), TikTok, the world's leading short video platform, launched its #BetterMeBetterInternet campaign in partnership with key local non-governmental organizations (NGOs) P.S. The Children Malaysia, Yayasan Generasi Gemilang and Majlis Kebajikan Kanak-kanak Malaysia to help promote online safety in Malaysia.
Speaking at a panel discussion with the key partners during the launch of the #BetterMeBetterInternet campaign, Donny Eryastha, Head of Public Policy (Indonesia, Malaysia and the Philippines) at TikTok stressed the company's commitment to online safety.  "At TikTok, we are committed to building a global community that empowers everyone to be a creator to share moments that matter. While this is a privilege for us, our priority is to foster a platform that thrives on positivity, which is why we have been continually innovating on policies, tools and resources that make TikTok a safe place. Our partnership with leading NGOs P.S. The Children Malaysia, Yayasan Generasi Gemilang and Majlis Kebajikan Kanak-kanak Malaysia marks a milestone for us in Malaysia as we continue our ongoing commitment to drive awareness around and ensure online safety for our users in Malaysia."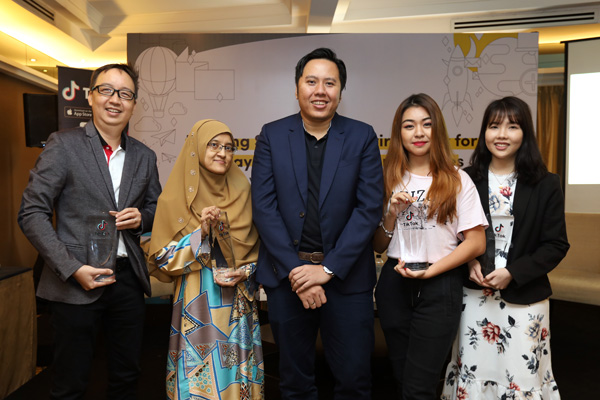 Nick Foong, Director of Services at Yayasan Generasi Gemilang elaborates, "At Generasi Gemilang, our mission is to improve the lives of underserved children and families by increasing access to quality education. This includes equipping children with positive values and skills to thrive in life in areas such as cyber wellness and digital literacy. Initiatives such as TikTok's #BetterMeBetterInternet campaign is a step in the right direction in empowering Malaysians in these focus areas, and compliments our goal of building the next generation to be positive contributors to their community and circles of influence."
P.S. The Children Malaysia and Majlis Kebajikan Kanak-kanak Malaysia aims to uphold the rights and dignity of every child by building safer communities and promoting the well-being of children, whereas Yayasan Generasi Gemilang are committed to serving, educating and empowering poor and underserved communities. In their partnership with TikTok as a technology enabler, both bring together their respective areas of expertise to tackle a complex but vital matter within the country.
#BetterMeBetterInternet encourages the adoption of positive online habits via in-app safety quiz and new stickers on TikTok
As a platform that celebrates trends and embraces diversity, TikTok has become the preferred platform for expression, given its lowered boundaries for sharing, creating, discovering — all made easy on mobile. As it fosters a global community that thrives on creativity and expression, TikTok is committed to helping make its millions of users feel safe and comfortable within the community, which is why it is continuously enhancing and updating its policies, tools and resources to promote a positive and safe app environment.
As part of its efforts, TikTok has put in place protective measures by combining content moderation technology with a robust human moderation team. This team, which is based in over 20 countries and regions, now covers 36 languages, an increase of 400% in terms of language support from one year ago.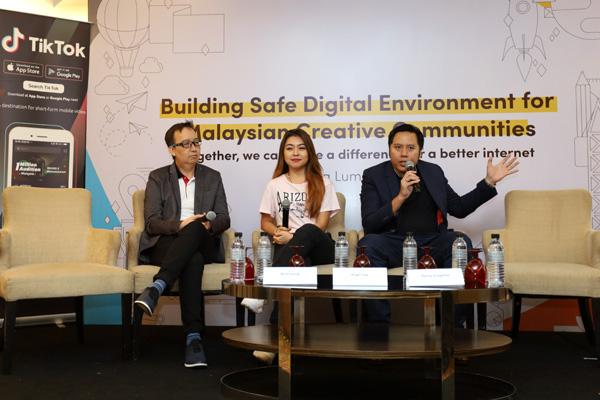 Campaigns like the #BetterMeBetterInternet campaign encourages the adoption of positive online habits through the application of customized stickers designed. With these stickers, users can embrace positive hashtags such as #likes, #Respect, #Positivity, #Creativity, #Security, and shove away negative hashtags such as #5badhabits #Cyber-bullying, #Negativity, #Trolls, #Anxiety, and #Haters.
Many popular creators including the ones below have joined the campaign to create short videos using these stickers, encouraging users to be safe and sharing tips on how users can practice online safety.
TikTok has also launched an in-app quiz to equip users with online safety tips, and users who answer all the questions correctly stand a chance to win special prizes, with winners being contacted via an in-app push notification for prize delivery.
Promoting a safe and positive app environment is TikTok's top priority, and it has a number of measures in place today to protect against misuse. These include privacy settings, filters, in-app reporting, and moderation. For more information about TikTok's safety efforts, please visit www.TikTok.com/safety.