GrabExpress, The Fuss-free On-Demand Delivery Service Now Available in Klang Valley!
In living up to their vision of being the everyday app, Grab is officially rolling out GrabExpress, their latest on-demand delivery service, to the wider Klang Valley area.
Introduced in Malaysia in 2018 in its beta stage, GrabExpress was only available in selected areas (Bangsar, Kuala Lumpur City Centre and KL Sentral), with the aim of providing a fast, convenient, safe and affordable on-demand door-to-door delivery service.
GrabExpress provides users with the convenience of delivering items such as documents, parcels and gifts, to their business partners, customers, family and friends… with the same, easy-to-use convenience Grab users are already accustomed to when booking a Grab ride or ordering their favourite food.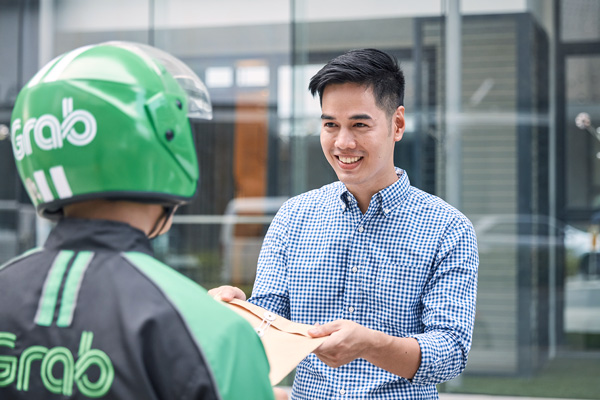 "GrabExpress, which is also available in Singapore, Thailand, Indonesia, Vietnam and Philippines, is our latest addition to our growing suite of services on the Grab App to serve the daily needs of our customers – be it how they commute, order food, complete transactions; and now, real-time on-demand deliveries, all through a single platform. In fact, it is fast becoming one of the preferred options of delivery," said Adelene Foo, Regional Head of GrabExpress.
Foo went on to add that the company is gearing to build an ecosystem of services to improve the quality of life of its users, merchants, and business partners.
"As a tech based home-grown company, we not only want to help address the everyday needs of our users, but we also want to support the e-commerce industry which is growing in Malaysia. With GrabExpress, home-based entrepreneurs and social sellers can easily utilise our service to deliver goods and items directly to their customers. This in turn will also allow them the flexibility to focus on their business growth while knowing that they have a reliable logistics partner," added Foo.
Since its introduction in Malaysia, GrabExpress has grown exponentially in both its pool of delivery-partners as well as the numbers of users of the service. To date, GrabExpress has seen a 10x increase in deliveries since October last year with more than 50% being return customers. During the same period, the number of delivery partners is increasing steadily week on week.
Recently, GrabExpress has enabled customers to do multi-stop deliveries and moving forward, will be focused on growing and enhancing the service, making it more seamless for planning and handling of packages while saving customers' time and money.
Why GrabExpress?
Fast and Convenient Delivery Service: Deliver documents and parcels instantly through the already familiar Grab app. The nearest delivery partner will pick-up the item and deliver it right to the recipient's doorstep.
Delivered Safely and with Care: Parcels are handled by well-trained delivery partners, and delivery can be tracked in real-time through the Grab App. Recipient will also receive an SMS with a tracking URL to check the delivery progress.
Competitive Pricing: Competitive upfront fixed fares for all deliveries.
Deliver with Peace of Mind: GrabExpress offers insurance coverage up of to RM500 for documents and parcels.
In conjunction with the current festive season, first time users of the on-demand delivery service will be able to get RM5 OFF x 1 delivery with the promo code, 'GRABEXPRESS'. The promotion is limited to the first 1000 redemptions.
For more information on GrabExpress, please visit: www.grab.com/my/express. Photo Journalist
Gadgets, Photography, Automobile, Lifestyle