eGG Network partners Telkomsel to expand its Reach to Over 112mn Data Subscribers in Indonesia
eGG Network, Southeast Asia's most popular esports channel partners Telkomsel, Indonesia's leading cellular operator, to be available on the latter's streaming app MAXstream. Esports fans will now be able to watch more tournaments and gaming content on eGG Network for free, tapping into Telkomsel's 112mn data subscribers.
Lee Choong Khay, Chief of Sports, Astro said: "We are thrilled that the esports community in Indonesia can now watch the biggest tournaments and most exciting gaming content on eGG Network, an esports channel created especially for ASEAN gamers. Together with Telkomsel, we look forward to engaging with Indonesian gamers with great content and on-ground events.
We have successfully organised 3 seasons of the Mobile Legends Professional League in Malaysia and Singapore, and aim to expand our tournaments to more ASEAN countries. Stay tuned to our Facebook (www.fb.com/eGGNetwork) and Instagram (@eGG_Network) pages to get the latest esports and gaming updates and programmes."
Crispin Tristram, Telkomsel's Head of Digital Lifestyle said, "It has been our commitment to make MAXstream as a quality video streaming application where our customers can enjoy various digital video entertainments that suit any of their interests and needs.
Esports itself is having a significant growth of fans in Indonesia, hence we are very excited to have esports channel from eGG Network as our additional content on MAXstream to offer to our customers. This also proves that MAXstream will continue to grow as a marketplace for all Telkomsel's video content provider partners."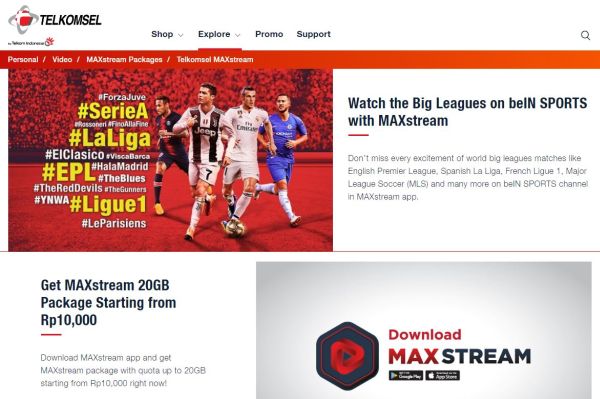 MAXstream is a video application launched by Telkomsel that features thousands of movies, TV shows and cartoons. Esport fans in Indonesia can watch gaming content and international tournaments on eGG Network for free on MAXStream.
For more information, visit eGG Network and MAXstream.
astroaudiencechanneleggegg networkesportsgamingindonesiamaxstreamservicestreamingtvvideo