Malaysia's First Blockchain Game launches with Most Playable Features To-Date
Early adopters and newcomers to CryptantCrab can now start customizing and trading their crabs as new critical features come online. These critical gameplay mechanics for this blockchain game will enable players to get involved with their crab collection in a truly immersive manner.
These new features will enable pure customization for crabs, enabling players to become pro-active with the growth of their digital crustaceans. Beyond boosting player interactions, it will also empower community trading via a dedicated marketplace.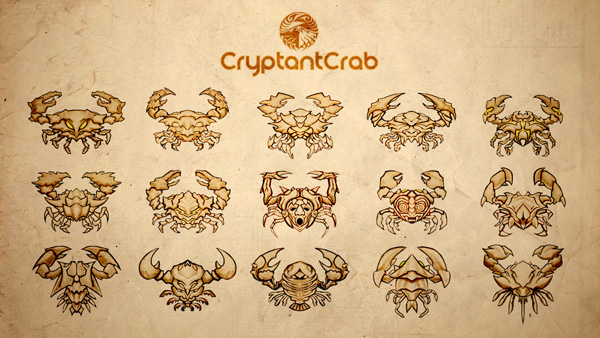 Customization is available to players via Mutation and Xenograft. The first provides a touch of risk and reward for players who obtain new parts via transforming a crab part. This feature will change a part into a different, and possibly stronger, one. More importantly, mutating a part will gradually increase the chance for a Legendary.
As for Xenograft, this feature transplants specific parts from other crabs and is more suitable for those who prefer predictability. This is perfect for players who are collecting complete crab sets or mixing up parts to create a truly ferocious fighter.
Upping the Trade
With these functions now available, CryptantCrab further expands its universe with new player interactions and crab enhancements. This is the first step towards improving the crabs' battle potential and, more importantly, their real-world market value.
Even as both Mutation and Xenograft can raise the digital crabs' market worth, the latter directly addresses critical demands for very specific CryptantCrabs. These uniquely crafted crabs, be it complete or otherwise, will feature various unique skills and enhancements that will be crucial for the upcoming battle modes.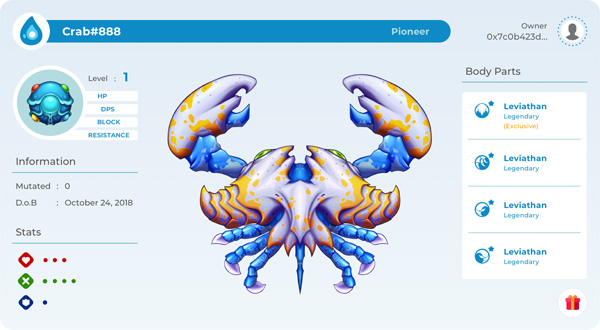 iCandy Interactive also wants to offer players the chance to generate tradable value within this blockchain game. Still laser-focused on providing more immersive gameplay depth, trading in the Marketplace includes more than just CryptantCrabs. As the game developer feels there should be more than one tradeable aspect, players can also trade Fossils.
Fossil is the final form that crabs take on when their parts are grafted away. These fossilized crabs, and their rarer Relic forms, serve a new purpose beyond trading, as their Souls now provide enhancements to crabs that go into battle. This adds new levels of diversity for the ecosystem and also ensure user activity is constantly high.
Big Battle, Bigger Prize
Customizing and trading among players will not only keep the ecosystem active, it will also boost the crabs' market value. When they mutate or get newly grafted parts, these hard-shelled fighters also gain experience points and level up. This will raise their battle stats and give them a starting edge in the fights to come.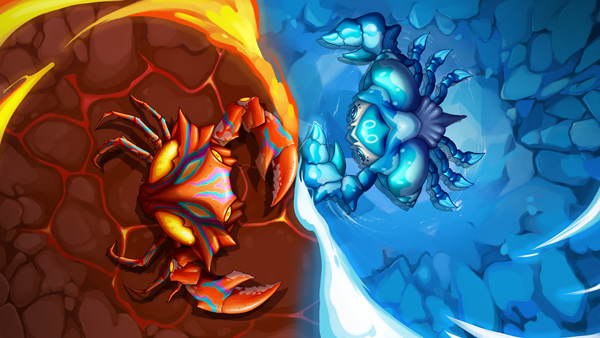 With a big Ethereum prize-pool up for grabs in the upcoming Pool Arena mode, it will be an event that most players look forward to as they prepare their CryptantCrabs with all the advantages they can get. With Mutation, Xenograft, and the necessary trading, players can better prepare their hard-shelled fighters for that group beat-down and push hard for the top.
These immersive gameplay features continue to push the boundaries for the World of CryptantCrab. As the gameplay experience expands, so too does the value of its assets, gameplay experience, and ecosystem. More information on Mutation, Xenograft, the Marketplace, the coming battle mode and Pool Arena can be found here. Photo Journalist
Gadgets, Photography, Automobile, Lifestyle