Lens Review: Tamron 100-400mm f/4.5-6.3 Di VC USD
Big on reach, but refreshingly compact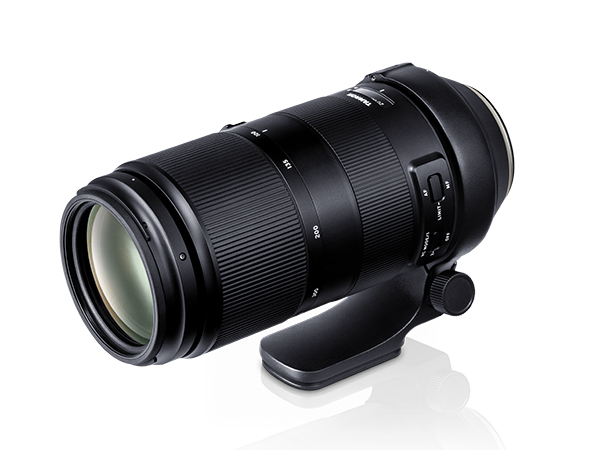 Following in the tracks of the Sigma 100-400mm Contemporary zoom, this full-frame compatible Tamron lens for Canon and Nikon DSLRs aims to pack premium performance into a relatively compact and light build. 199mm long and weighing in at 1.1kg, the Tamron is easily manageable for a super-telephoto zoom and light enough to use for prolonged periods of handheld shooting. As usual for this type of lens, the physical length nearly doubles when zooming to the longest focal length, but focusing is fully internal.
Despite the reasonable asking price, build quality is excellent. The main section of the outer barrel is made from magnesium alloy, and the lens features weather-seals and a fluorine coating on the front element. Nano-structure coatings minimise ghosting and flare, while an LD (Low Dispersion) element boosts sharpness and reduces colour fringing.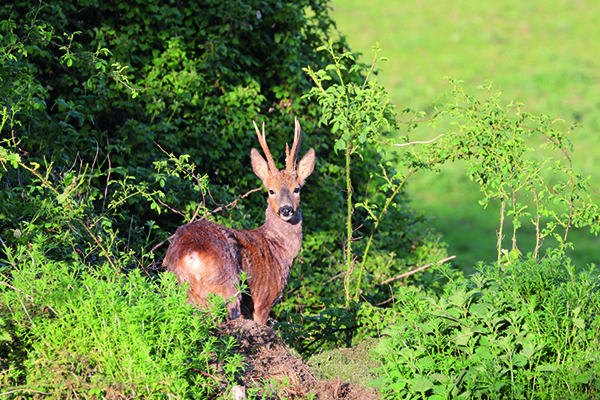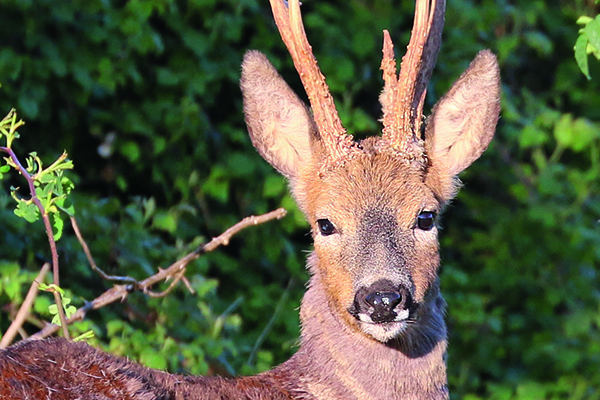 Handling is refined, with a precision feel to the zoom and focus rings. Our review sample didn't suffer from any zoom creep, but a zoom lock switch is fitted nonetheless. Additional switches are on hand for dual-mode VC (Vibration Compensation), featuring static and panning stabilisation options, and for AF/MF/Limit. The 'Limit' position enables the opposite sector of the autofocus range to be locked out, depending on whether a short or long focus distance is in use when the switch is activated. The ring-type ultrasonic autofocus system is particularly speedy, and whisper-quiet.
Helped by a competent stabiliser, which gave an effectiveness of around four stops in our tests, the Tamron delivers brilliantly sharp handheld shots. While the autofocus system is fast, it's also consistently accurate and dependable. The Tamron beats Sigma's 100-400mm lens for centre-sharpness however sharpness isn't retained quite so well across the whole image frame. Contrast is very good throughout the zoom range.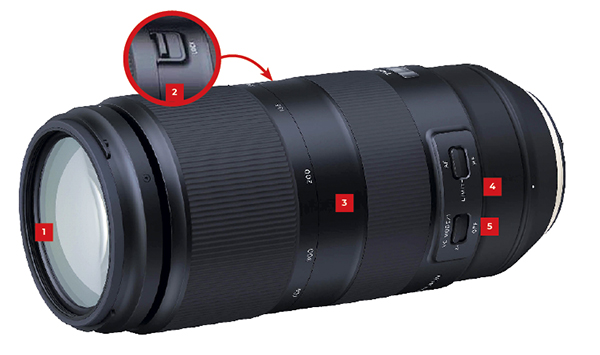 1) A fluorine coating is applied to the front element to repel water and grease.
2) The zoom lock switch can only be engaged at the shortest setting.
3) The main section of the outer barrel is made from magnesium alloy.
4) The autofocus range limiter can be used in both short and long focus distances.
5) The lens's dual-mode stabilisation comes with a switch for static and panning options.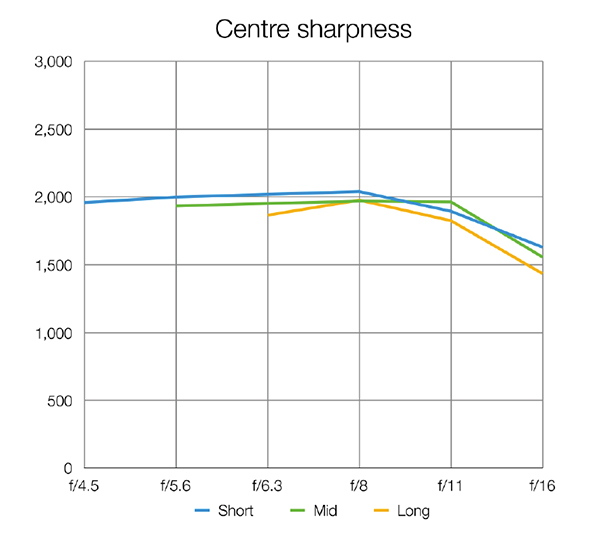 Sharpness
(Higher is better) Sharpness is excellent in the central region of the frame but drops off in the corners.
Fringing (0.87)
(Nearer 0 is better) There's barely any colour fringing at any combination of zoom setting and aperture.
Distortion (0.39)
Pincushion distortion is negligible at 100mm, and remains minor at longer focal lengths.
DCM
Tamron's updated G2 (Generation 2) lenses have been enjoying the limelight recently, but this first-edition 100-400mm is equally impressive. It packs a real performance punch into a tough but light build – and at a relatively light price too.
RM3,780
Specifications
Full-frame compatible Yes
APS-C effective focal length : 160-640mm
Image Stabiliser Yes
Minimum focus distance 1.5m
Max magnification factor 0.28x
Manual focus override Yes
Focus limit switches Yes
Internal zoom No
Internal focus Yes
Filter size 67mm
Iris blades 9
Weather seals Yes
Supplied accessories Hood
Dimensions (dia x length) 86 x 199mm
Weight 1,135g
Lens Review: Tamron 100-400mm f/4.5-6.3 Di VC USD