Canon unveils A New Office Printer for Small Business Productivity and High Printing Volumes
Canon has unveiled the latest addition to its PIXMA printer line to boost productivity of small businesses and to support high printing volumes.
The PIXMA TS707 is a dedicated print workhorse featuring a high-powered print engine, camouflaged by an incredibly compact size. It is designed to jumpstart small office productivity with full network connectivity, auto-duplex printing and paper feeding capacity of up-to 350 paper sheets.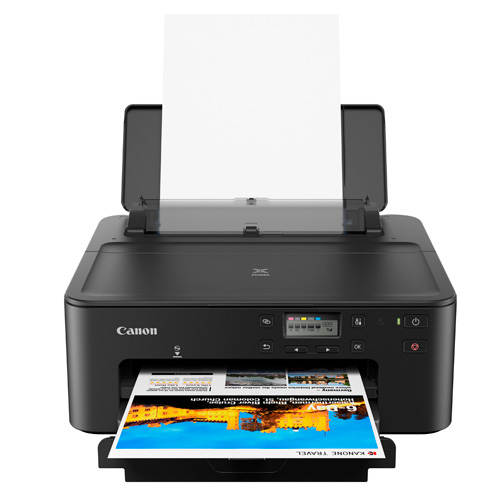 Compact Size with Ease of Use
The new PIXMA printer is a compact printer that delivers on performance. A 2-line LCD display on the front panel informs you of the ink level and signal strength. It also assists in standalone wireless setup without the need to use mobile apps or desktop software.
Maximise Business Productivity
The printer powers through monochrome document printing at up to 15 images per minute (ipm) for black and white, and 10 ipm for colour printing. Businesses that require higher volume printing at lower costs can also deploy XL-sized ink cartridges that deliver high yields of up to 800 pages for full-colour documents.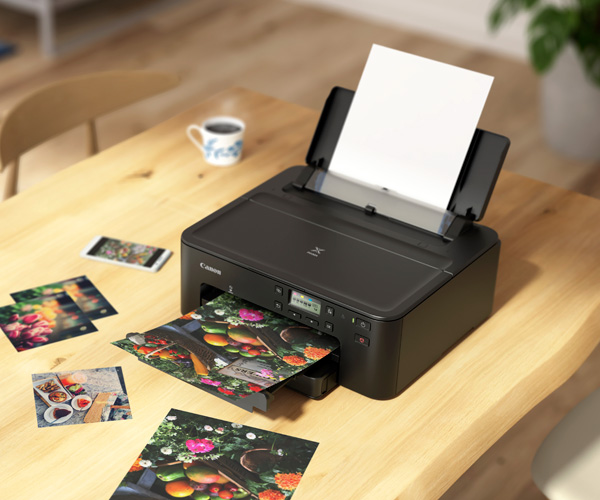 Ink Systems Designed to Suit Specific Printing Needs
With 5 individual ink cartridges, including a pigment black ink cartridge dedicated to producing high intensity and crisp black text, the PIXMA TS707 excels in printing on a wide variety of media substrates. Colours are vivid and vibrant, thanks to the dye ink components, and professional presentations receive added gloss when used with glossy paper media available from Canon.
The individual ink cartridge design also ensures that users replace only colours that have been depleted, allowing them to manage ink consumable replacements effectively.
Full Network Compatibility
The PIXMA TS707 supports Wired LAN and Wireless LAN, making it suitable for a wide variety of office IT infrastructure. The printer also supports Wireless Direct, allowing direct communication and printing from smartphones without the need for a wireless router.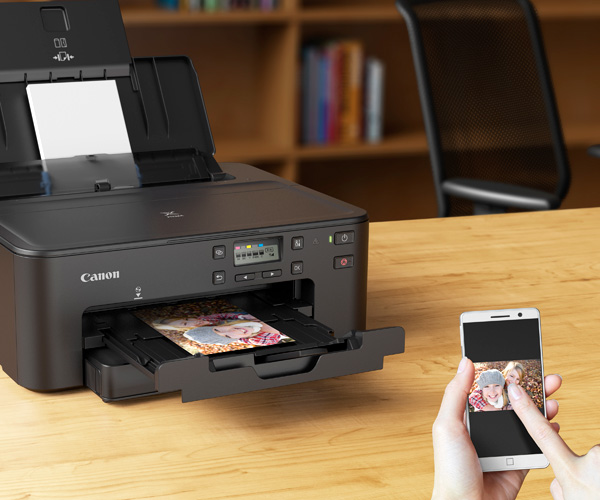 Uncover All Printing Possibilities and Ways Photos Are Viewed With Canon apps
The PIXMA TS707 is a multi-storied character that also springs fun when paired with the latest Canon mobile apps – raining a drizzle of printing solutions that add to its versatility.
The Easy-PhotoPrint Editor (EPP Editor) is Canon's latest print and layout app. Photos, custom photo layouts, calendars, postcards and colourful fridge magnets are all made easy and possible with the EPP Editor app, available on Windows and Mac OS, as well as iOS and Android devices.
With the help of the new Nail Sticker Creator app, beautiful nail art is possible without a visit to the nail salon. Users can create their own designs to match their personal style, dressing, or event of the day with ease.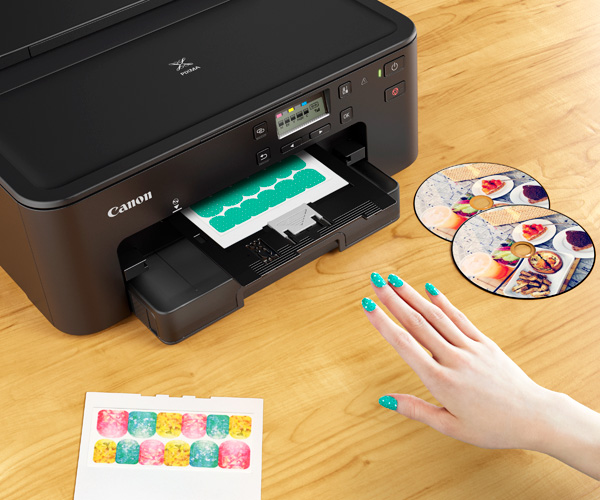 For a dose of augmented reality (AR), the Message in Print app for iOS and Android mobile devices allows the embedding of secret messages, animations, music and video links in printed photos – easily unlocked by scanning the printed photos under the built-in camera of smartphones.
Scheduled for launch on January 28, 2019, the PIXMA TS707 will be available at the retail price of RM519.
Production Specification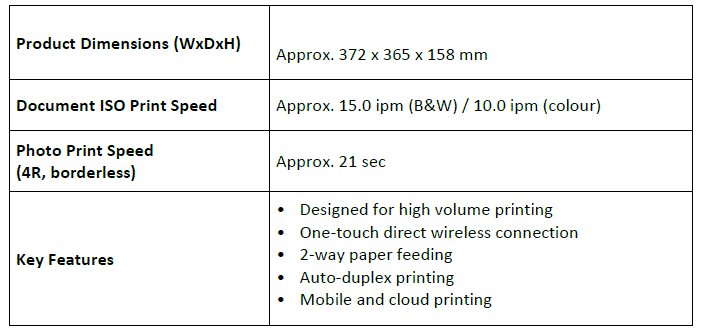 Photo Journalist
Gadgets, Photography, Automobile, Lifestyle