Vivo receives massive supports from their Sunway Pyramid concept store opening
Vivo officially launches their concept store at Sunway Pyramid on 30th December while CEO of vivo Malaysia, Mike Xu and director of Access Mobile Marketing Sdn. Bhd., Kelvin Lee attended the launch and the ribbon-cutting ceremony.
"We're glad that we finally opened the first upgraded vivo concept store in Klang Valley, bringing a more comfortable shopping area and more choices of vivo products to all vivo fans." Mike Xu, CEO of vivo Malaysia said, "Today, the opening of our brand new vivo store can be said to be further development. The store has expanded from a small one to a wider space, and the products have increased from selling only vivo smartphones to selling more vivo products."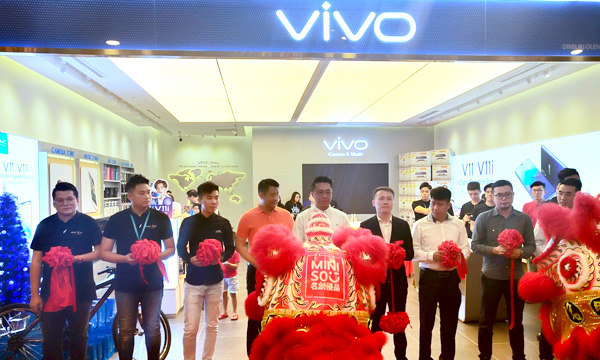 Tajul, the singer of the local entertainment program "Big Stage" sponsored by vivo Malaysia, also attended the opening ceremony and performed a song.
The opening ceremony was crowded with people, and they were there to witness the historic moment of the grand opening of the upgraded vivo concept store. In order to celebrate the official launch, vivo Malaysia offered various promotions and door gifts to appreciate the supports from vivo fans.
Vivo brought V9, X21, NEX, V11 and V11i to Malaysia in 2018. The V11 series has become the most popular vivo smartphones in the market, and it is equipped with the in-display fingerprint scanning technology that we originally installed on the flagship phone only. The innovative in-display fingerprint scanning technology was praise by the International Tech Media, Android Authority as "One of the best innovations of Android 2018". That said, "vivo remains the biggest proponent of the Android in-display fingerprint sensors technology."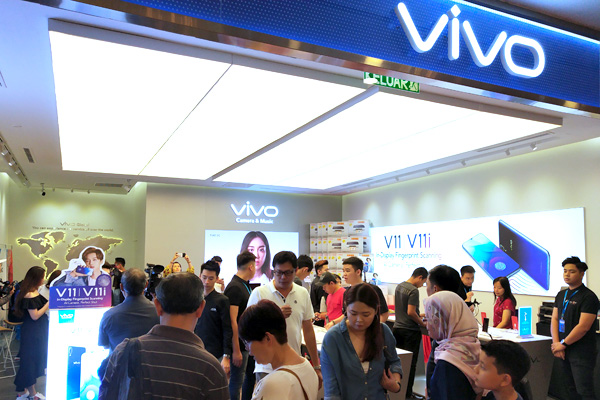 As the first upgraded vivo concept store in Klang Valley, it offers a more comfortable shopping area and shopping experience to all vivo fans. The Sunway Pyramid vivo concept store welcome all vivo fans to charge and disinfect their vivo smartphone at vivo concept store to enjoy the exclusive services.
For more information, please visit Vivo Malaysia on Facebook, Instagram, Twitter and Youtube. Photo Journalist
Gadgets, Photography, Automobile, Lifestyle
androidconcept storefansflagshipretailshopsmartphonesunway pyramidvivo