Unifi Malaysia presents "The Gaming City" in Comic Fiesta 2018
Malaysia's leading high-speed fiber internet service provider, Unifi makes its debut into esports as they present "The Gaming City" in Comic Fiesta (CF) 2018 yesterday, one of the largest annual anime, cosplay and gaming convention in Kuala Lumpur Convention Centre (KLCC). "The Gaming City" features multiple game tournaments across mobile, PC and console platform with activities from various partnered global brands.
With a prize pool of 22,000 Malaysian ringgit, 6 competitive games were featured at the event including PlayerUnknown's Battlegrounds Mobile (PUBG Mobile), Counter Strike: Global Offensive (CS:GO), Tekken 7, Street Fighter V, Call of Duty (COD), and Contra: Return. The two-day event has garnered more than 55,000 visitors, among are 750 players who have participated in the tournaments and activities in "The Gaming City".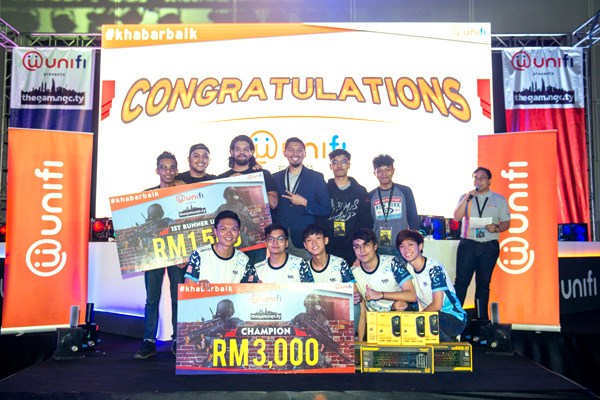 "The launch of The Gaming City in CF 2018 is one big step that Unifi have taken to venture into esports. With the rapid rise of esports in Malaysia, Unifi sees the needs to contribute and play a leading role to transform the public perception, groom and bring our grassroots players to the next level.", said Mursyid Ismail, Assistant General Manager Sports Marketing of Unifi.
Through the successful collaboration from multiple brands, "The Gaming City" is fully presented by Unifi, SEA Gamer Mall, Media Prima Digital's MyGameOn, Orange Cyber Café, Garena, Armaggeddon, Axis Esports, MSI, GameReady.gg, Prime Live, The Gaming Company, the Mobile Gaming Community, The Media Co. and Borneo Gaming Company.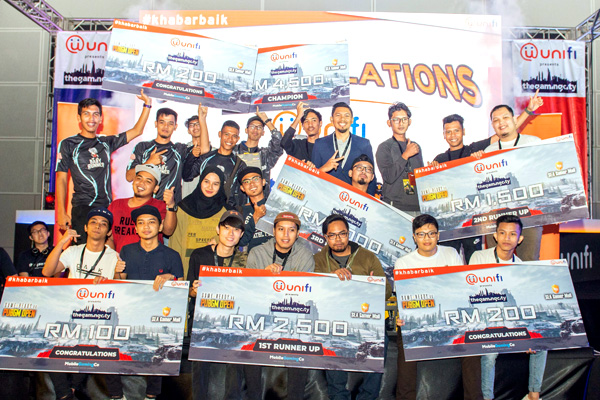 Champions of "The Gaming City" game tournaments:
| | | |
| --- | --- | --- |
| Game Titles | Team/ Player Names | Prizes |
| PlayerUnknown's Battlegrounds Mobile | Team Gank.Fty | RM4,500 with Armageddon ATOM 7 Headsets |
| Counter Strike: Global Offensive | TGC.Esports CS:GO | RM3,000 with Armageddon AK999 Keyboard, Scorpion 5 Mouse and Holster Gaming Keyboard Bag |
| Call of Duty | Team Fame | RM2,500 with AK999 Keyboard and Holster Gaming Keyboard Bag |
| Contra: Return | Zouk77 | RM300 with Armageddon Mobile Pulse 7 Headset |
citycodcontracsesportsgamingpubgtelekomthe gaming cityTMtournamentunifi