The New Canon Mini Photo Printer packs A Massive Punch for Creative Fun On The Go
Canon, a world leader in digital imaging, announced the immediate availability of the Canon Mini Photo Printer, the smallest and lightest in its line of photo printers, designed to unlock precious memories captured on a smartphone, by printing and sharing them on the go with family and friends in a matter of seconds.
The Canon Mini Photo Printer aims to bring back the joy of sharing printed photos, stylishly and instantly.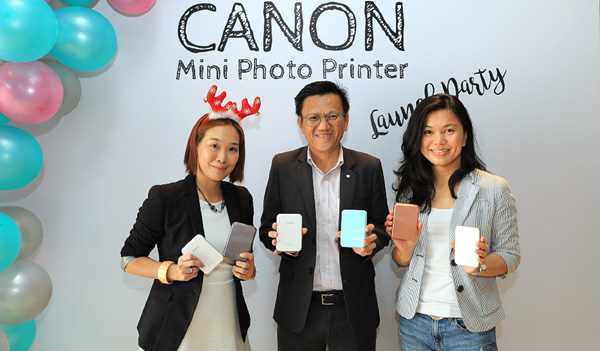 Print memories anytime, anywhere
The Canon Mini Photo Printer taps ZINK Zero Ink™ Technology from ZINK™, a revolutionary dry-printing technology that enables printing in colour without the use of ink cartridges. Revel in glossy 2×3-inch stylish photos that are smudge-proof and scratch-resistant, with a peel-and-stick reverse side that can be easily affixed to the back of smartphones, laptops, tabletops, wall mirrors, or just about any smooth surface.
Additionally, pair the Canon Mini Photo Printer via Bluetooth to your smartphone to wirelessly print your best photos and social media snaps in a matter of seconds.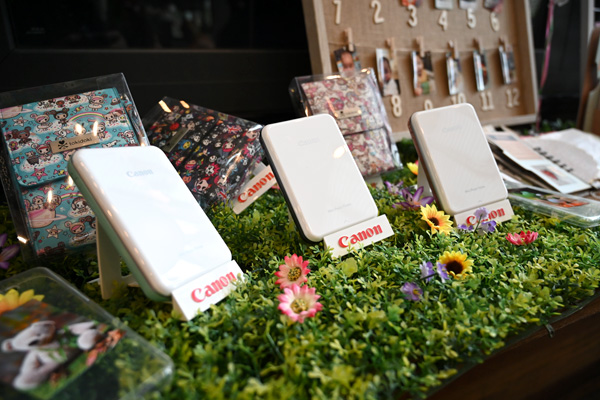 Complete mobility and portability
The built-in battery ensures true mobility without the need for the device to be attached to a power outlet. Combined with its compact, slim profile, the Canon Mini Photo Printer delivers complete portability that fits easily in pockets, purses, and jackets easily.
Smartphone users can capture and preserve memories or turn them into instant mementos for family and friends, at home or during travels.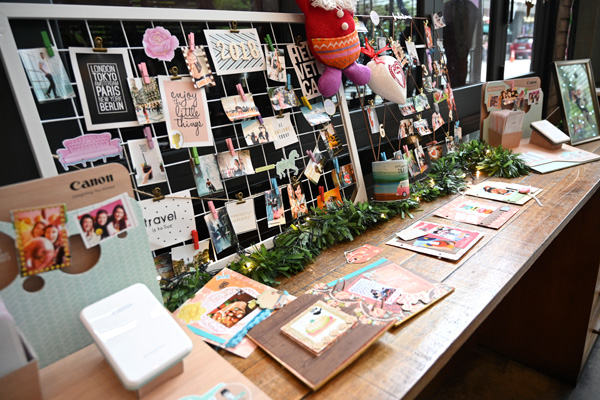 Loads of technology in a compact package with the Canon Mini Print Mobile App
Do not let its compact size fool you. The simplicity of its design hides the creative punch the printer packs within, especially via the Canon Mini Print Mobile app which enables you to bring your photos to life in a varied and fun manner. Use the extensive library of photo-editing tools, creative filters, photo frames, and creative stamps to get your creative juices flowing to further enhance your vibrant snapshots. Or jazz it up with augmented reality (AR) face distortion, and text boxes to draw on artwork for a personal touch before printing.
What's more, the Canon Mini Photo Printer boasts of superior image quality and comes with an amazing 'tiling capability'. You can create your own collage or jigsaw puzzle by printing up to four of your favourites snapshots. For instances when a 2×3-inch image is not nearly big enough, go large with the tile print function which creates an enlarged print made up of four or nine prints.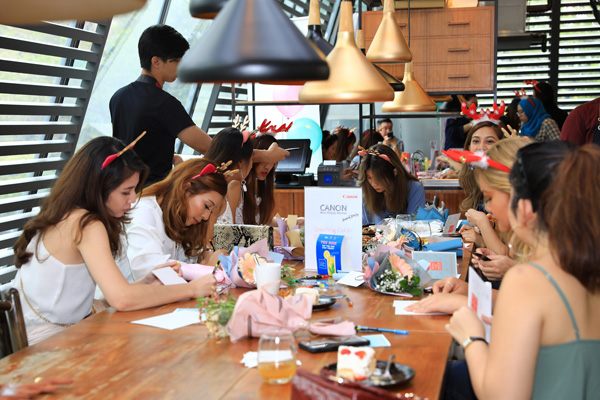 "The Canon Mini Photo Printer complements our extensive range of photo printers that once again delivers quality prints for moments that matter. It's our smallest and lightest printer yet, and the company is excited about sharing this mini delight with the public to creatively and instantly share memories, right from the palm of their hand," said Sandy Lee, Head of Consumer System Products (CSP) Division of Canon Marketing Malaysia.
"Canon encourages visual storytelling, for which we are continuously innovating and launching exciting imaging solutions. The Canon Mini Photo Printer continues this tradition, and we are confident it will inspire endless fun and creative activities among Malaysians to bring vibrant and colourful photos to life," she added.
Pricing and Availability
The Canon Mini Photo Printer is available in Slate Grey, Rose Gold and Mint Green and each unit includes a starter pack of ten sheets of photo paper, and a charging cable.
For more information, log on to my.canon.
appcanonmini printermobileon the gophotoprinterprintingzero inkzink