Mpire launches Foton 3S Centre and New Vans
Mpire Asia Sdn Bhd (a wholly owned subsidiary of Mpire Group), official distributor of Foton, has stepped up its footing and commitment in Malaysia with the official launch of its first FOTON 3S Centre. The much-awaited completion and announcement of its state-of-the-art facilities, conveniently based in Glenmarie, Shah Alam, was officially launched by the Malaysia Special Envoy to China, YB Tuan Tan Kok Wai. Mpire Asia Sdn Bhd also inaugurates the all new VIEW C2 4.8 meters panel van and VIEW CS2 6 meters window van (18 seaters) during this auspicious occasion.
Establishing its first exclusive FOTON 3S Centre at No.2, Jalan Pemberita U1/49, Temasya Industrial Park, 40150 Shah Alam, Selangor, Mpire Asia is committed to offer efficient and reliable one stop service centre for their customers, showcasing their leading-edge modern facilities with advanced equipment' and tools which are comparable or better than the other brands in this segment. Furthermore, a 24/7 FOTON complimentary Roadside Assist will also be complementing their comprehensive services within the Klang Valley.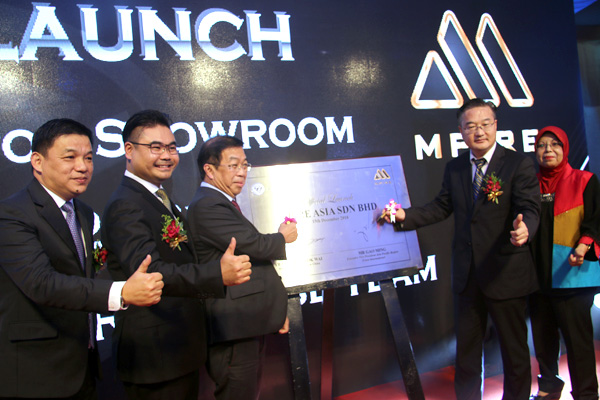 Managing Director of Mpire Group, Dato' Billy Goh said, "It is evident that as a market leader in Mainland China, one of the world's most sought out and competitive markets, FOTON is poised to produce world-class vehicles relevant for the highly demanding Chinese consumers. Therefore, I am confident that the export vehicles by FOTON brought into Malaysia are guaranteed to meet the high standards of features, quality and fuel efficiencies that will be highly sought after by Malaysian buyers". Complementing the launch of FOTON's new 3S Centre in Glenmarie, Mpire Asia also officially launched the all new VIEW C2 4.8 meters panel van and VIEW CS2 6 meters window van (18 seaters) for the Malaysian market.
Looking forward to support Malaysia's new phase of Industry 4.0, according to MAA, the total projected number of commercial vehicles in Malaysia still stands strong at 10% of total industry volume, as the businesses of SMEs involved in eCommerce, IOT, Travel & Tourism and other service businesses expands. The introduction of FOTON VIEW C2 and VIEW CS2 vehicles to the Malaysian market is timely as these vehicles are competitively priced and positioned in its specific market segments to promote efficiency, productivity, ROI, technology convergence and mega trends for the SMEs.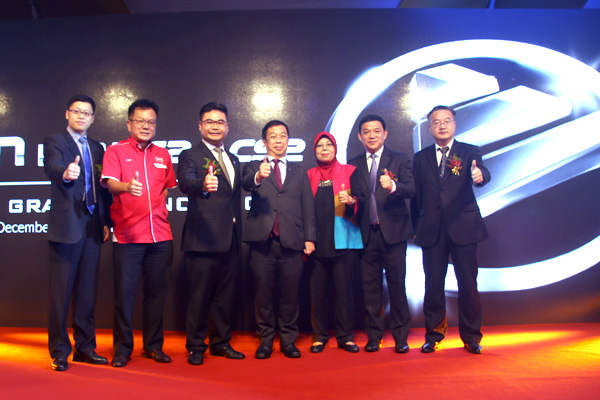 The revolutionary, View C2 model is coupled with an Isuzu technology engine of 4JB1- Turbo Diesel engine, which provides an economical and reliable drive; on the other hand, VIEW CS2 is the renowned 4th generation of FOTON's award-winning van in the Chinese Mainland market. It not only boasts its attractive design, but it is also combined with great performance and comfort. The VIEW CS2 is featured with the world leading Cummins ISF diesel engine with a high horsepower and torque (147Hp and 330Nm).
Both engines are equipped with the sophisticated technologies that promotes environmental-friendly engines, and in compliance with EURO IV Standards. In terms of safety, both vehicles are equipped with the latest Bosch 4-Channel Anti-Lock Braking System and Electronic Brake Distribution system for better safety during emergency braking.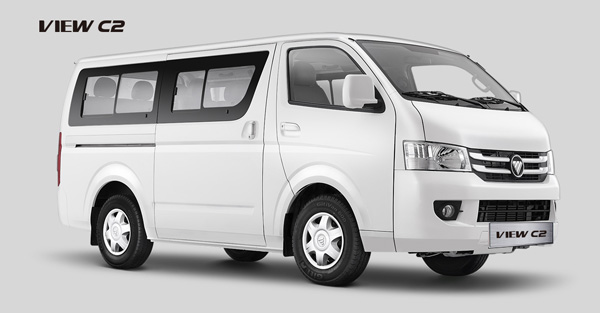 In tandem with Mpire Group motto, which is to focus and provide efficiencies in sales, after-sales service and spare parts, Mpire Asia also formed a collaboration with 15 service dealers nationwide and targeted to increase to 30 service dealers by the end of 2019.
Mpire Asia also launched its toll free no 1300-22-3399 and 24/7 service response team during the event. Subsequently, all state in Peninsular Malaysia will be covered by service response team.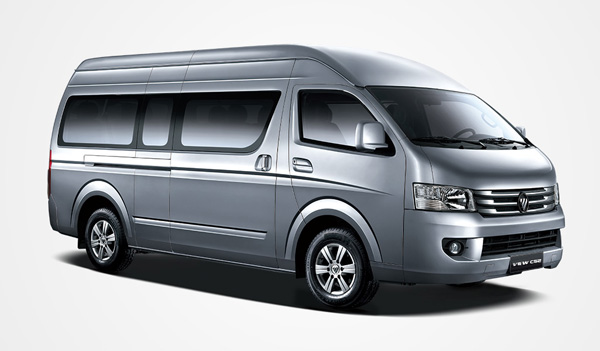 The VIEW C2 and VIEW CS2 are reasonably priced at RM83,888 and RM143,888 respectively (OTR without insurance) and both vehicles comes with 5 years or 150,000km warranty whichever comes first, being the only one in the market with such attractive incentive.
As a privilege to Mpire Asia's first 100 customers, the distributor will be rewarding successful buyers a free GPS, first year free road-tax, on board camera, free service for 2 years or 50,000km (inclusive of labour and consumable parts) and first 4 tyres for the first 18 months period.
To make an appointment for a test drive, or to further inquire about the all new FOTON VIEWC2 and VIEWCS2 vans, kindly contact Mpire Asia Sdn Bhd at 03-5567 9858 / 012- 221 9111 or visit them at No.2, Jalan Pemberita U1/49, Temasya Industrial Park, 40150 Shah Alam, Selangor or log on to fotonmalaysia.com.my.
3s centrecarfotonglenmariempirepanel vanpassengerservicevanwindow van