Comic Fiesta 2018: The Fantasy Odyssey, Another Year of Captivating Anime, Comics and Games Fans
Malaysia's largest animation, comics and games convention, Comic Fiesta 2018 returns to Kuala Lumpur Convention Centre (KLCC) for the second year running, showcasing an exciting content of anime, comics and games (ACG) to the Malaysian public.
Now in its 17th year running, this year's Comic Fiesta has garnered over 50,000 attendees. With Digi's support as the platinum sponsor, the annual two-day convention has become a must-go event for illustrators, comic artists, cosplayers and pop culture fans of all ages.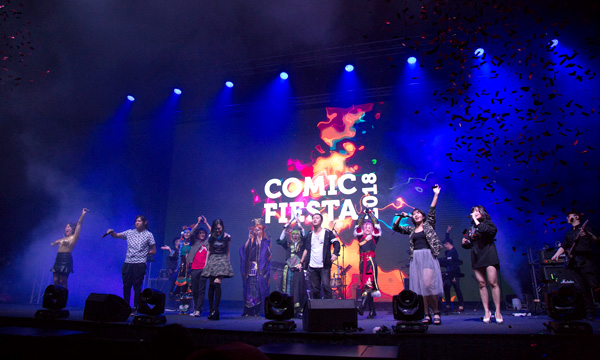 Comic Fiesta continues to be the country's largest gathering of local, regional and international talents of various creative industries. With 120 premium booths and over 300 basic art booths in the Creative Art Market, visitors can purchase various things, such as fanmade comics, artbooks, trinkets and more as we celebrate the freedom of the arts and creativity.
While Comic Fiesta is known for bringing in famous guests from international circles, the event also promotes local talents, some of which include Higashi Kitty Band, Niruni, the instrumental band Your Highness who serenade and entertain con-goers throughout the event. Cheeming Boey meanwhile is an artist who is popular for his comic book series; "When I Was A Kid", which has sold over 150,000 copies in Malaysia and Singapore.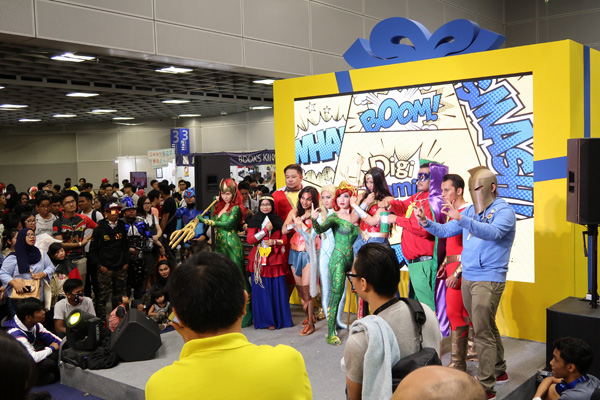 The beats and rhythm section this year sees the return of kors k, a famed Japanese composer of numerous songs in popular rhythm games such as Beatmania, Jubeat, as well as Ryu, an enthusiastic Japanese DJ with an incredible repertoire of remixes.
YUC'e meanwhile is an EDM rising star who performed for the first time performing in Malaysia; and DJ Sunamori, a well-known game music composer for Square-Enix such as Grimmsnotes and Aselia The Eternal. Our headline entertainer this year are MYTH & ROID, known for performing the opening and ending themes in popular anime titles such as Overlord and Re:Zero − Starting Life in Another World. Speaking about his vision for Comic Fiesta 2018, Comic Fiesta Event Director, Mr Hew Shih Chien, said, "We were very much inspired to create a unique ACG culture that blends in with our Malaysian culture and our love for Japanese pop culture as well. Through Comic Fiesta, we hope to instill a culture where ACG can provide a positive impact to our lives."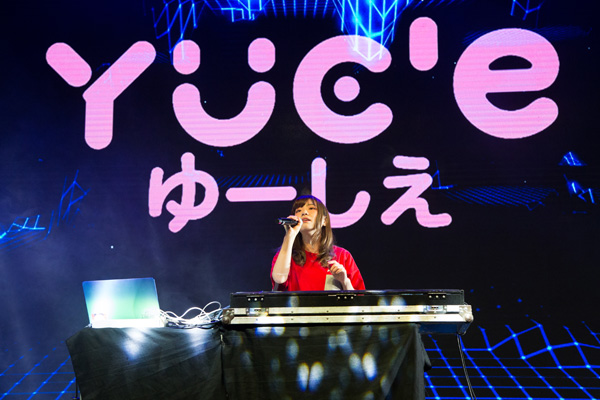 On top of that, Comic Fiesta 2018 also hosted a wide range of activities such as butler and maid café by Le Petit Fox, video game competitions such as Tekken 7, Street Fighter 5, Dragonball Fighter Z with various stage games, panel talks and night concert performed by kors k, Ryu* and YUC'e. The convention concluded with a high note by local performers and MYTH & ROID.
For more information on the recent Comic Fiesta 2018, visit www.comicfiesta.org.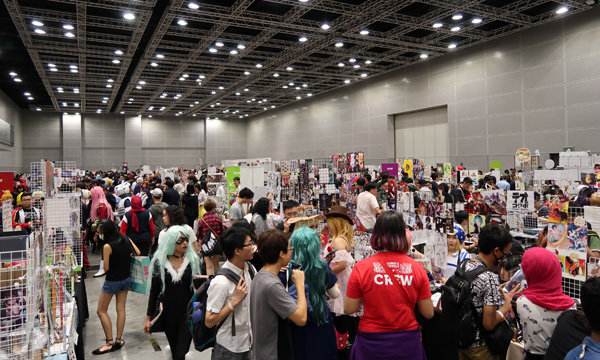 Photo Journalist
Gadgets, Photography, Automobile, Lifestyle
animecelebritiescomic fiestaconventioncosplayedmgameskl convention centremusictalents