Automotive Industry still Key Focus for MARii
The Malaysia Automotive Institute, has been rebranded as the Malaysia Automotive, Robotics and IoT Institute (MARii).
This expands the MITI agency's scope as the focal point, coordinating centre and think tank towards enhancing the competitiveness of the automotive industry and overall mobility, through the adoption of Robotics and the Internet of Things (IoT).
The rebranding exercise aims to establish MARii as a strategic organization for automotive industry players, experts and relevant stakeholders to initiate their transformation towards the utilization of smart technologies of the future – applicable within the entire automotive industry ecosystem, with numerous potential spin-offs that can also be commonly shared across other sectors.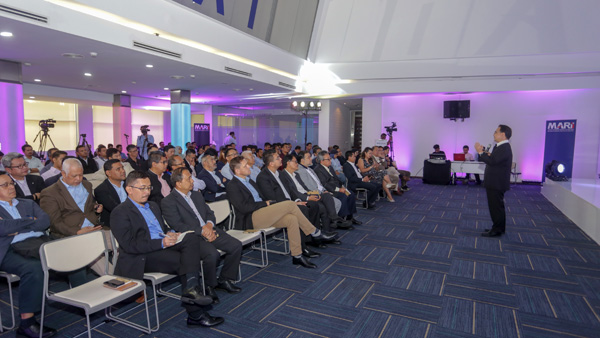 The announcement was made by Minister of International Trade and Industry, Datuk Darell Leiking at the Car of the Year 2018 (COTY2018) awards on the 4th of December.
MARii Chief Executive Officer today spoke to members of the automotive fraternity, comprising industry players, academics and government bodies on the scope expansion of MARii, as well as the opportunities created for all stakeholders in expediting the adoption of robotics within the automotive sector in a briefing, titled "An Introduction to the Malaysia Automotive, Robotics and IoT Institute", in MARii's headquarters
"The automotive sector is one of, if not the main driver of Robotics and IoT, especially within the manufacturing and services sectors of the future. The sheer scale and competitive environment of the sector spurs the need for new technologies that bring a higher value of cost efficiency, productivity and even eco-sustainability", said Dato' Madani.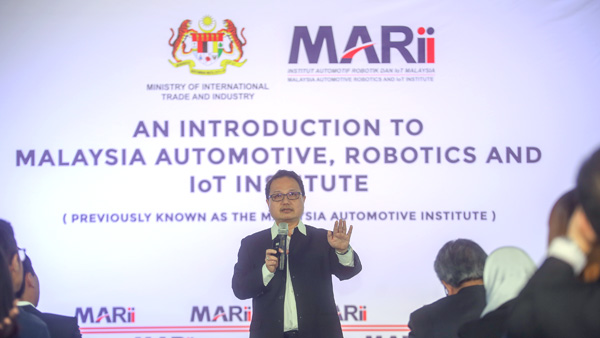 With regards to the automotive sector, Dato' Madani explains that the roles and responsibilities of MARii remains the same, with the added inclusion of enhancing the application and development of Robotics and IoT within the automotive industry to spur new jobs and business opportunities.
Dato' Madani further explained that the adoption of these two fast growing technologies are expected to create various cross-functional applications in Advanced Manufacturing and Advanced IT, with robotics and IoT applications rapidly becoming a fundamental requirement particularly in achieving Industry 4.0 compliance.
Dato' Madani added, "We look forward to greater collaborations between MARii and all relevant stakeholders, in creating a technology ecosystem that brings a multitude of new societal benefits at all levels. Together with MITI, MARii aims to unlock new avenues in accelerating the adoption of robotics and IoT within the automotive sector, at the same time aspiring to create technology spin-offs and applications in other areas and fields".