Will the Galaxy Note9 shines just because of the Redesigned S Pen?
Every phone-maker are shouting about their great screens and processing powers, and by having a fancy stylus, will Samsung's Note9 a game changer?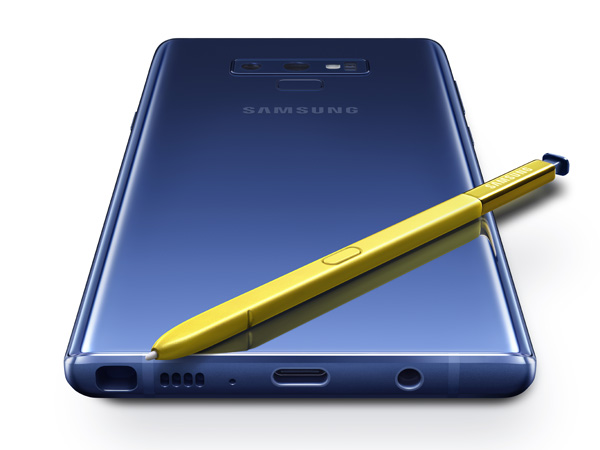 Compared to its predecessor, the Note9 is a little bit more of everything, from the size, choice of colours, storage and processing power, even the price is having a bigger leap. The 6.4 inch AMOLED will be one of the biggest this year, mind you that bigger screen also means the thirst for battery juice is higher too, thus, the 4000mAh expanded battery capacity will complement it. It gives Note9 a decent all-day performance with a single charge. With its 8GB RAM (512GB model), the Note9 offers seamless application execution experiences. 8GB is a lot of buffering space in today's smartphone term. The maximum storage space of 512GB is a monster. This is the same capacity as my computer! and by adding a 512GB microSD card, you will have 1TB of combined capacity! Imagine the number of pictures and videos you could store in this device.
The new S Pen
It does what the previous generations of S Pen does, such as the screen-off memos, and the one with Note9 is Bluetooth enabled. It means the Pen will communicate with the Note9 up to 30 feet away. So, what does the new S Pen do?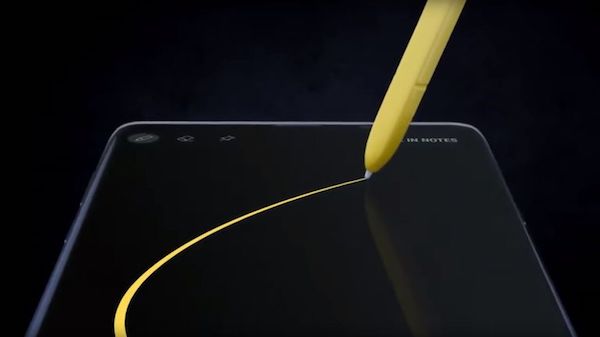 For one, it functions as a remote control for the Note9 camera, such as the to command the camera to take a photo or video. Great for group photos without using the camera timer where you press the timer and run around, you just simply click the S Pen when everyone is in position. It also works as a remote for the music player to start/stop and skip tracks. In the Photo Gallery, it is a photo flipper too. If you are doing Powerpoint presentations, it could be used as the controller for your slides. This is pretty neat for the business user. The S Pen needs to be charged though, but afraid not, a 1-minute charge in the phone will give you up to 200 buttons clicks, if you are in a rush.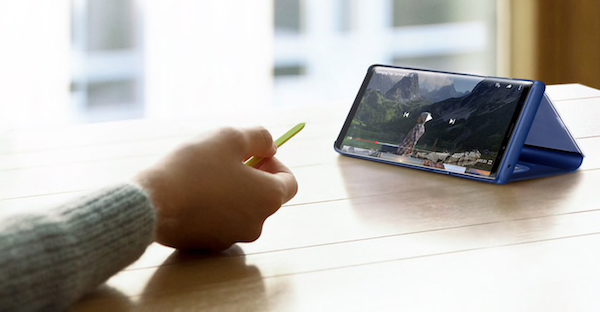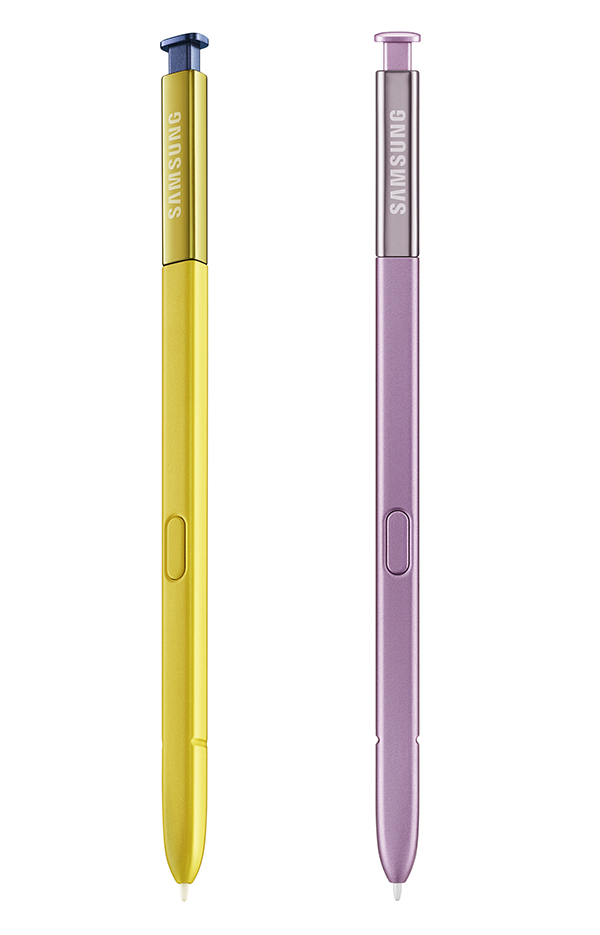 Design and Performance
The screen has always been the talking piece where Samsung and other critics shout about. At a glance, it is almost identical to the Note8, in fact, its 6.4 inch compared to 6.3 inch doesn't draw them apart that much. Its bezel-less infinity display is brighter and has more contrast compared to the previous version.
As most advanced smartphones move to ditch the headphone jack, Note9 has decided to keep it, at least users have more option to choose how to use their audio devices. Speaking of which, the Note9 comes with stereo speakers where the Note8 doesn't. Generally, due to size factor, stereo-speaker output on a smartphone is nothing impressive, including the Note9, but its a nice upgrade.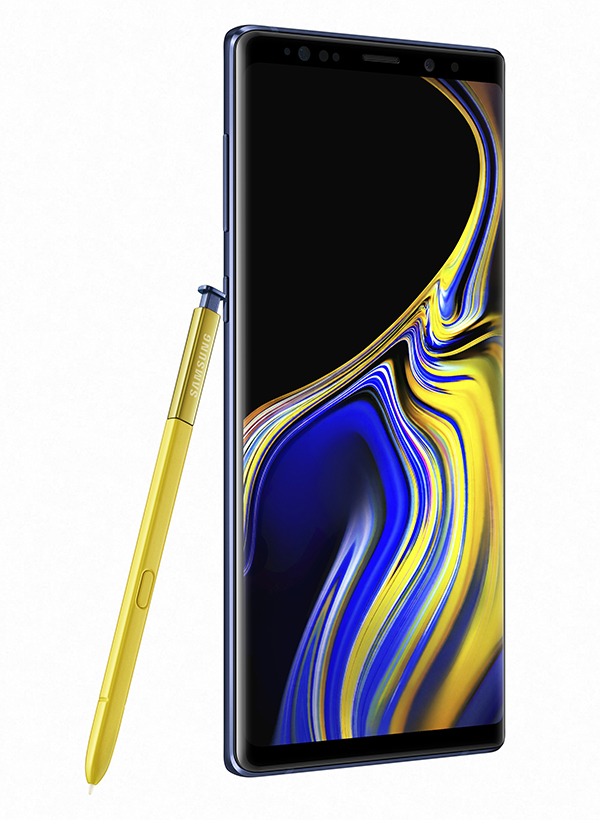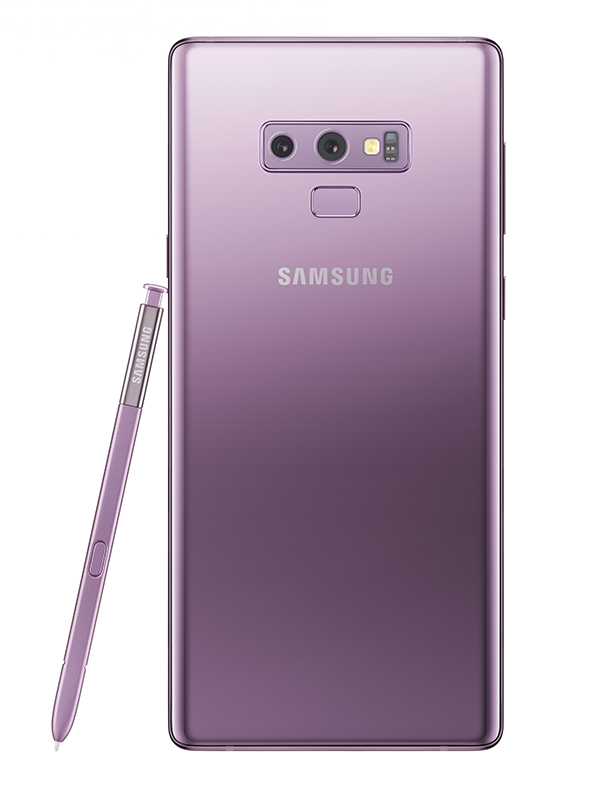 It is water and dust proof at IP68 rating with or without the S Pen just like the Note8. On the back of the phone, you will notice a fingerprint reader. It is centrally located and could be easily reached with our forefinger where it unlocks the phone decently fast. This is an alternative to its iris scanner where it should function like Apple's Face ID. Note9's processing power is the Samsung Exynos 9810 chip to boost in performance. Compare to its competitor, Samsung doesn't have the fastest engine but it's pretty fast.
Cameras
The Note9 has a dual 12MP main cameras with variable aperture technology. It switches between the F1.5 and F2.4 depending on the situation. The F2.4 will mainly function on standard lighting situation and the larger F1.5 will kick into action on low light or dim light situation. The second camera on the back allows 2x optical zoom, but the aperture is always set at F2.4. The 2x optical zoom is great for portraits with nice bokeh. Although the camera offers 10x digital zoom, we suggest you ditch it as the result will not be appetising. Both cameras have optical image stabiliser to reduce blurry images caused by unstable hands. The front camera is an 8MP selfie camera with autofocus.
The cameras are assisted by its apps for better functionality, such as wide group selfie, super slo-mo at 960 FPS (720p setting) just to name a few. The Note9 camera is intelligent enough to identify the photo you are going to take and apply the best setting and scenes to it compared to the previous Samsung models. However, it is a let down that Note9 doest record 4K HDR video which other Snapdragon 845 chipset phones have been enjoying it. Let us see if this is fixed in the upcoming version.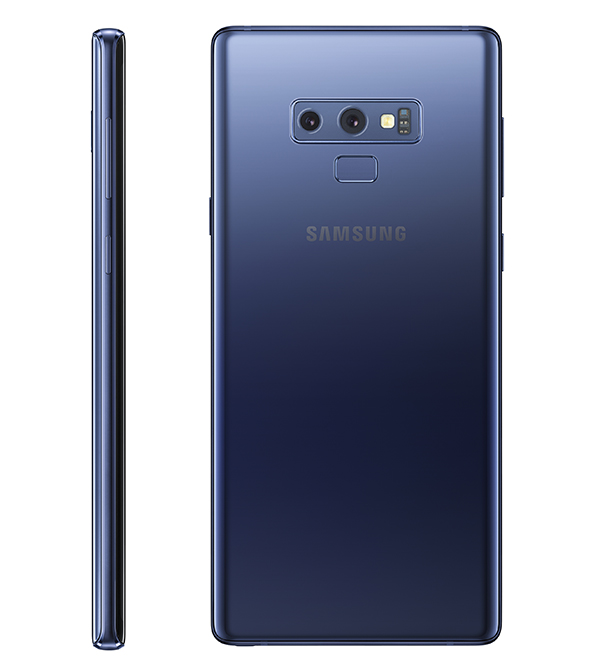 Of BIXBY and PAY Apps
Note9 is powered by Android Oreo, missing the Pie. But one app that you need to pay attention to is the Samsung Pay, it is a contactless payments app where Samsung is working with many merchants here to adopt the cashless payment at the point of sales. It links your favourite credit card to perform cashless payment just by waving your Samsung phone. This is an initiative to push out society to be cashless.
BIXBY, aka Google Assistant/Siri equivalent, was supposed to make us talk to the phone and understand us better and with precision to execute some basic phone functions, in many occasion it misses our commands. If we have the phone long enough perhaps BIXBY will learn our accents better. So for now, it's not impressive.
Verdict
Hard core Note users, just like iPhone followers, will happily hand over their money to get their hands on it, no matter what the critics say. It's because the S Pen that they are used to. The S Pen has new remote-controlled functions for Note9, the maximum 1TB storage size is unbeatable for now, and the AI-enabled camera improves your shots over the Galaxy S9 Plus. Performance, specification and the camera are impressive, and this comes with a price hike. If RM4.6K is not an issue, grab it. If you are not a Note user and on a budget, look elsewhere.
www.samsung.com/my
RM3,699 for the 128GB version
RM4,599 for the 512GB version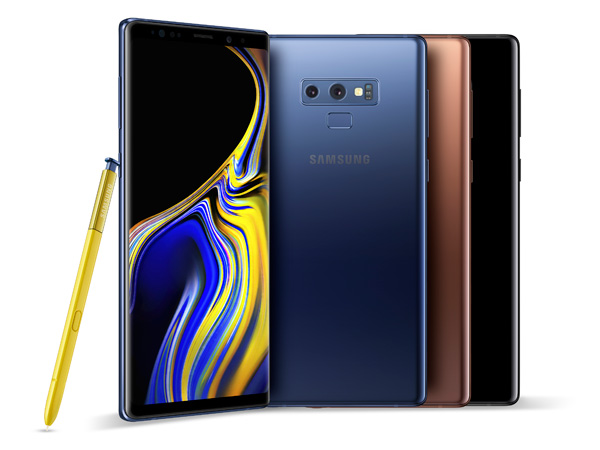 Specification
CPU Speed : 2.7GHz, 1.7GHz
CPU Type: Octa-Core
Display: 6.4″ 2960 x 1440 Super AMOLED 16 Million colours
Memory: Up to 8GB
Storage: Up to 512GB internl, expandable to 1TB with micro SD card.
Netword: Dual SIM, 4G
Connectivity: USB Type C, WiFi, NFC, Bluetooth, 3.5mm Earjack.
Camera:
Main: 12.0 MP F1.5/F2.4 + 12.0 MP F2.4 Autofocus with 2 x Optical zoom. OIS enabled.
Front: 8MP F1.7 Autofocus
Video: 4K 60p. Slo-mo 960FPS at 720p and 240FPS at 1080p
OS: Android
Battery: 4000mAh
Size: 161.9 x 76.4 x 8.8mm
Weight: 201 gram
Will the Galaxy Note9 shines just because of the Redesigned S Pen?