Team Lotac & Team Asbol conquer DOTA2 and PUBG Malaysia Champion Titles in the Asia Pacific Predator League 2019
The Malaysian leg of the region's biggest world-class gaming tournament, Asia Pacific Predator League 2019 by Acer came down to a thrilling culmination that saw Team Lotac conquering new worlds in a game that lasted 4 hours, and defeating Team HighGround. Team Lotac comprises YamateH, Ohaiyo, Raven, Eyyou and ChYuan, emerged champion after seeing off strong competition since the battle started in September 2018 to reach the finale stage over the weekend.
Also present at the same event to celebrate their victory was Team Asbol, who had taken the crown in the PlayerUnknown's Battlegrounds (PUBG) Malaysian Final on 28 October 2018. Team Asbol which comprises Esdcorex, Bladee, Reignzera and Hahagus won with 3,935 points.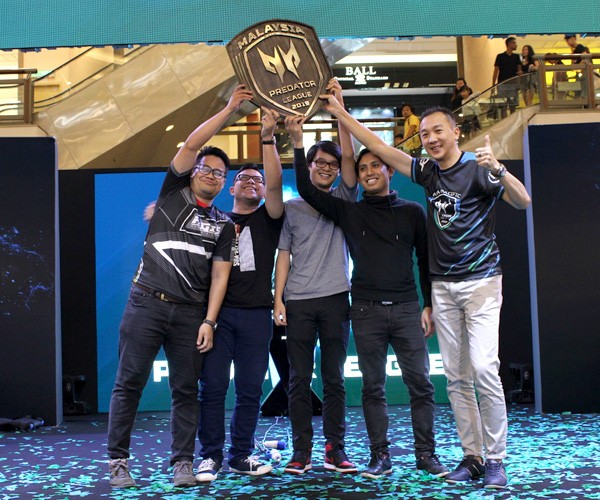 Team Lotac and Team Asbol took home RM25,000 and RM15,000 in cash respectively in addition to Predator accessories worth more than RM6,500.
Both teams now have booked their seats to Bangkok to extend their bragging rights for the finale battle with 15 other country champion teams in the Asia Pacific League 2019 Grand Final in February. They will be meeting champions from Australia, China, Hong Kong, India, Indonesia, Macau, Myanmar, Japan, Korea, Singapore, Philippines, Sri Lanka, Thailand, Taiwan and Vietnam for a shot at the USD400,000 total prize pool in the Grand Final that will be hosted by Acer Thailand.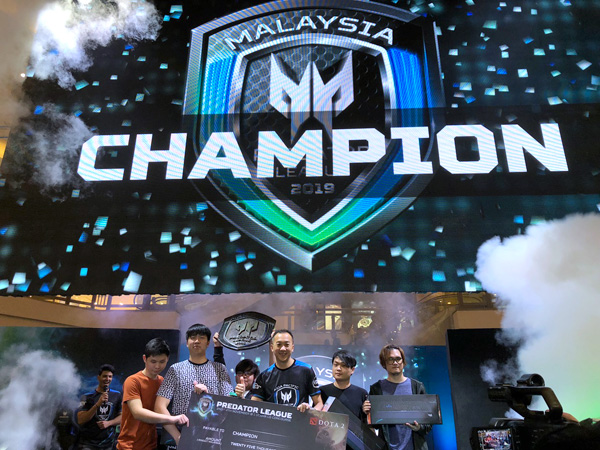 Meanwhile Team HighGround (DOTA2) which comprises MozuN, CandyLoon, LaNcE, DDZ and FelixCiao8 lost in the Best of 5 in the Malaysian Final but was nevertheless still rewarded with RM10,000 in cash as well as almost RM2,000 worth of prizes in kind for their effort. In the PUBG Malaysian champion battle, Team Golden King Army was in second place to win RM5,000 in cash and some RM1,500 worth of Predator accessories.
Together, the champions and second place winners of the DOTA2 and PUBG battles took a lion share of RM65,000 of the total prize pool of more than RM120,000.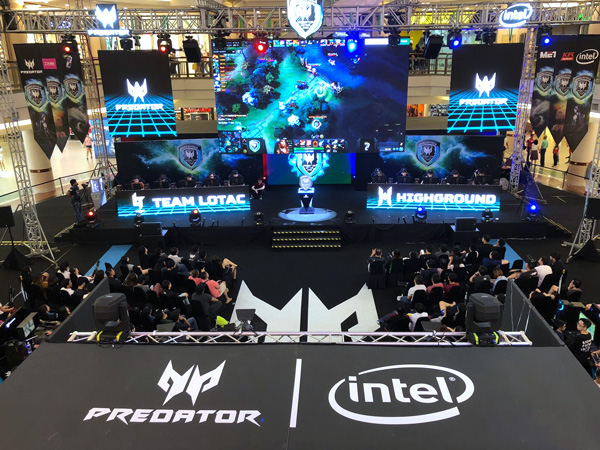 In total, 153 teams participated in the PUBG tournament while 192 teams participated in the DOTA2 tournament that had offline qualifiers held at six cybercafes and four online qualifying rounds. Of these, 16 DOTA2 teams made it to battle against one another in the Asia Pacific Predator League 2019 – Malaysian Final which was held to enthralled crowds over three days in a popular shopping mall and streamed live on:
Acer Sales & Services Sdn Bhd Director of Consumer Business and Product, Johnson Seet said, "It was an exciting finale where the fight was so close. The strong performance of the teams at this Malaysian Final of the Asia Pacific Predator League 2019 attests to rapid growth of the gaming scene in Malaysia, which is also producing more highly skilled and international-level players. Acer has been actively nurturing the development of the gaming scene and eSports in Malaysia since 2014, sponsoring teams and supporting numerous local and worldwide eSports tournaments. This second installation of the Asia Pacific Predator League, which has expanded participation and games, is further testament of our increased commitment. On this same note, we are happy to see the RM10 million allocation in the recently announced Malaysia Budget 2019 for the development of eSports, which has also spurred more brands to come onboard to advance this sector."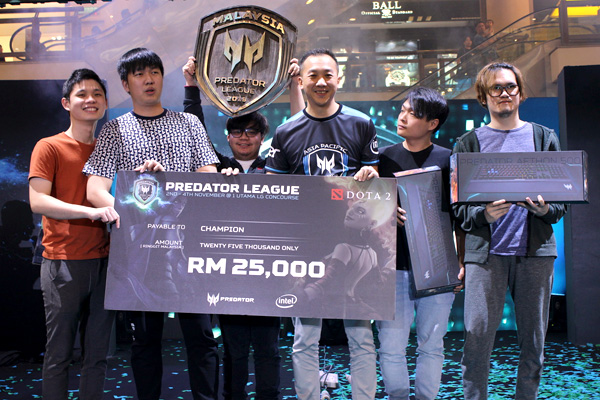 "To continue to grow an optimum gaming environment, Acer is very pleased to provide gamers and gaming enthusiasts a platform to prove themselves with the skills and talents they have honed. The champions will also have the opportunity to fly the flag for the country in a regional tournament. All the teams have demonstrated great gameplay throughout the competition. I hope they have had a totally immersive experience and sharpened their skills through the extensive, competitive and exciting tournament powered on Predator devices," Seet continued.
The machines of choice that helped these teams conquer new worlds were the Acer Nitro 50 desktops paired with Acer XF250Q monitors. Acer Nitro 50 desktop is powered by 8th Gen Intel® Core i7 processor, 8GB DDR4 RAM and equipped with NVIDIA® GeForce® GTX 1060 for superior gaming experience and graphic-intensive tasks. Acer XF250Q is a 25-inch Full HD 1080p monitor with a rapid refresh rate of 240Hz to provide gamers an excellent in-game experience. The casters and analysts counted on the Predator Helios 500 gaming laptops as they brought every nuance of the game to viewers.
For more information, please visit www.predator-league.com.
Acerasia pacificcompetitiondotaesportsgamingleaguepredatorpubg