Olympus OM-D E-M10 Mark III Review.
Our favourite travel camera gets 4K video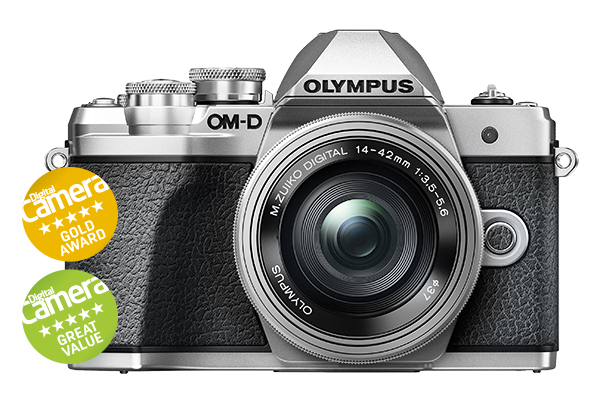 The 'old' OM-D E-M10 Mark II came first in previous issue's group test of travel cameras, and this new Mark III version is really more of an update and a refresh rather than a brand-new camera.
It uses a smaller Micro Four Thirds sensor than rival mirrorless cameras and DSLRs, which might put some people off; but this sensor is still way bigger than those in regular compact cameras and smartphones, so the quality difference between the little E-M10 and a DSLR is really not that big. The advantage of the smaller sensor format is that the lenses are small too – which is where rival APS-C camera systems fall down.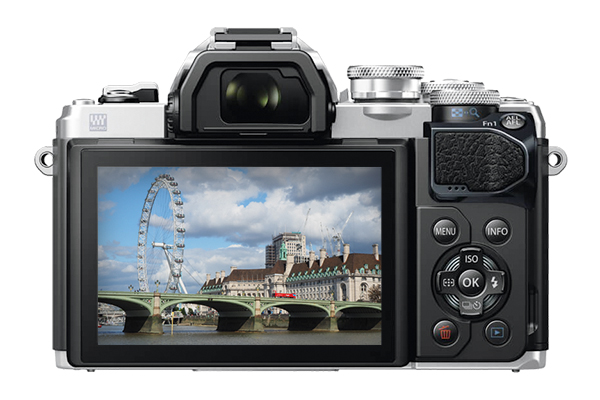 It's the entry-level model in Olympus's OM-D range, although it's actually a lot more sophisticated than most beginner cameras. The key new features in the E-M10 Mark III are 4K video and a more powerful image processor that brings 121 autofocus points, together with a new Bleach Bypass Art Filter and a modest reworking of the camera's exterior and controls. Inside it has the same 16MP Micro Four Thirds sensor. We were wondering if it would get the same 20MP sensor as the more upmarket PEN-F and OM-D E-M1 II models, but clearly, Olympus is keeping that back for now.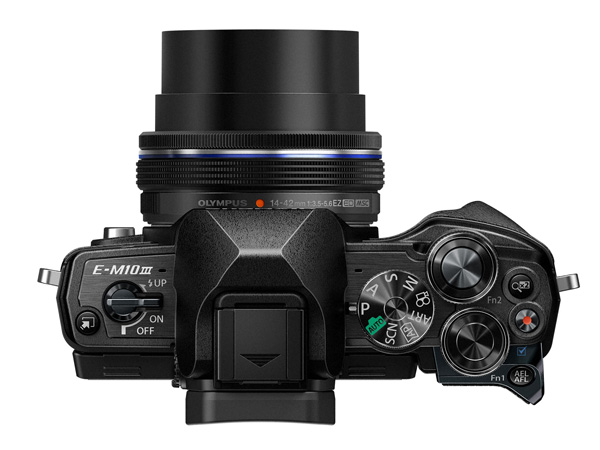 Build and handling
The E-M10 III is certainly small, but it crams on a lot of exterior dials and buttons, so it's ideal for enthusiasts too. The rear touchscreen and its touch focus, touch shutter option is perfect for smartphone upgraders and novices. At the far left of the top plate is a big on/off switch, which is a really nice echo of the classic Olympus OM SLR cameras. On the right side is a big metal mode dial and two (yes, two) metal control dials. Most entry-level cameras offer just one dial, but the E-M10 III is not your ordinary entry-level camera.
Small as it is, the OM-D E-M10 Mark III handles brilliantly. The dials have a firm, positive feel and the controls don't feel cramped. The four-way navigation pad on the back is a little small, but it works well. Olympus packs a lot of very smart shooting options into its cameras, and the mode dial now has an AP (Advanced Photo) mode which displays the camera's Live Composite mode, Live Time exposures, multiple exposures, HDR mode, silent mode, panorama and bracketing modes.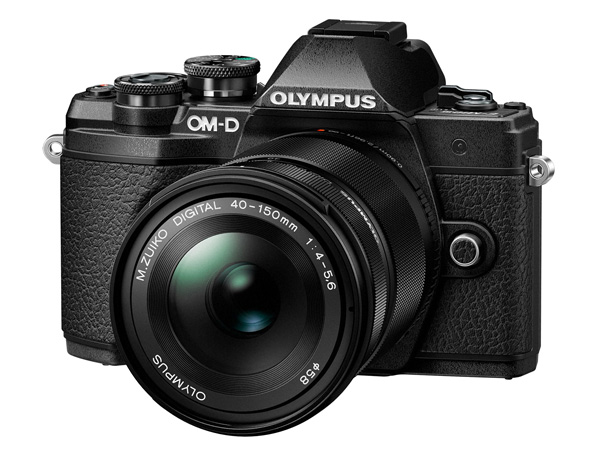 Performance
The motorised EZ zoom lens slows down the startup time slightly, but after that the OM-D E-M10 Mark III feels extremely responsive. The revised 121-point autofocus system does not offer on-sensor phase-detection autofocus, but that doesn't seem to hurt it at all – it's really quick and responsive, almost uncannily quick if you use the touch shutter option on the rear screen. It does start to slow down a little in poor indoor lighting with longer zoom settings, but not by much, and there's very little hunting.
The viewfinder is bright, clear, colourful and lag-free in good light. It does get a little jittery if you move the camera quickly in dim, indoor lighting, but it's unlikely to become an issue unless you're trying to track a fast-moving subject. The 4K movie mode is a great addition, and Olympus's in-body five-axis stabilisation system does a great job of keeping handheld footage steady. Even though the E-M10 III doesn't get Olympus's latest 20MP sensor, its 16MP shots are sharp and full of detail. The colour rendition in JPEGs is terrific, if a little saturated at times, but keen photographers can shoot raw files instead, of course.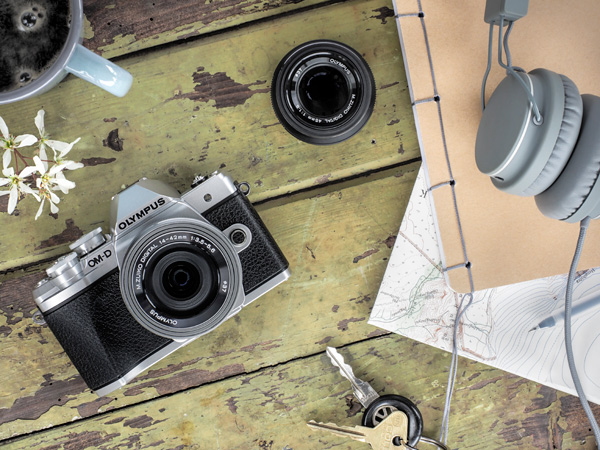 You really do get a lot for your money. It might be the base model in Olympus's OM-D range, but really it has the features and controls of a mid-range mirrorless camera or DSLR, or even some more advanced models. If you already have an OM-D E-M10 Mark II, there's no point in upgrading to the Mark III unless 4K video is a priority; but if you have the original E-M10 Mark I and you love it, you'll love the Mark III even more.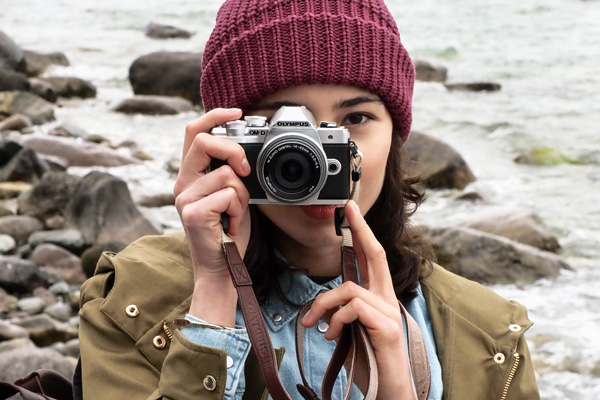 Verdict
We're a little disappointed that the E-M10 III uses Olympus's 16-megapixel sensor and not its latest 20MP unit, bu,t apart from that it's good news all the way. The autofocus is very fast for a simple contrast-based AF system and the 4K video is a great addition, but most of all this camera's combination of size, design and power just make it a joy to use.
RM3,499 www.olympusimage.com.my
Specifications
Sensor: 16.1MP Micro Four Thirds
Image processor: TruePic VIII
AF points: 121 (contrast AF)
ISO range: 100-25,600
Max image size: 4,608 x 3,456
Metering zones: 324
Video: 4K UHD at 30, 25, 24fps
Viewfinder: EVF, 2,360k dots
Memory card: SD/SDHC/SDXC
LCD: 3-inch tilting touchscreen, 1,040k dots
Max burst: 8.6fps (22 raw)
Connectivity: Wi-Fi
Size: 122 x 84 x 50mm
Weight: 410g
Meet the Rivals
Fujifilm X-T20 (RM3,845 body)
The X-T20/16-50mm zoom combo is larger and more expensive than the E-M10 III, but it does have a bigger APS-C sensor and 24 million pixels.
Canon EOS M5 (RM4,299 body)
Canon's first compact system camera with a built-in viewfinder is small, neat and powerful, but it's also pretty pricey compared to rivals.
Nikon D5600 (RM3,418 body)
Nikon's tiny DSLR is compact, versatile and produces great images, but it's still big and bulky next to the E-M10 III.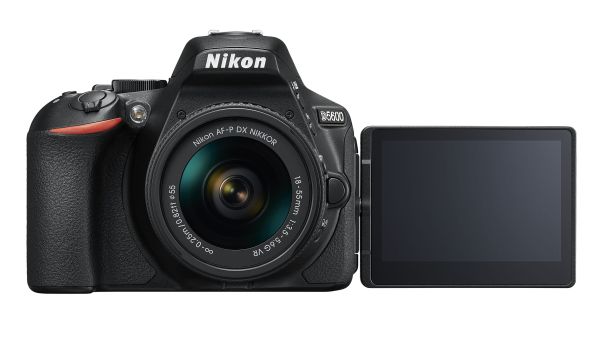 Olympus OM-D E-M10 Mark III Review.