MSI debuts Latest Creator Notebooks
MSI, the leader in immersive PC gaming, is now aiming to let users create their own dream workstations utilising its prominent technology. The company has unveiled its latest series of notebook models: the P65 Creator PC, PS42 Modern, WS65 Thin & Powerful Workstation, and GE75 Raider.
The new notebook models are specially made for creative talents and high performance users, including gamers, photographers, designers, and 3D animators. The four models showcase MSI's strength at offering premium hardware configurations and design-oriented computing features in a stylish chassis.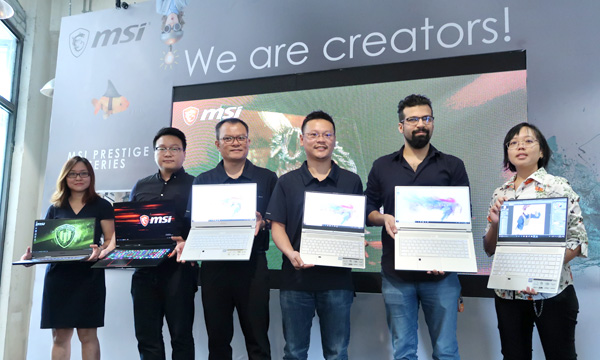 P65 Creator PC
Focused on delivering beauty in powerful packages, the PS65 comes in two elegant-looking combinations: a standard silver aluminum finish and a limited edition pearl white aluminum finish with a gold accent. Thanks to its ultra-slim 17.9mm bezel display and compact design, the PS65 comes in at a lightweight 1.88kg without sacrificing screen estate. The P65 is also highly portable, allowing users to work wherever and whenever they are struck by inspiration.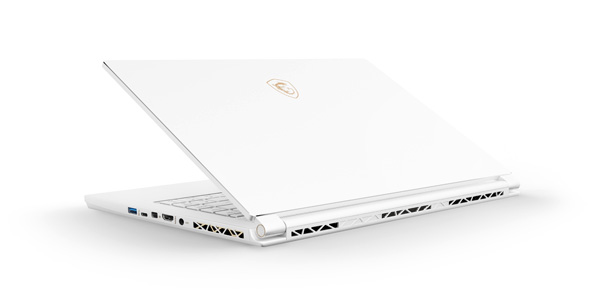 To achieve best-in-class color representation, MSI's exclusive True Color technology offers exceptional color fidelity, providing close to 100% accurate and vivid sRGB colors that best fit any creative user's work process.
With up to the latest 8th Gen Intel® CoreTM i7 processor and NVIDIA® GeForce® GTX 1070 discrete graphics, this notebook is both powerful and sleek. MSI's exclusive Cooler Boost Trinity cooling system enables the P65 to outperform its competitors and maintain peak performance. The P65's exceptional battery life provides users with more than 9 hours of usage without requiring to be tethered to a power outlet. Furthermore, the P65 also comes with a fingerprint sensor and Cortana voice assistant to deliver both convenience and security, just like today's modern lifestyle computing notebooks. On top of that, the P65 comes configured with Hi-Res Audio and Thunderbolt™ 3 to deliver a rich entertainment experience.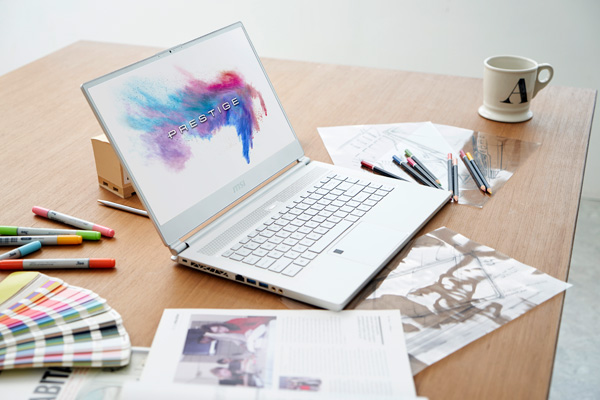 PS42 Modern
Perfect for both work and play, the MSI PS42 Modern Creator PC is incredibly small yet packs the power of machines much heavier than its lightweight 1.19kg. The PS42 Modern comes in a full metal chassis finished with a prestigious-looking metallic hair-brush texture. Slim and elegant, anyone carrying a PS42 Modern will no doubt receive envious glances from cafe customers to boardroom executives. MSI has redefined the term "compact" by embedding a 14-inch Full HD screen and ultra-slim bezel in a 13-inch chassis! With a bezel thickness of just 5.7mm, the screen to body ratio stands at an amazing 81%.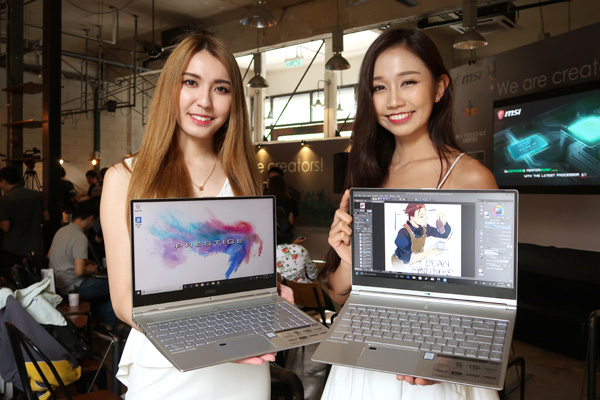 While many notebooks in the market often compromise performance for style or vice versa, MSI has leveraged its gaming expertise to deliver enhanced computing performance and usability for everyday users. Powered by an 8th Gen Intel® Core™ i7 or i5 processor, the PS42 Modern is also fitted with NVIDIA GeForce MX150 discrete graphics to ensure seamless hours of gaming as well as photo and video editing.
Users of powerful notebooks often face the inconvenience of overheating that drains the battery quickly. MSI has addressed that issue in the PS42 Modern by introducing a dual exhausts thermal design called Cooling Boost 3, which has two heat fans and three heat pipes. With enhanced power efficiency, the 4-cell 50Whr lithium polymer battery gives users up to 10 hours of on-the-go usage. MSI has also packed in 4 USB ports (2x Type A, 2x Type C), an audio combo jack and a SD (XC/HC) card reader in this sleek machine.
Features include:
Powerful lightweight notebook: Outstanding computing power with 8th Gen Intel® Core™ i7/i5, SSD storage, full-power GeForce MX150 2GB DDR5 discrete graphics and game-level cooling system with Cooler Boost 3 design featuring dual fans and three heat pipes
Slim and elegant design: One of the lightest and slimmest in its category at 1.19kg, the 14" FHD screen is amazingly embedded into a 13" chassis thanks to intricately designed narrow bezels
Vibrant video and audio: True Colour 2.0 for next-to-perfect colour presentation, with Nahimic 3 Audio for immersive 7.1 surround sound cinematic experience
WS65 – An Evolved Ultra-Thin Mobile Workstation for Creatives and Professionals
MSI's new WS65 mobile workstation features a similar chassis to the GS65 Stealth Thin, with an attractive stylish design and 15.6" ultra-slim bezel display. With an Intel 8th Generation Core i9 processor and NVIDIA Quadro P4200 graphics, the WS65 is up to 40% faster than its previous generation model. Designed with portability in mind, the WS65 also features an 82Whr battery for up to eight hours of battery life.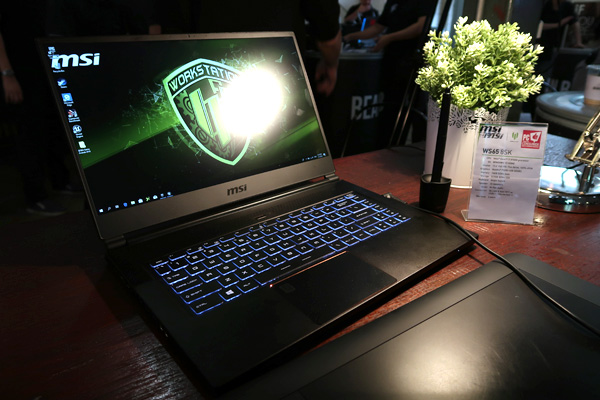 "With an Intel Core i9 processor and NVIDIA Quadro P4200 graphics, the WS65 is a breakthrough for slim, portable workstations," said Clifford Chun, System Product Management Director, MSI. "It's a beautiful notebook that will easily fit into any business scenario but is more than powerful enough for the most demanding workloads."
The WS65 15.6" Full HD IPS display comes with 72% coverage of the NTSC color gamut. For storage, the workstation offers one PCI-e SSD / SATA combo and one PCI-e SSD. Ports include three USB 3.1 Type-A, one USB 3.1 Type-C, one HDMI 2.0, one mDP 1.4, one mic-in and a headphone out. The WS65 will officially be available this November.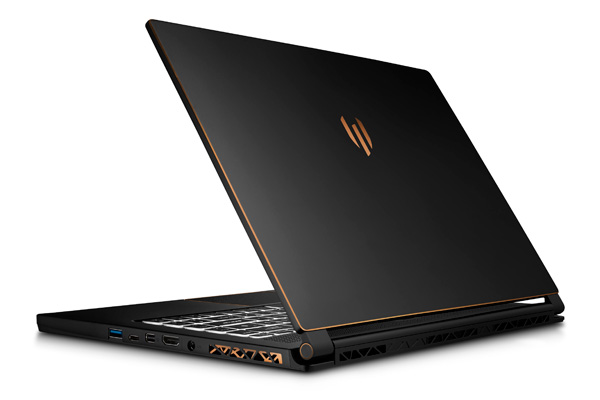 GE75 Raider
Dedicated to providing gamers with the best gaming notebooks, MSI also announced its latest 17" rig, the GE75 Raider. Built with a brand new chassis with a diamond-cut cover, the GE75 Raider is yet another quality, innovative product from MSI.
Chassis design is one of the main factors that many gamers often take into account when considering purchase of a gaming notebook. With this in mind, GE75 Raider comes with reflective diamond-cut trims on a three-dimensional surface with a red anodised finish, symbolising the spine of the dragon. This aggressive yet unique design aesthetic is guaranteed to stand out from the crowd. In addition, the GE75 Raider also features an asymmetric pattern at the bottom to showcase its futuristic spirit inspired by space warships from science fiction.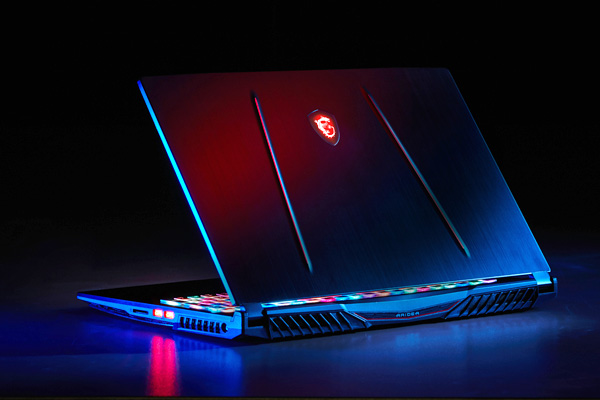 The GE75 Raider also boasts a slim bezel design in its display, allowing gamers to enjoy an uncompromised, immersive gaming experience with a smaller footprint. This 17" beast packs a 144Hz display with 3ms overclockable response time, which provides even smoother gameplay like never before.
As befitting its reputation of a notebook under the MSI True Gaming brand, the MSI GE75 Raider is equipped with NVIDIA® GeForce® GTX 1070 discrete graphics for outstanding gaming performance and features. With its Cooler Boost 5 technology, MSI guarantees effective and silent heat dissipation as well as optimal performance condition even under strenuous gaming sessions.
With its sharp-looking design, state-of-the-art hardware, and exclusive software, the GE75 Raider will no doubt reinforce and satisfy enthusiastic gamers' demand for a portable, gaming powerhouse.
For more information, visit www.msi.com. Photo Journalist
Gadgets, Photography, Automobile, Lifestyle
creationcreatordesigngamersgaminglaptopmsinotebooknvidiaprestigeraiderworkstation