Launching A New Era in Virtual Reality
Virtual Reality World Sdn Bhd and University Teknikal MARA Sdn Bhd (UniKL) today jointly launched VR World, an online virtual reality platform offering affordable and accessible VR content to the masses, and technoprenuer assistance platform the Creative Industry Business Development Center (CRIB), respectively.
In a ceremony attended by YB Pn Nurul Izzah Anwar, Member of Parliament for Pematang Pauh, a Letter of Intent was exchanged during the launch between Prof. Dato' Dr. Mazliham Mohd Su'ud, President/CEO of Universiti Kuala Lumpur and Dr. Marceline Girol, Chief Visionary Officer of Virtual Reality World Sdn Bhd, signifying that Virtual Reality World and UniKL would collaborate to promote their mutual interests in human capital development, exchange of technical know-how, technoprenuer development, and any other areas of benefit to both organisations.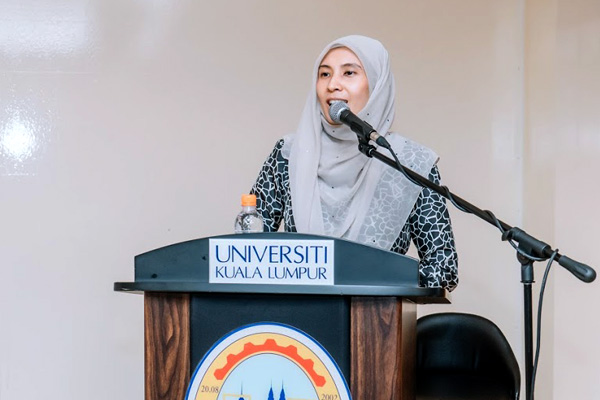 VR World is an online, free VR platform that draws together VR content from content providers worldwide, making it accessible to anyone at any time by pricing content at an affordable USD2 and requiring only inexpensive, easily available VR goggles and a smartphone to view the content.
"Think of VR World as an online library for VR content," said Dr. Girol. "We 'rent' out our content for a period of three days. As VR World grows, we will be opening up content categories one by one, starting with entertainment and progressing to categories like education, natural sciences, engineering, and so on. There will be new titles added to our catalogue every month."
VR World also provides a platform for content developers and distributors to have their content hosted, exported across the world and monetised. This is intended to stimulate the microeconomic dynamic through job creation and forging of new competences, leading to new content that can be also be exported and monetized via VR World.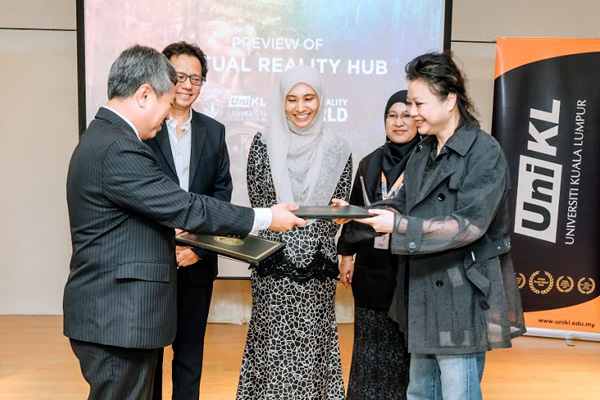 As part of this process, UniKL's Creative Industry Business Development Centre (CRIB) will assist UniKL students interested in becoming technoprenuers, starting their engagement in VR content creation for all industries by offering workshop training for professionals interested to create VR content by 2019.
Virtual Reality is one of the new technologies to emerge as a result of the 4th Industrial Revolution, a 'digital revolution characterized by a fusion of technologies blurring the lines between the physical, digital, and biological spheres and currently causing massive changes in many industries', according to the World Economic Forum.
"This Revolution, spearheaded by such technologies as VR, will change the way businesses operate and how people consume products and information, and it is vitally important for Malaysians to be ready for this new era," said Dr. Girol.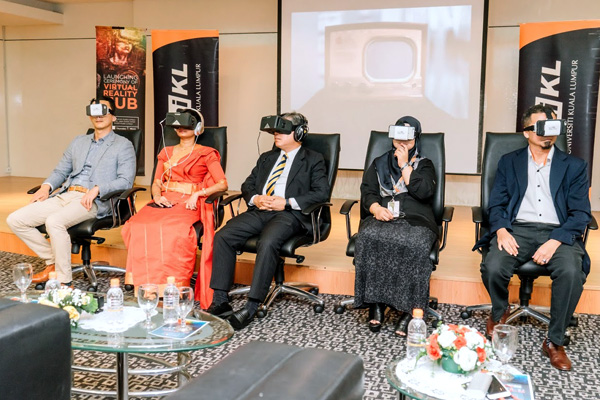 Research firm Goldman Sachs determines that nine industries will be 'disrupted' by VR in the coming years: videogames, live events, video entertainment, all of which are primarily driven by the consumer and expected to make up 60% of VR revenue in 2025; with the remaining six industries of real estate, retail, education, healthcare, engineering and the military taking up the remaining 40%.
VR is projected to be a USD100 billion industry by 2025 and research company Greenlight Insights forecasts that by 2021, VR headset owners will spend USD 9 billion a year on VR content. Greenlight also conducted a study in 2015 among millennials, discovering that social VR has a very high retention rate: of those that have tried the technology, 79% seek to try it again. Also, of those that try VR, 81% claim they tell their friends about the experience.