Interview: John & Diana Ishii, Mongolia Winter with Leica Cameras
Ever since I was a kid, I would hear the name Genghis Kahn the notorious founder of the 13th-14th century Mongol empire that stretched all the way from China to Central Europe. And as a photojournalist and an avid Leica user, my wife Diana and I embarked on an adventure of a lifetime to find and capture images of the Kazakh tribes people, who are known for their dying art of eagle hunting. No, not hunting eagles but using eagles as a bird of prey and to train the eagles to catch small game for the Kazakhs.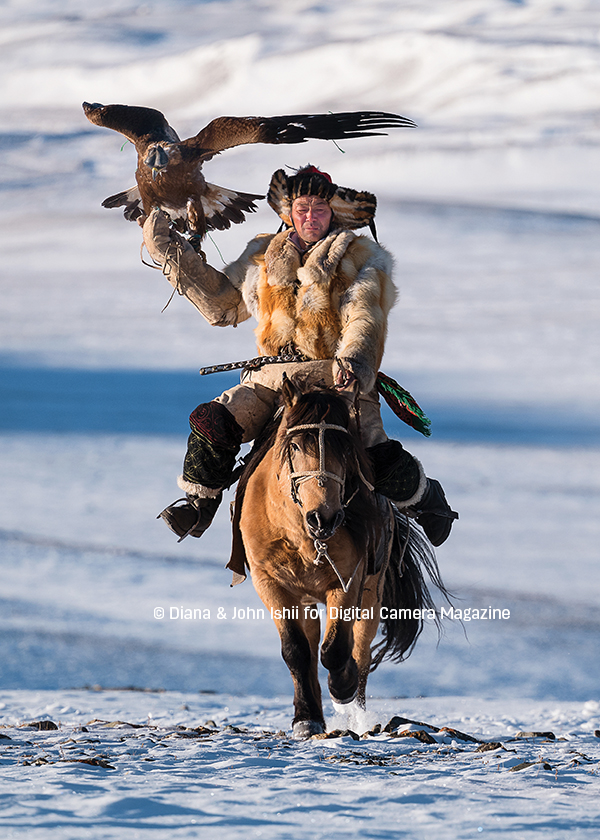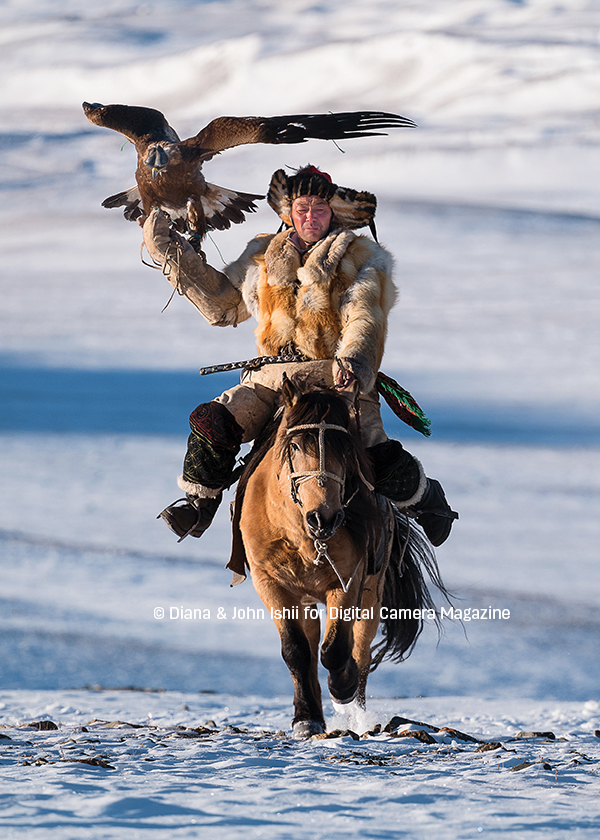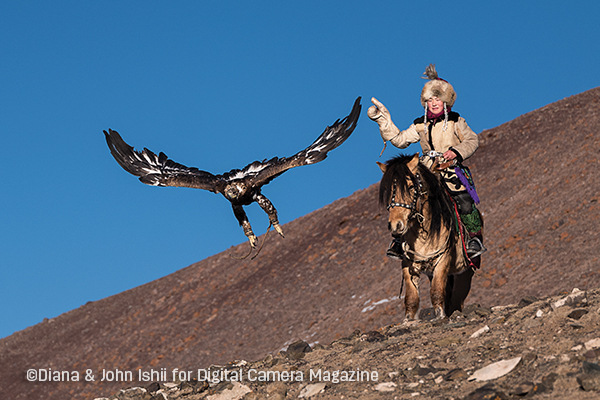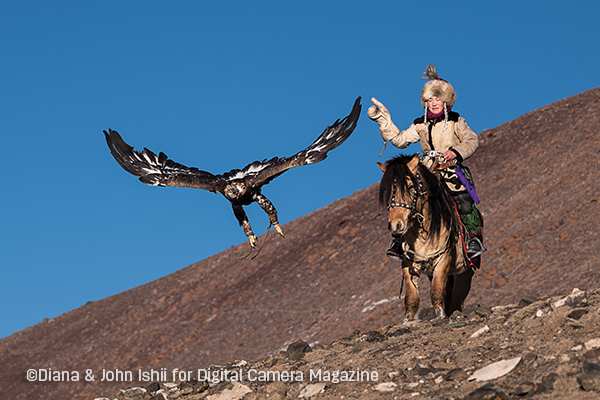 Our adventure started in Hong Kong where we procured our extreme weather gear knowing that the harsh environment would be and could be lethal. Our photographic gear comprised of the best Leica equipment available, Diana would be equipped with the new Leica SL professional mirrorless system which comprised of the Leica SL body, a SUMMILUX-SL 50 f/1.4 ASPH., a VARIO-ELMARIT-SL 24–90 f/2.8–4 ASPH., and the APO VARIO-ELMARIT-SL 90–280 and 7 batteries.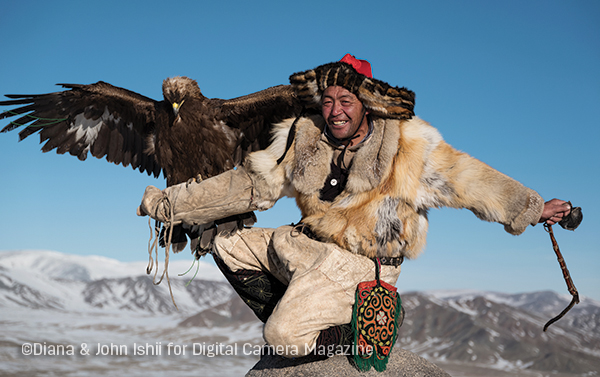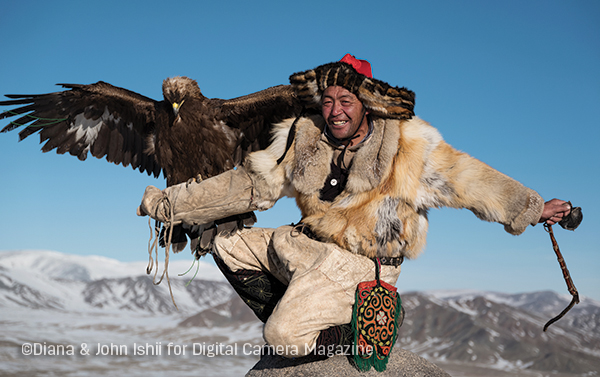 As for me, I am more of a traditionalist and my gear comprised of the new M10 paired with a SUMMILUX-M 35mm f/1.4 ASPH. and the ultimate NOCTILUX-M 50mm f/0.95 ASPH. for super low light photography. Having not used Leica gear in an extreme environment where temperatures would drop to as low as minus 20 degrees Celsius at the beginning of the winter season, we had no idea how our photographic Leica gear would work in such cold environments.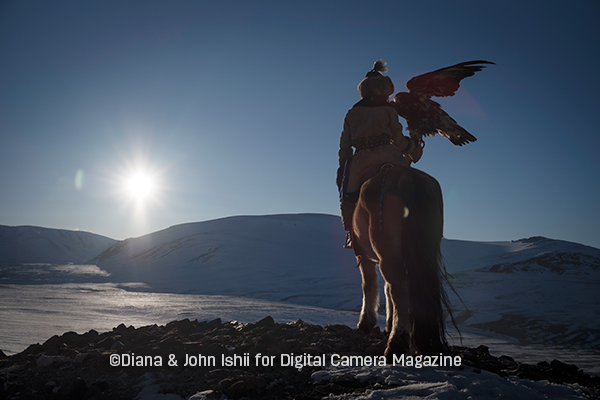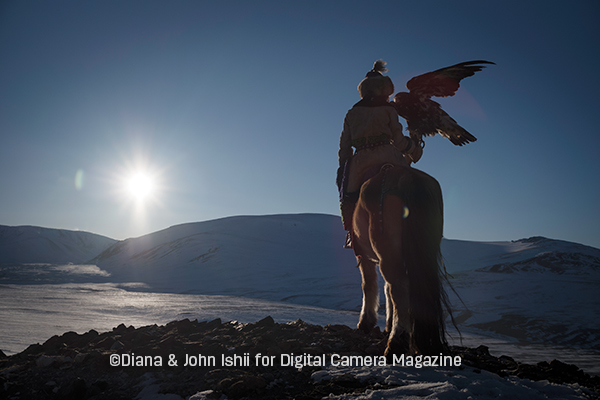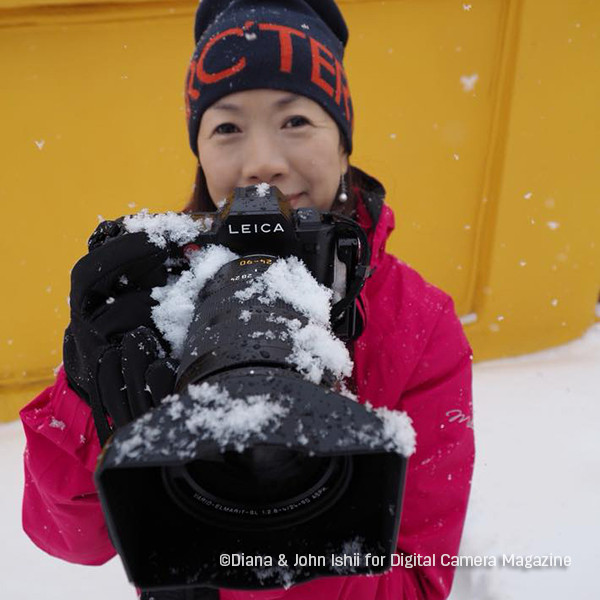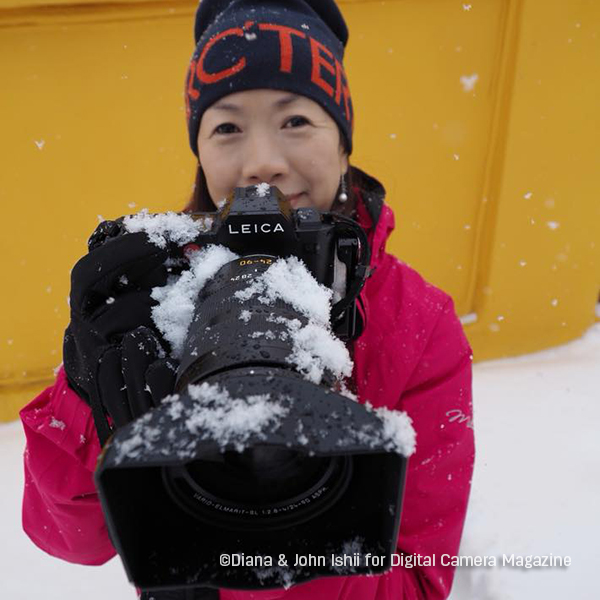 With all out outdoor clothing all set and our Leica gear sorted out we proceeded to Korea where we transfer and fly to the capital city of Ulaanbaatar. Just a short history lesson on Mongolia will help in understanding our great adventure. Firstly, in 1206, Genghis Khan founded the Mongol empire and his grandson Kublai Khan conquered China to establish the Yuan dynasty. Mongolia, with a population of 3 million people, is one the least populated countries in the world. 95% of the population are ethnic Mongols, Kazakh and Turkic people. The language is in Cyrillic and traditional Mongolian script.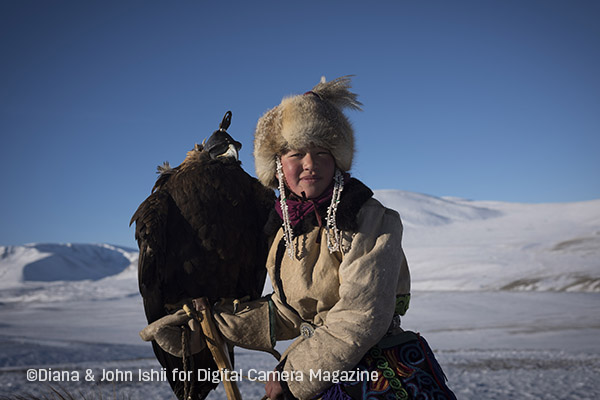 Our goal was to find and captures images of the Kazakh tribe in the Northwestern part of Mongolia where the secluded Golden Eagle hunters practice their art of eagle hunting. With the excellent and confident Mongolian guide Ulziisaikhan, we had everything arranged to capture some of the rarest forms of hunting in the world. With all our camera gear in hand, we headed out to the airport for our long 3-hour internal flight from Ulaanbaatar to Bayan-Olgii in the Northwestern Mongolia home of the Kazakh tribe. Our destination was a 120-kilometre drive through one of the harshest lands on earth. Looking like the landscape of Mars, with late autumn temperatures dipping down to -17C, it was one of the worst environments to take our Leica gear.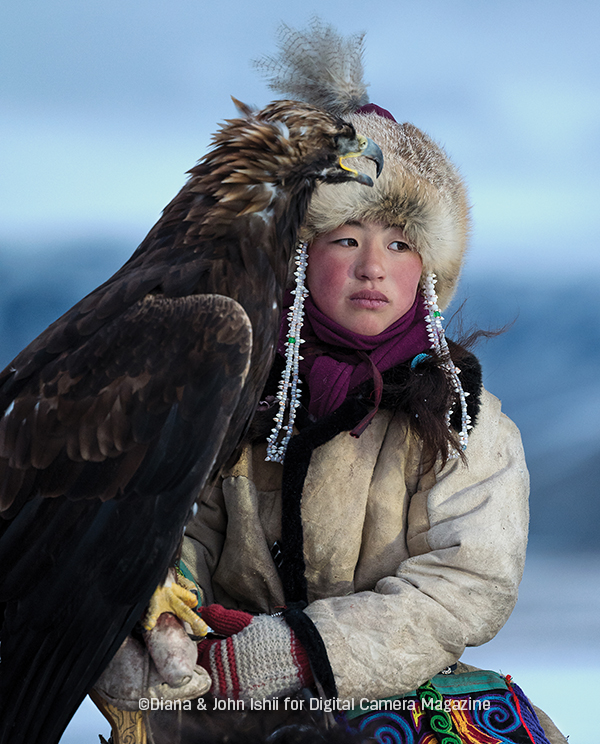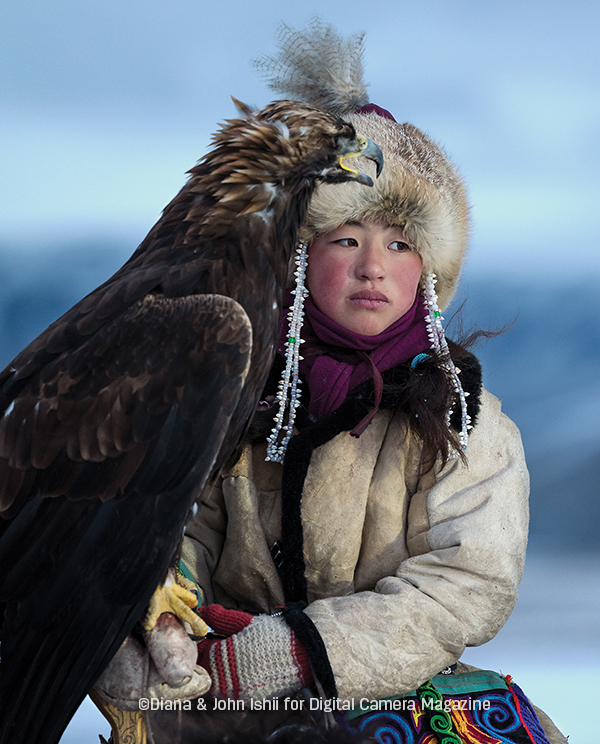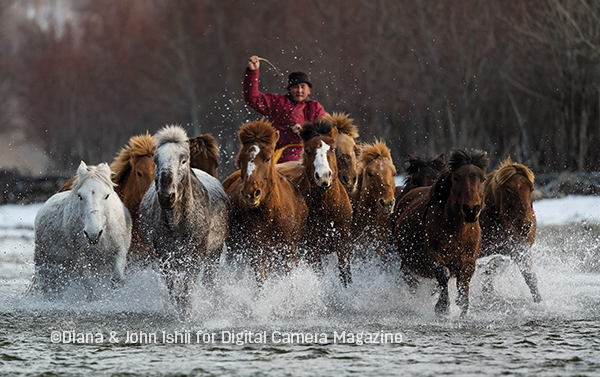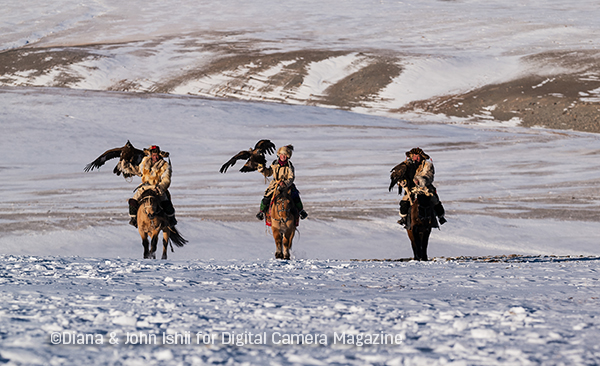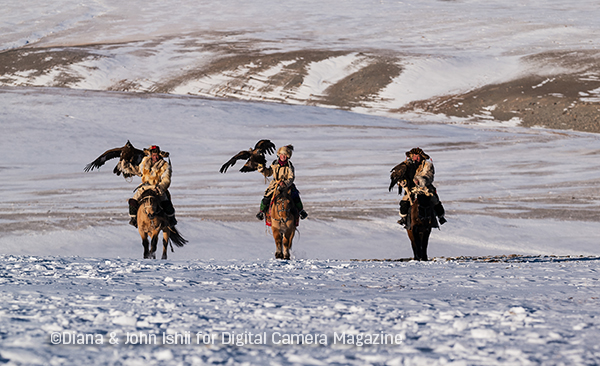 But we had to take the chance to see how our Leica camera gear would weather in such extreme conditions. Our goal was to capture the Golden Eagle hunters of Northwestern Mongolia, the home of the Kazakhs who traditionally herd goats, yaks camels and horses. As we drove for what seemed like hours in the extreme cold in our Land Cruisers through the mountains and plains of Khar saalaa and through the small village of Tolbo, we finally made it to the Kazakh Ger camp.
Now was the time to get out the gear and make the story happen. With the extreme cold, I was very apprehensive on how our camera gear would fair in this subzero climate. When It came to shoot my M10 with the SUMMILUX-M 35mm, it was amazing, absolutely no problem. Due to the fact that the M10 is a rangefinder the battery life was very good. With no autofocus and other electronics, the M10 could handle anything I dished out. I shot over 2000 frames without a hitch.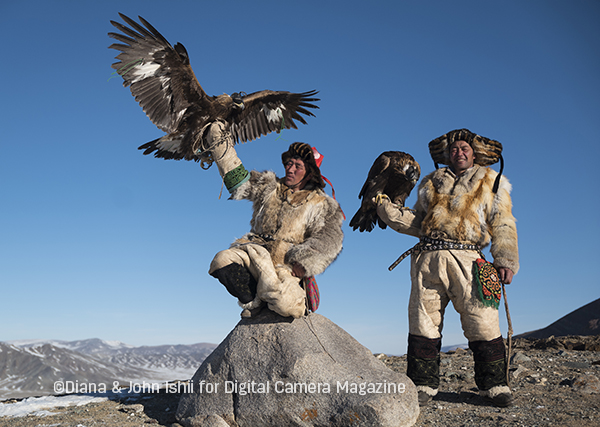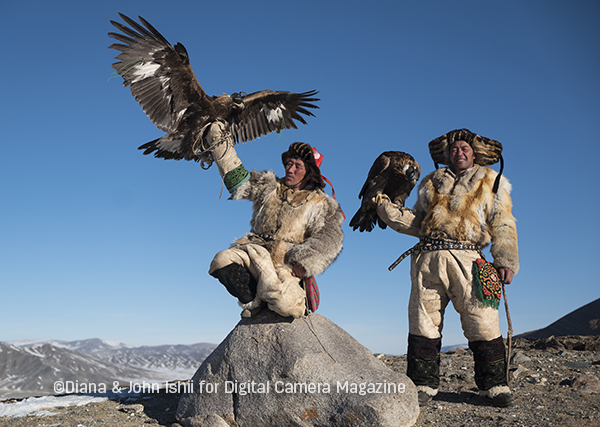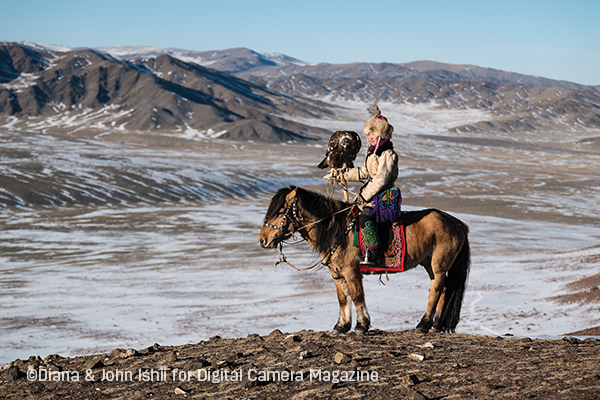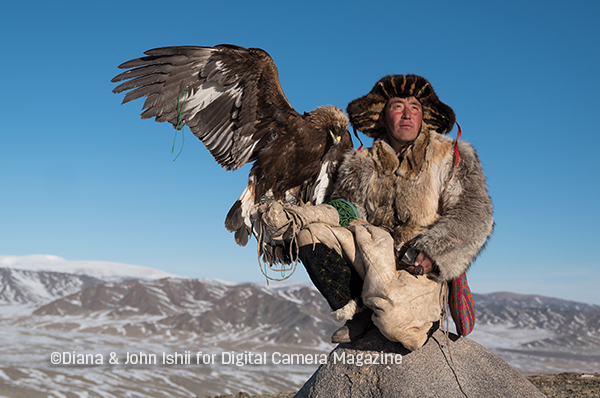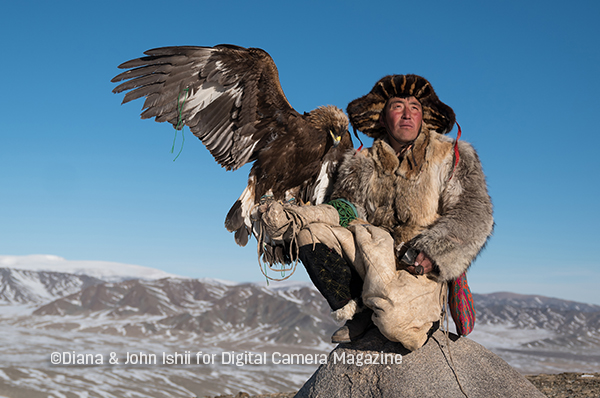 As you can see from the images our story of the Kazakh eagle hunters quickly took form, and we were able to create a compelling photo essay on the life of the eagle hunters. In particular, my wife was interested in the young 12-year-old eagle huntress Aigrim, who is now a very accomplished eagle huntress and taught by her father Khuantkhan Ulabvan. In an all-male dominated sport, eagle hunting is usually passed down from father to son.
We need a camera with high-speed frame rate and quick focusing to capture the eagle as swoops down on its target. The Leica SL was used to capture the action shots and the long zoom lens the new SL 90–280, and a very fast SL 50 f/1.4, she was able to capture the strength and the beauty of the eagle hunters and their Golden Eagles. Even in heavy snowfall, the Leica SL held its own without any issues. Due to its weather sealing and robust build quality, the SL was relentless in capturing every detail of action the eagle would do. After our 4 days with eagle hunters and we accomplished our mission I was elated that the Leica gear was able to handle the extreme weather in Mongolia and even time-lapse shots which would expose the SL to hours of -17 degrees Celsius.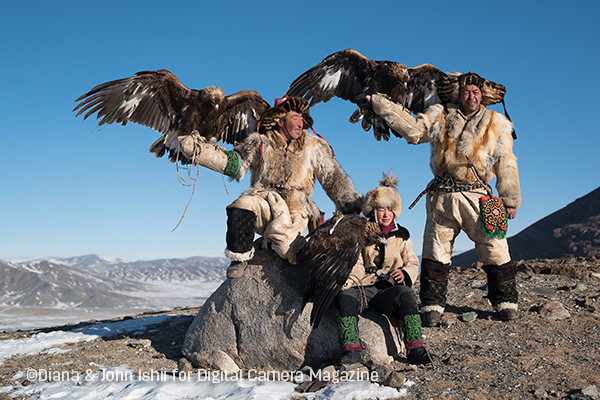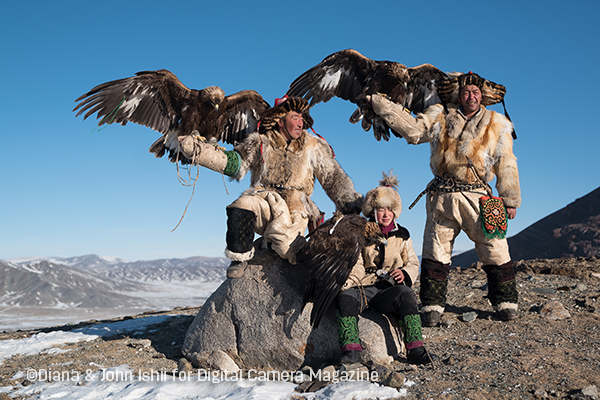 In summary Diana and I took our Leica system to the extreme beyond its specified limits and the Leica handled every bit of with flying colours. No doubt when we go back we will be using the same Leica system. We use Leica due to its colour rendition and sharpness with high fidelity. By the way, all the Leica gear belong to us and was not lent to us. I must make this perfectly clear. As you can see by our images the proof is in the pudding with no post-processing except for levels adjustment.
What's in their bags?
For Diana Ishii, she carries a Leica SL body a SUMMILUX-SL 50 f/1.4 ASPH., a VARIO-ELMARIT-SL 24–90 f/2.8–4 ASPH., and APO VARIO-ELMARIT-SL 90–280 and 7 batteries.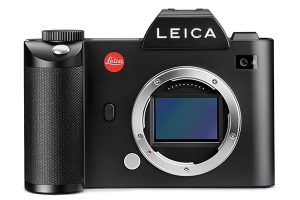 As for John, he opted to carry the new Leica M10 paired with a LEICA SUMMILUX-M 35mm f/1.4 ASPH. and the ultimate LEICA NOCTILUX-M 50mm f/0.95 ASPH. for super low light photography."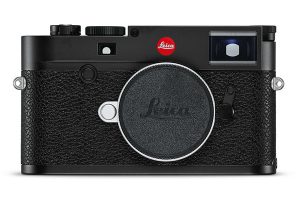 Follow Diana Ishii at www.facebook.com/diana.ishii.5 and John Ishii www.facebook.com/john.ishii.5