Acer Malaysia is starting the countdown to the end of 2018 early, with a slew of launches and activities. It unleashed new products, expanding the Predator and Nitro portfolios with 4K Predator XB273K and Acer Nitro XV273K gaming monitors respectively.
The Predator XB273K can overclock to a lighting-fast 144Hz refresh rate, has 4ms response time and NVIDIA® G-sync technology, with no compromises on gaming performances, colour and speed. Designed for outstanding casual gameplay at affordable prices, the Acer Nitro XV273K monitor with AMD®Radeon FreeSyncTM satisfies gamers' need for high resolution gaming with Ultra High Density (UHD) and rapid 120/144Hz refresh rate plus fast Visual Response Boost (VRB) of 1 ms.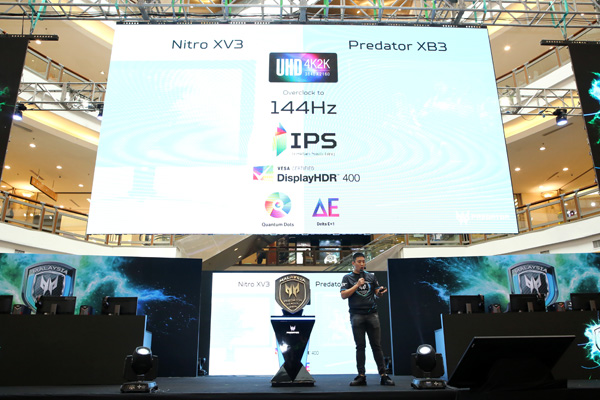 Acer Sales & Services Sdn Bhd, General Manager of Products, Sales & Marketing, Chan Weng Hong said, "Our battle-tested Predator gaming monitors have proven to be highly popular and a top choice of tournaments at both international and local gaming championships for their performance and reliability. Acer Malaysia keeps abreast of developments to understand gamers' needs and is consistently pushing the boundaries of technologies to bring gamers to the next level of game immersion. At the same time, we also cater for the casual players by harnessing our experience and technology into our Nitro series to make premium gaming experiences more accessible to more users."
Predator XB273K Gaming Monitor
Designed for an incredible gaming experience for gamers, the Predator XB273K gaming monitor achieves gaming dreams in 4K/2K Ultra High Definition (UHD) resolution (3840 x 2160). It features 4ms response time, and NVIDIA® G-sync that matches an overclockable to 144Hz refresh rate to eliminate screen tearing and minimize stuttering, resulting in buttery-smooth gameplay to offer an excellent ingame experience.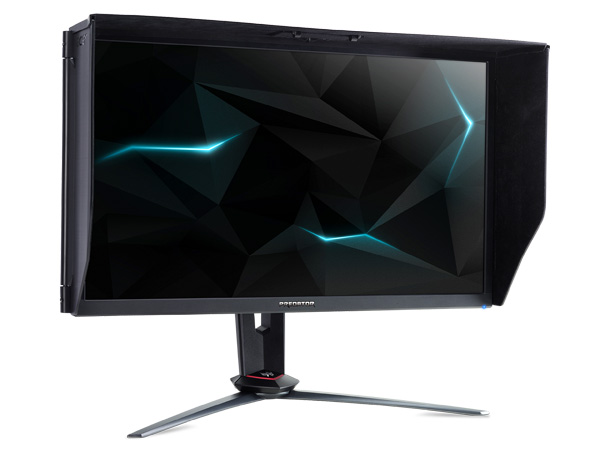 The Predator XB273K gaming monitor comes with IPS display that provides a wide colour gamut covering 90% of the DCI-P3 colour space for vibrant colours that pop out and deeper blacks. To enhance colour vibrancy, Quantum Dot technology and VESA DisplayHDRTM 400 certification ensure better contrast and colour accuracy for gamers to enjoy AAA titles as they were meant to be.
Outfitted with Predator GameView, this unique monitor can be tweaked and saved in three custom modes for gamers to easily switch between while gaming. In addition to Standard, ECO, Graphic and Movie modes, there are three special game modes of Action, Racing and Sports, which can be conveniently accessed through a hotkey or On-Screen Display (OSD) menu. Gamers can also define their own custom profile and program each mode according to their preferences. Dark Boost technology allows sharper view of fine details in darker environments to help gamers get the jump on opponents and perfect the shot over special gaming features like aim-points.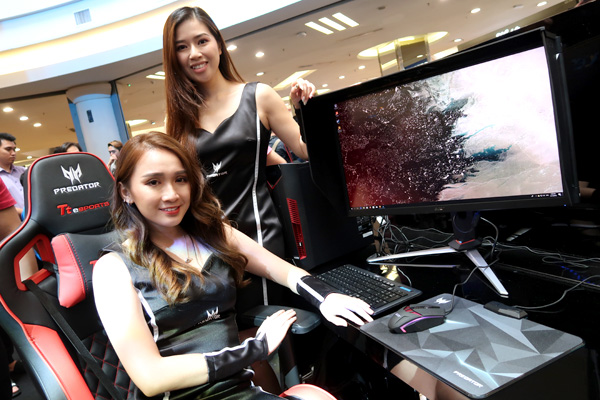 The excellent 178-degree viewing angle provides maximum viewability, keeping the games clear from any position. The monitor's shield hood lessens distractions during periods of concentration and it features the Acer ErgoStand with tilt, swivel and height adjustment for ideal viewing position. With Flicker-less, BlueLightShield, Low-Dimming and ComfyView technologies, the Predator XB273K gaming monitor protects gamers from eye-strain as they stay in the fight for hours.
Priced at RM4,599, the Predator XB273K gaming monitor will be available in mid December 2018 at all Acer Official Online Stores and authorized resellers nationwide.
Acer Nitro XV273K Monitor
The 27-inch Acer Nitro XV273K monitor delivers true-to-life colour and 4K/2K UHD resolution for a totally immersive gaming experience, offering casual gamers outstanding gameplay view at affordable prices.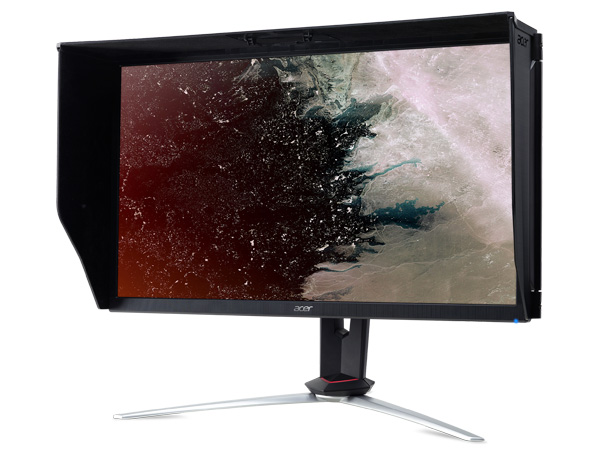 Boasting AMD®Radeon FreeSyncTM technology, the monitor's frames are synced with the graphic card's frames to eliminate screen tearing and minimize lag and latency. Integrated Visual Response Boost (VRB) decreases blur in fast-moving images to achieve the effect of a 1ms MPRT (Moving Picture Response Time) for clear and blur-free visuals. It can also overclock up to 144Hz refresh rate to give gamers an excellent in-game experience.
The Acer Nitro XV273K monitor also features VESA DisplayHDR 400 certification for better contrast and colour accuracy. The built-in Black Boost technology enables gamers to select from 11 levels of dark level adjustments to optimize visual advantage and clearly spot enemies.
Extended viewing time during long periods of gaming is also comfortable thanks to Acer VisionCare™ with Flickerless, BlueLightShield, ComfyView and low-dimming technologies. Equipped with a VESA mount, the monitors can be hung on a wall to free up desk space, leaving more room for gaming controllers, mice and more. In addition, a ZeroFrame design maximizes viewing area and supports near seamless multi-monitor setups.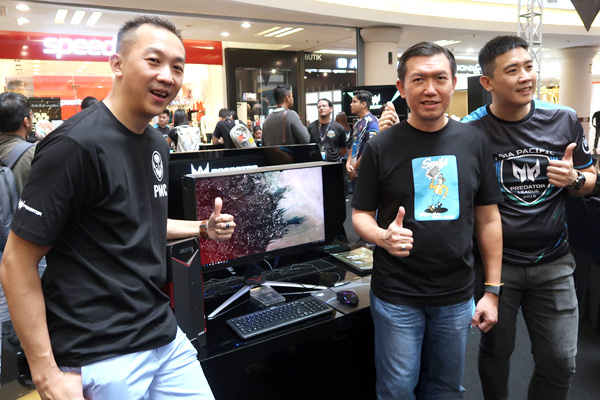 Priced at RM2,999, the Acer Nitro XV273K monitor will be available in mid November 2018 at all Acer Official Online Stores and authorized resellers nationwide.
For more information, please visit Acer Malaysia Facebook page or call Acer's Product Infoline at 1800-88-1288 (9am – 6pm, Mondays to Fridays).