3M Malaysia presents Innovative Solutions at KLIMS 2018
3M Malaysia, the global science company exhibited its line of cutting-edge automotive solutions at the Kuala Lumpur International Motor Show 2018 (KLIMS 18). Products on display included its 3M Scotchshield™ Crystalline Security AutoFilm and three newly launched colors for the 3M™ Auto Wrap Film Series 1080.  Additionally, 3M Malaysia revealed its concept Auto Wrap reflective film, 3M™ Scotchlite™ Print Wrap Film to car enthusiasts.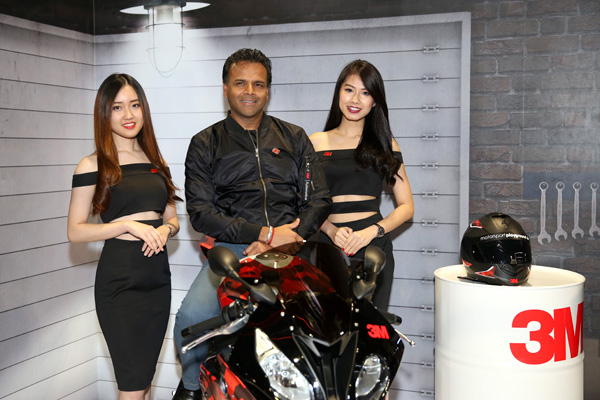 "We are pleased to be present again at Kuala Lumpur International Motor Show, and to share our latest products that not only redefines safety and aesthetics for the automotive industry, but also educates Malaysians on the importance of choosing the right autofilm and car wrap. At 3M Malaysia, we consistently strive to remain at the forefront of automotive science and innovation, which is closely aligned with the KLIMS 18 theme of 'Beyond Mobility' and steering the local automotive industry towards the future," said Parameswaran Nair, Managing Director of 3M Malaysia.
Solar protection and safety
In Malaysia we enjoy sunny days all year round, but this comes with the risk of skin cancer with prolonged exposure to the sun. When the sun is strong, it is sensible to protect your skin from the damaging rays. Did you know that UV exposure is cumulative?  Research has proven that skin exposed to sun shining through window glass, can over time lead to significant skin damage.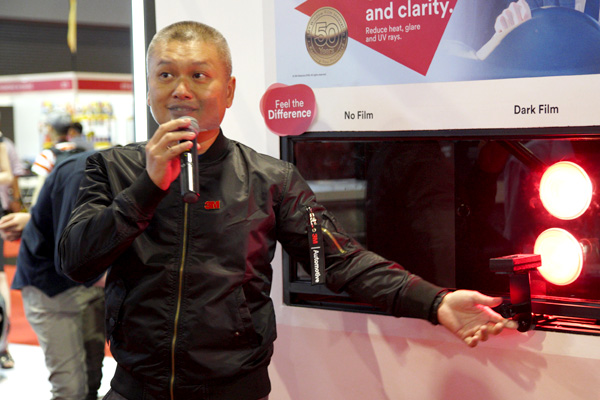 To counter this, the 3M™ Crystalline AutoFilm series offers sun protection by blocking up to 99.9% of harmful UV rays to provide a total SPF of over 1,000. This is made possible by 3M's proprietary, multilayer optical film that combines over 200 layers of nano-technology in a film that is thinner than a Post-it® Note. This unique technology is the reason a clear film can reject more heat than many darker films.  The Crystalline Series also improves your in-car comfort by rejecting up to 97% of the sun's IR rays and rejects up to 60% of the heat coming through your windows.
* Performance data generated using applicable industry test methods and standards. Infrared rejection measured on film only from 900nm to 1000nm.
Additionally, with snatch thefts rampant throughout the country, it's important that your autofilm also provides the peace of security. The 3M™ Scotchshield Crystalline Series has a protective barrier that takes more time and effort to penetrate, by helping to hold glass fragments in place when the glass is shattered. This can cause an anxious thief to abandon his target or avoid cars with security tinting all together, and car users are assured with personal and property security.
With so many types of auto film in the market at such vast price points, how does one decide and choose on what is most suitable? Metalized films block radio frequencies which are used in mobile phones, GPS and autogate systems. There is also a high risk of corrosion which will cause discoloration over time. Dyed films might be cost effective, but consumers then compromise on heat rejection. At KLIMS 2018 you'll be able to experience demonstrations on 3M AutoFilm to help you choose the right autofilm. These demos will cover various topics such as UV and infrared rejection, security, non-metallised film and heat rejection, ensuring that you'll pick the right film to suit your car and your needs.
3M Auto Car Wrap – Distinctive, Innovative and Trusted
While car wrapping has become a rising trend in the country, 3M Malaysia has been a leader in innovation from the very beginning. The latest array of colours under its 3M™ Wrap Film Series 1080 offers an unparalleled combination of shades and finishes to create truly unique and innovative designs. The new colours include Gloss Flip Ghost Pearl, Satin Flip Psychedelic and Shadow Military Green.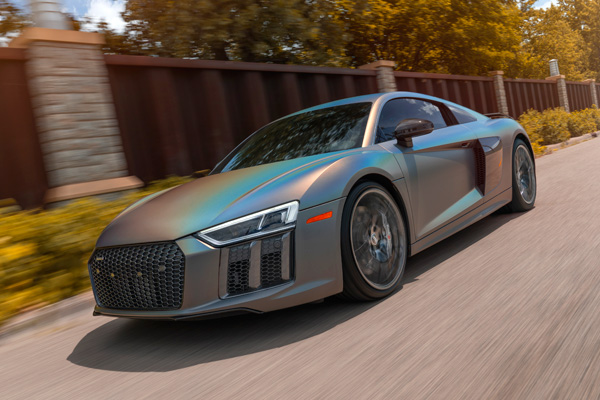 Car enthusiasts visiting the booth also enjoyed a live demonstration of the car wrap that used the Satin Flip Psychedelic on a sedan. The demonstration also educated visitors on the ease and advantages of the 3M auto car wrap – from pressure-activated adhesives for easy sliding, tacking, snap up and repositioning, invisible air release channels for fast, easy and bubble – free installations and the ease of removal with heat or chemicals. There are many low-grade auto wrap brands out in the market due to the increase in demand. However, these auto wraps can sometimes damage car paint because of the type of adhesive used. That's why 3M Malaysia's booth at KLIMS also showcased the effects of using these type of auto wraps as part of their education effort to car enthusiasts.
"The science behind the 3M auto car wrap provides superior performance, offering ease of use to graphics installers and leading to outstanding results. This suits car owners that want to be daringly different. Furthermore, with our 3M Auto Wrap, you're investing in the 3M brand promise of quality, reliability, service and warranty," adds Parameswaran.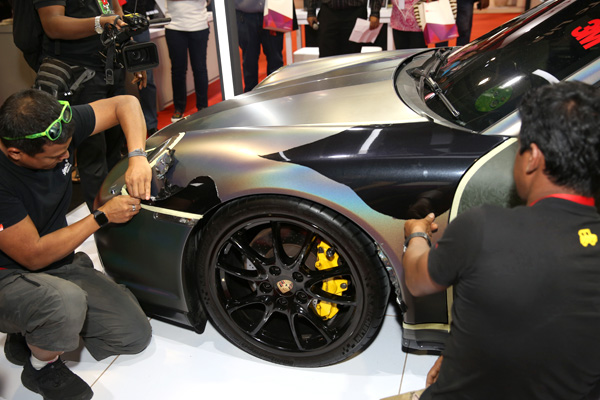 A New Standard of Wrappable Reflective – Shows by Day, Reflective by Night
KLIMS 18 was also the perfect platform for 3M Malaysia to introduce its concept wrap, the 3M™ Scotchlite™ Print Wrap Film 780mC-10R which kicks it up a notch by adding sparkle and shine to car wraps. This sets new standards as the car wrap commands attention in the day and reflects at night – a truly revolutionary take on the everyday car wrap.
The reflective car wrap works by using use glass beads or cube corners to reflect light back directly to the source. The beaded reflective films typically use a very thin layer of aluminium located behind the glass bead. This causes the light to reflect back through the glass bead, returning to the light source. Visitors were able to see the reflective car wrap brought to life through a special gif booth for them to experience the concept car wrap in action.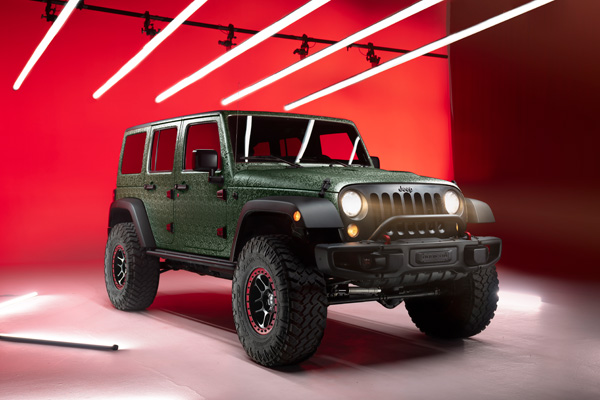 "We are truly excited to introduce this revolutionary car wrap to visitors at KLIMS 18. This reflective film boasts increased conformability and heat recovery along with wide angle visibility to ensure the final product shines day or night. With almost 100 years of automotive industry experience, we consistently push the boundaries of how consumers use automotive products, and we look forward to what can be achieved in the years to come." added Parameswaran.
There will be exciting discounts and promotions for 3M products up for grabs such as the 'Guess and Win' competition where visitors stand a chance to win an exclusive 3M™ Vehicle Air Purifier Plus. There will also be free phone racing stripes to be given away using the newly launched Gloss Flip Ghost Pearl 3M Auto Wrap and lots of goodies to be won! Visitors can also develop their own GIF with the latest 3M concept reflective Auto Wrap. With every purchase of 3M car wrap or car tinting package (minimum booking fee of RM500), customers will be able to enter a lucky draw contest. The prize will be a full transformation of the winner's car with full 3M™ Auto Wrap + 3M™ Auto Film + 3M™ Nomad Car Mat + 3M™ Paint Protection Film for the car's headlights!