Samsung brings #DoWhatYouCant Spirit to the Youth Olympic Games Buenos Aires 2018
Samsung Electronics Co., Ltd., Worldwide Olympic Partner in the Wireless Communications and Computing Equipment category, is continuing its commitment to the Olympic Movement, by hosting a series of activities for the Youth Olympic Games Buenos Aires 2018 that help spread the #DoWhatYouCant spirit to a young audience. During the Youth Olympic Games, athletes and fans will be able to experience Samsung's cutting-edge technology and be encouraged to capture and share lifelong memories of Buenos Aires 2018.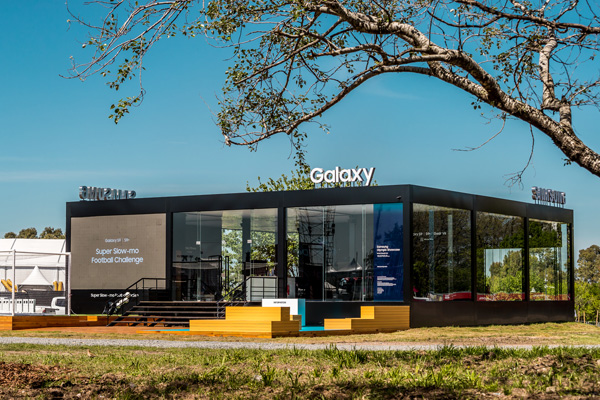 "The belief that the world holds endless possibilities begins at a young age, which makes it even more important that we support the youth of today who are pushing the limits to #DoWhatYouCant," said Younghee Lee, CMO and Executive Vice President, Samsung Electronics. "Samsung is committed to the Olympic Movement and we're looking forward to providing exciting experiences powered by our latest technology to young fans at Buenos Aires 2018."
To celebrate the Youth Olympic Games, Samsung is offering immersive and interactive visitor experiences at the Samsung Olympic Showcases, which highlight the latest wireless communications products and technologies, including Galaxy S9 and S9+, Gear IconX – paired with Galaxy S9 and S9+ and Galaxy Tab S4. For twelve days, two showcases will be open to the public in Buenos Aires – one at the Youth Olympic Park and the other at Abasto Mall–enabling everyone to participate in the Youth Olympic Games through Samsung's innovative mobile technology.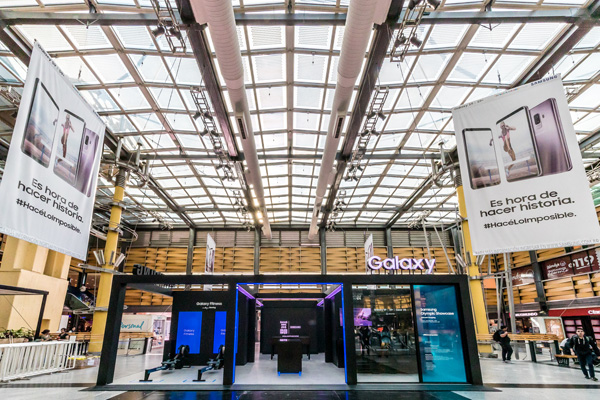 During the Youth Olympic Games, fans, athletes and visitors of the Samsung Olympic Showcases will be able to interact with Samsung's latest technology and establish meaningful connections through a variety of activities, including:
Experiential Activations: Fans and consumers will be exposed to comprehensive and accessible experiences powered by Samsung technology such as the Interactive Table, My Emoji Gallery, Super Slow-mo Football Challenge, and Galaxy Fitness.
Immersive VR Experience: Unique 4D VR offerings powered by Galaxy S9 and S9+ will be available where fans can step outside their comfort zones with exhilarating Kayaking, Rowing, and Winter Ride experiences.
Mobile Products and Accessories Experiences: The Samsung Olympic Showcases will provide opportunities to test out Samsung products including the Galaxy S9 and S9+, Gear IconX – paired with Galaxy S9 and S9+, and Galaxy Tab S4.
At the Samsung Olympic Showcases, fans will also have a chance to celebrate the Olympic Spirit, and participate in the Samsung Pin promotion by completing a variety of interactive experiences, and collect up to 7 specially designed sport and culture themed pins.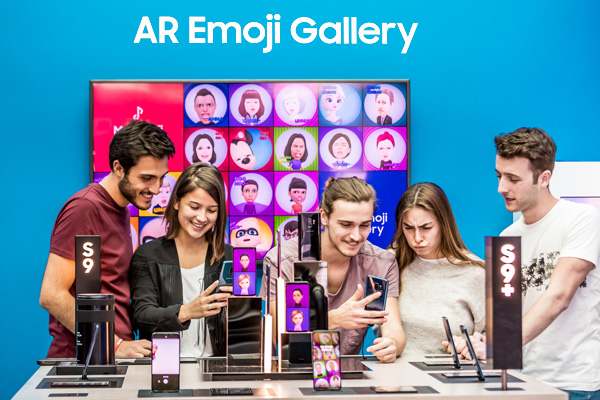 As part of its goal to spread the Olympic Spirit and to help fans participate in the biggest multisport and cultural celebration in the world, Samsung is distributing the Buenos Aires 2018 Youth Olympic Pass at designated Samsung Stores. With the Pass, the public has access to the four Youth Olympic Parks and the competition stadiums, as well as more than 1,200 cultural activities free of charge. Nearly 600,000 requests for the Pass, which comes in the form of an electronic bracelet, have already been processed.
"Samsung's many activations at the Youth Olympic Games Buenos Aires 2018 will allow all visitors to capture their unique experiences and share the Olympic Spirit around the world," said IOC President Thomas Bach. "By bringing its innovative technology to young athletes and fans from across the globe, Samsung is celebrating the power of sport."
Samsung began its Olympic Games involvement as a local sponsor of the Olympic Games Seoul 1988, and extended its commitment to the Olympic Movement as a Worldwide Olympic Partner at the Olympic Winter Games Nagano 1998. Youth Olympic Games Buenos Aires2018 will be held October 6-18, 2018 in Buenos Aires, Argentina. Photo Journalist
Gadgets, Photography, Automobile, Lifestyle
buenos airescommunicationequipmentolympicSamsungshowcasetechnologywirelessyouth olympic park