LEVEL UP KL 2018 empowers Developers to explore New Technology in Games
The Southeast Asian games industry remains one of the hottest and fastest growing sectors, and the landscape continues to change with each new technology. Anchored on the theme "Beyond Entertainment", LEVEL UP KL 2018 Conference returns to Kuala Lumpur this week, promising a dynamic conversation on expending the video game industry beyond revolutionising entertainment, playing a role in driving efficiency, innovation and disrupting other sectors of the economy.
LEVEL UP KL is an annual Southeast Asia games industry event led by the Malaysia Digital Economy Corporation (MDEC) to drive the growth of the games industry in Malaysia and the region. As part of a larger five-day event, the two-day conference is being held on 30th and 31st October at the Connexion Conference & Event Centre in Bangsar South. Nearly one thousand local and international delegates are expected to attend the fourth iteration of LEVEL UP KL.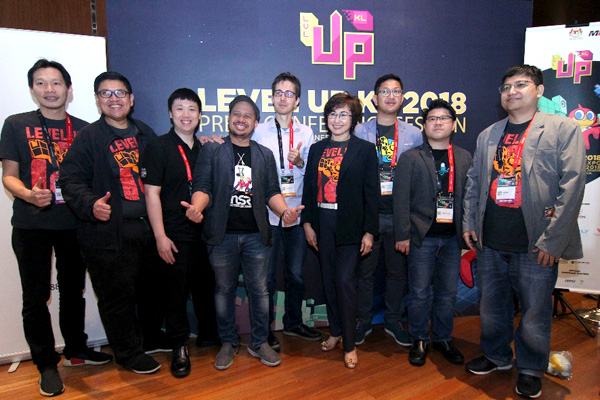 Speaking at LEVEL UP KL 2018, Datuk Yasmin Mahmood, Chief Executive Officer of MDEC said, "LEVEL UP KL serves to bring awareness and validity to the potential of the Southeast Asian gaming industry. Our sights have remained clear on driving this robust and dynamic industry, and we believe it is the time for the industry to revolutionise our games approach beyond pure entertainment."
Commenting on the event, Yang Berhormat Gobind Singh Deo, Minister of Communications and Multimedia said, "Malaysia is ready to embrace the new digital era known globally as Industry 4.0, and games development is part of that larger digital ecosystem. I am confident that MDEC, through its LEVEL UP KL initiative, is on the right path to drive the Southeast Asian game business forward as an integral part of the global game industry."
Empowering the push for innovation in games development
As a platform for the industry to share knowledge and drive meaningful conversations that could translate into future collaborations, the conference has become the go-to platform for studios to showcase their latest projects, market capabilities and attract new business opportunities.
Among the outstanding industry announcement today is the memorandum of understanding (MoU) signed between MDEC and iCandy Interactive Limited, one of the world's leading digital entertainment company. The MoU details iCandy's role in promoting the adoption of blockchain technology in game-making here and providing funding to promising Malaysian-based game studios to develop blockchain games. The company recently launched the pre-sale for its upcoming blockchain-game, 'CryptantCrab' – a made-in-Malaysia collectible game that runs on the Ethereum blockchain.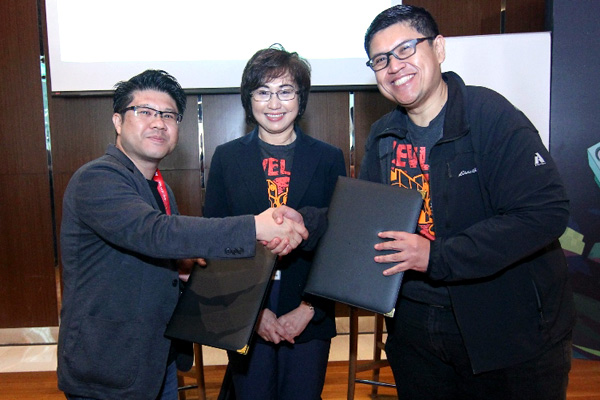 To further demonstrate Malaysia's game-making capabilities, several local studios took to stage to announce their latest intellectual properties (IPs) that are set to rile up the international gaming community. Among the titles announced are; 'No Straight Roads' by Metronomik Studio, 'Eximius: Seize the Frontline' by Ammobox Studios, 'Bake & Switch' by Streamline Games, and 'Datum Tap' by NightMorning Studios.
Yang Berhormat Syed Saddiq Syed Abdul Rahman, Minister of Youth and Sports, commended these announcements as being in line with the ministry's push to develop a vibrant gaming culture locally, "I am pleased that the ministry's sentiment towards gaming is being shared by the industry and developers community. Hearing about the new games being announced today, I am confident we have what it takes to be the best in Asia and hopefully, we will see our Malaysian-made games being played competitively at major gaming tournaments here."
Platform for Game Studios and IPs to Find Stable Footing
The event which continues to grow each year is known for its inclusive and collaborative nature, and has seen several studios made successful debut over the years. This includes indie games studio Kaigan Game who attracted the industry's attention with its mobile game 'Sara Is Missing' and 'SIMULACRA', and Magnus Games who went on to sign a worldwide publishing agreement for its 'Re:Legend' game with Italian game publisher and distributor Digital Bros S.p.A., through its subsidiary 505 Games S.p.A..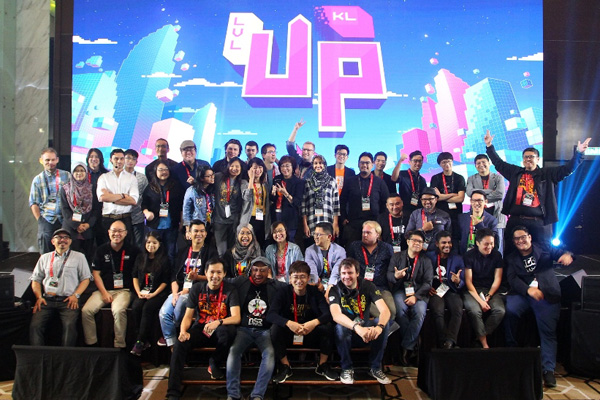 Continuing last year's tradition, the SEA Game Awards 2018 will see 40 outstanding finalists from 105 game submissions compete in ten award categories including Best Visual, Best Game Design, Best Storytelling, Best Innovation, and more. The award ceremony will take place on 31 October 2018 to mark the end of LEVEL UP KL 2018.
For more information about LEVEL UP KL 2018, please visit levelupkl.com. Photo Journalist
Gadgets, Photography, Automobile, Lifestyle
communityconferencedevelopmentgamegaminglevel upmdecsea awardsvideo game