KLIMS'18 hypes up with Advertising & Promotion Mileage and launch Car Prizes for visitors
The Malaysian Automotive Association (MAA), organiser of the Kuala Lumpur International Motor Show 2018 (KLIMS'18) launched an extensive advertising and promotion campaign and announced the grand lucky draw prizes for visitors in a ceremony officiated by YB Datuk Mohamaddin bin Ketapi, Minister of Tourism, Arts and Culture Malaysia.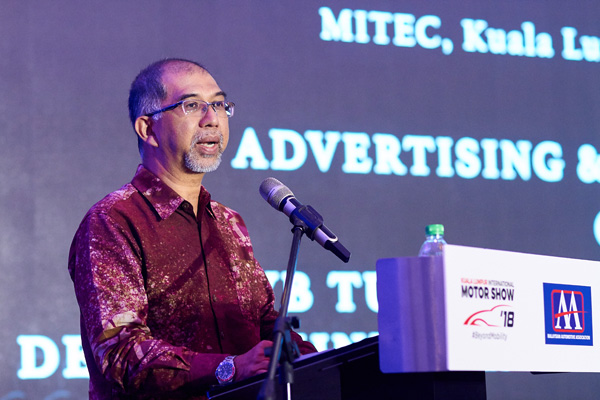 KLIMS'18 has been identified as one of the events in the Malaysia's Tourism calendar of events and festivals 2018 for the motoring extravaganza. The extensive advertising and promotion campaign for KLIMS'18 is set to generate hype to the motor show through print, digital, broadcast and outdoor channels with an estimated RM7 millions of media exposure.
The KLIMS'18 Visitors' Lucky Draw grand prizes which was unveiled are three cars from the top marques in Malaysia – Toyota, Honda and Perodua. Visitors to KLIMS'18 will get a chance to drive home a Toyota C-HR, a Honda City and a Perodua Myvi. Every visitor entrance ticket purchased will stand a chance to win these exciting new cars.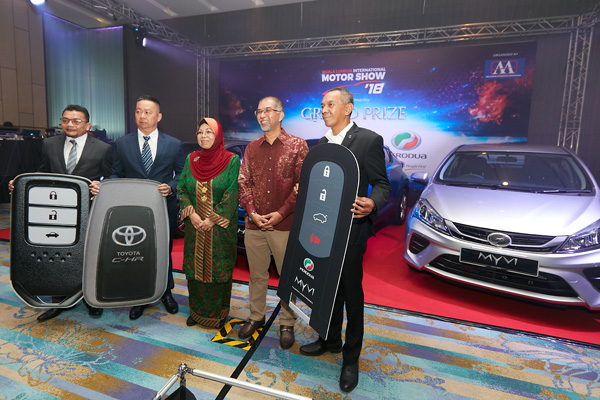 Datuk Aishah Ahmad, President of MAA said "After a five-year hiatus since the previous KLIMS, the automotive industry players are ready to bring Malaysia's iconic motor show back with exciting exhibits and attractions to capture the attention of motoring enthusiasts and the public. KLIMS'18 is the country's launch pad for new passenger car models, bikes and commercial vehicles. A number of Concept cars are making their way to the show. Innovative automotive products will also be introduced to visitors at KLIMS'18."
Datuk Aishah Ahmad added that "Visitors to KLIMS'18 will experience an overhauled KLIMS from its predecessors. There are new attractions such as vehicles developed and imagined by students from our country's universities, displays of exotic vehicles, the longest limousine in Malaysia and fancy customised art on bikes and vehicles. The new venue for KLIMS'18 at MITEC will also give visitors an interesting visiting experience."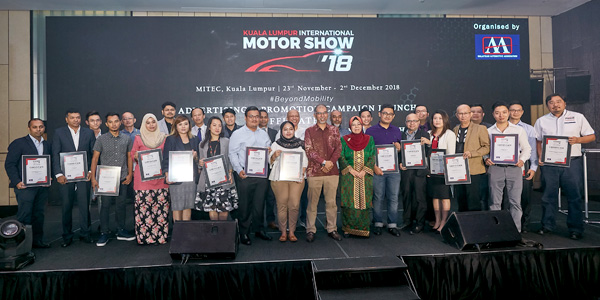 KLIMS'18 entrance tickets are now available for online purchases at AirAsia Red Tix with attractive promotions. Each online purchase of KLIMS'18 entrance ticket is entitled to one entry of fortnightly draws to win AirAsia return flights to Bangkok, Hong Kong, Bali, Taipei, Jakarta and Shanghai. In addition, every online purchase of KLIMS'18 entrance ticket is entitled to the grand draw of AirAsia return flight to Tokyo.
KLIMS'18 entrance fees are RM20 for adults on weekdays and RM25 on weekends; RM5 for students and children 12 years and below on weekdays and weekends. There is also a family package of RM40 on weekdays and RM50 on weekends for a family with up to 5 children aged 12 and below.
KLIMS'18 will be held from 23 November to 2 December at the Malaysia International Trade and Exhibition Centre (MITEC) with the theme "Beyond Mobility". The opening hours are 11am to 10pm on weekdays and 10am to 10pm on weekends. Follow KLIMS'18 Facebook page to win monthly giveaways and tickets.
For more information on KLIMS'18, please visit www.klims.com.my or contact Trade-Link Exhibition Services Sdn Bhd at Tel: +603-7842 9863 or E-mail info@trade-link-group.com.
Kuala Lumpur International Motor Show 2018 Information
Organiser                   : Malaysian Automotive Association
Show Manager          : Trade-Link Exhibition Services Sdn Bhd
Exhibition Dates       : 23 November – 02 December 2018
Venue                          : Malaysia International Trade & Exhibition Centre
Website                       : www.klims.com.my
Social Media              : Facebook, Instagram, Twitter
Hashtags                    : #KLIMS2018 #BeyondMobility Photo Journalist
Gadgets, Photography, Automobile, Lifestyle
a&pautoshowcampaigncar showcarsexhibitionexpoklimsmotorshowpromotionshowcase