Fujifilm Malaysia releases X-T3 Mirrorless Digital Camera
FUJIFILM (Malaysia) Sdn Bhd today released the FUJIFILM X-T3, the latest model in the X Series of mirrorless digital cameras, which is renowned for its unique colour reproduction technology to deliver outstanding image quality in both stills and video.
The X Series began with the release of X100 2011 and the X-Prol, released in 2012, became the first model to feature the X-Trans CMOS sensor, which uses a unique colour filter array based on FUJIFILM's extensive photographic expertise to achieve exceptional image-resolving performance and control of false colours at the same time, as well as the EXR Professor Pro image processing engine compatible with the sensor.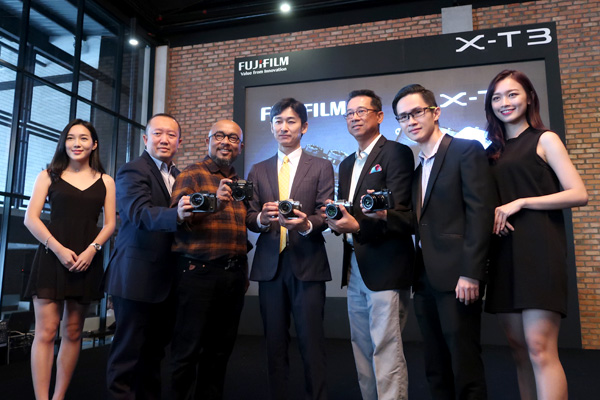 "For seven years, the X Series and its sensor – image processing engine combination have continued to evolve, with the company unveiling "X-Trans CMOS II" / "EXR Processor Pro II" in the X-T1, released in 2014, and "X-Trans CMOS III" / "X-Processor Pro" in the X-Pro2 and X-T2, released in 2016. The three generations of evolution have constantly advanced the X Series' image quality and mobility," said Fumiaki Sato, Managing Director of Fujifilm (Malaysia) Sdn Bhd.
The latest model, X-T3, features the new X-Trans CMOS 4 sensor and X-Processor 4 image processing engine, ushering in a new, fourth generation of the X Series.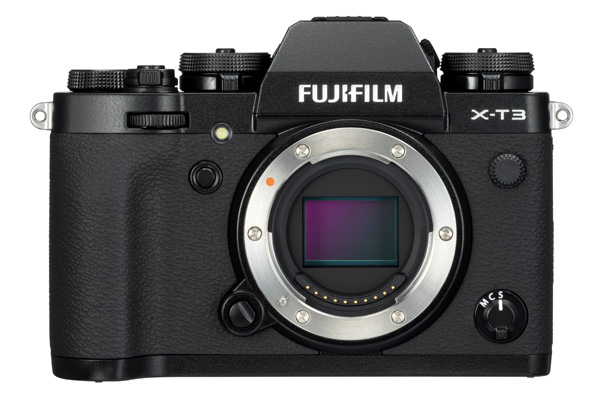 The X-Trans CMOS 4 is the back-illuminated APS-C sensor with more than four times the number of phase detection pixels than current models, distributed across the surface. It boasts a high S/N ratio and the lowest sensitivity of ISO160 despite its 26MP resolution. The low-light autofocus limit has also been extended to -3EV, enabling accurate AF even in low light conditions, e.g. scene lit only with candlelight.
The X Processor 4 has four CPU units to achieve image processing speed about three times faster than that of current models.  "Not only boosting AF accuracy and speed substantially, the engine is the world's first to deliver 4K/60P 10bit output, meeting the needs of professional videographers, in a mirrorless camera equipped with a sensor in the APS-C size or larger.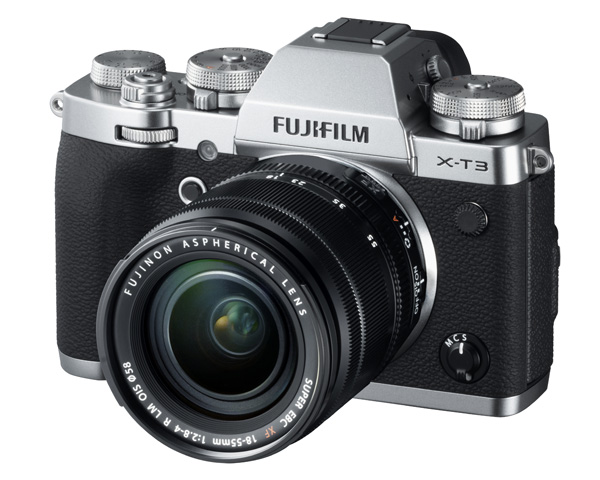 "It is also capable of instantaneously handling complex image processing tasks such as FUJIFILM's unique "Colour Chrome Effect" and "Monochrome Adjustment" function, achieving Warm Black / Cool Black tone in digital, which is adopted as one of the way of expression for monochrome print in silver halide film," added Sato.
The X-T3 takes full advantage of the capability of these fourth-generation devices to enjoy significant performance improvement, including:
Higher image quality: Highest level of 26.1MP resolution in APS-C size sensor. Also, it achieves keeps as low level of noise as current models even increasing the number of pixels.
Dramatically improved AF performance: 1.5 times faster processing speed than current models to deliver faster and more accurate AF, and substantially enhanced performance in face / eye detection AF thanks to 2.16M phase detection pixels arrayed at entire frame.
Significant improvement in tracking performance of fast-moving subject: Delivering blackout-free continuous shooting of up to 30 fps while using smooth Live View of 60fps to check your subject.
Video performance for professionals: Supporting 4K/60P 4:2:0 10bit internal SD card recording as well as 4K/60P 4:2:2 10bit HDMI output, which can be filmed at the same time. Also, featuring the video-specialised Film Simulation mode "ETERNA," popular with the X-H1.