DALI unleash the DALI KATCH in New Colours
Danish high-end loudspeaker specialist launches their award-winning compact Bluetooth portable speaker in two new striking colours, Jet Black and Grape Leaf.
Setting fresh standards in portable audio, the stylish DALI KATCH is the ultimate embodiment of DALI's advanced digital technology and unique design knowhow, bringing both elements together to create a loudspeaker that delivers incredibly rich sound from a slim compact chassis.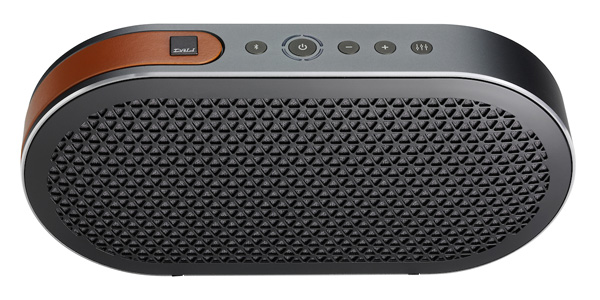 QUITE THE KATCH
Under the extruded aluminium hood sits a Class-D amplifier – capable of pumping out 2 x 25 Watts of power. It drives 2 x 21 mm soft-dome tweeters and 2 x 3.5 inch passive aluminium woofers, one pair facing front and one pair at the rear. The result is portable audio with real punch and refined sound that is perfectly balanced and pitched, even at the highest volumes.
Designed by DALI to deliver the finest possible audio experience, the DALI KATCH even features two placement profiles that run in conjunction with the front/back driver configuration; one for freestanding play and one that utilises placement on a shelf to reflect sound back from a wall. In either profile, the audio is never anything less than exceptional.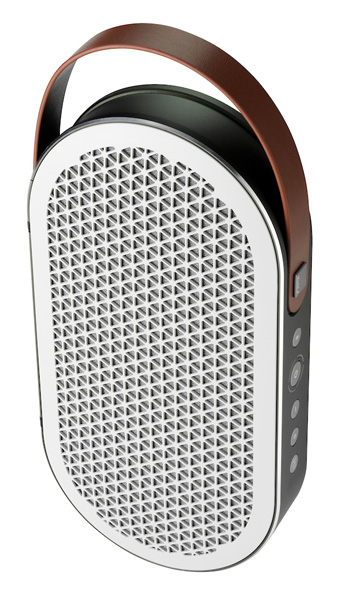 GET CONNECTED
Getting the party started with the DALI KATCH could not be easier. Bluetooth 4.0 with Apt-X gives a wireless connection within seconds, while the NFC option is even quicker. And keeping all options open, DALI has included a stereo mini-jack input, while the DALI KATCH's USB charge connector means you can drive a Chromecast Audio dongle too, integrating your DALI KATCH into your home network.
Keeping the party going is not a problem, either, thanks to the DALI KATCH's powerful 2600 mAh internal battery and power-level indicator lights. Charging to full within 2-hours with the supplied charger, the DALI KATCH then offers up to 24-hours of untethered playback.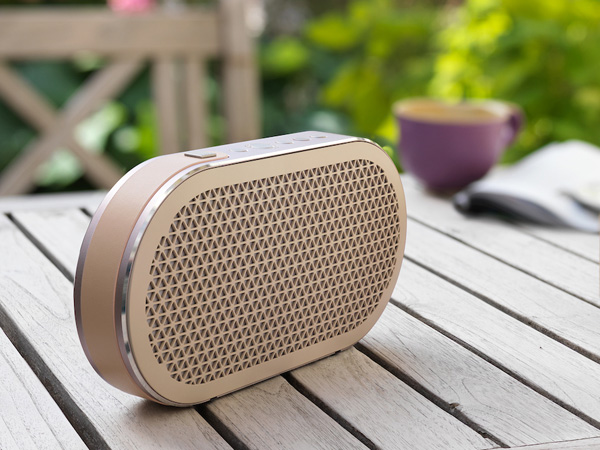 LOOKS & TALENT
Beautiful to behold, the DALI KATCH is finished in an extruded aluminium body with ABS+PC front, complete with a sliding leather strap for easy carrying, plus a travel bag to keep the KATCH protected on the move. Who said brains and brawn don't go together?
Available in three modern colour schemes, Dark Shadow, Jet Black and Grape Leaf, the DALI KATCH blends elegantly and effortlessly into any environment. Cloud Gray and Green Moss are still available for a limited time only.
Bluetooth 4.0 with Apt-X
2 x 25 W RMS Class-D amplifier
Extruded aluminium body
2 x 3.5 inch aluminium woofers
Stereo mini-jack
2 x 21 mm soft-dome tweeters
2600 mAh internal battery
USB charge output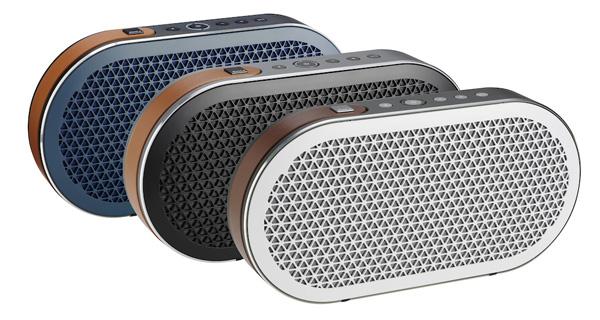 Priced at €399 the portable DALI KATCH Bluetooth speaker is available in the new colours from October 1st. For more information on the product, visit www.dali-speakers.com.
audioBluetoothdalikatchluxurymobileportablesoundspeakerstyle