Celebrities and Influencers take on VOOV's Halloween Challenge!
45 celebrities and social influencers recently gathered for VOOV Spooky Groove: Halloween Fiesta, a 2-day Halloween event which was organized by VOOV.
The event also saw the personalities spend their evening at the theme park to complete the #VOOVHalloween challenge in conjunction with Halloween day to test their courage. Guests have gone all out to dress up in their wildest, scariest and wackiest costumes in participation of the challenge.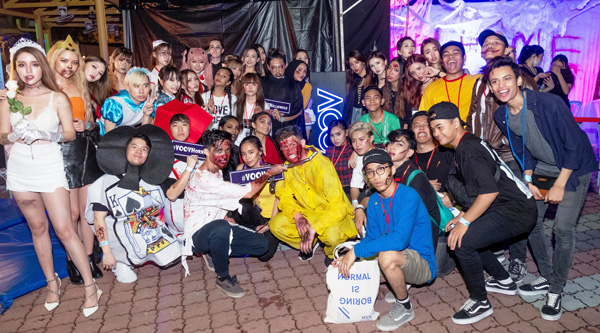 Some top names featured included Erissa Puteri Hashim, Ceria Popstar 2014 as well as Mouseketeers of Club Mickey Mouse; Muhammad Aniq Iffat, Ceria Popstar 2016; two top celebrity dance crews, the Nasty Rock Crew and Rejuvenate Dance Crew; Malaysia's Instafamous Myra Zainal and Verene Lew.
The event kick-started with the Spooky Groove Adventure where celebrities and influencers were split into teams to complete the #VOOVHalloween challenge at Sunway Lagoon Nights of Fright 6. The categories of challenges were the 'Most Spooktacular Costume' challenge, the 'Best Horrorwood Video' challenge and the 'Most Unboolievable Video' challenge. Guests were seen to be braving through the horrifying attractions with their team mates while recording their freaky experiences on the VOOV app.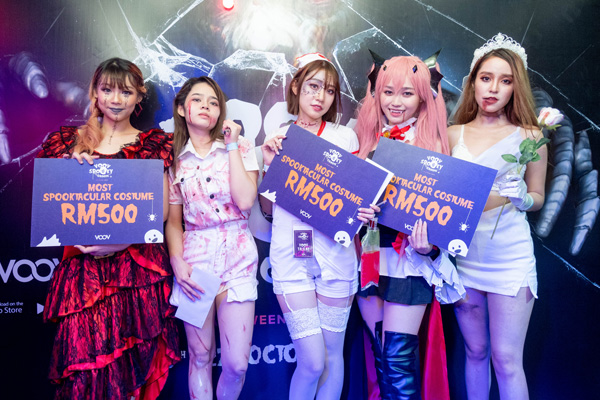 "The VOOV app allows you to be the star of your own live show, and discover, connect and engage with your favourite celebrities and friends. We had a great fun interacting with our fans on the VOOV app while getting spooked tonight," said Erissa Puteri Hashim.
"We are honoured to be part of the Halloween party hosted by VOOV. Going through the haunted attractions to complete the challenge was truly a more thrilling and exciting way to celebrate the festival!" said Kevin Ong from Rejuvenate Dance Crew.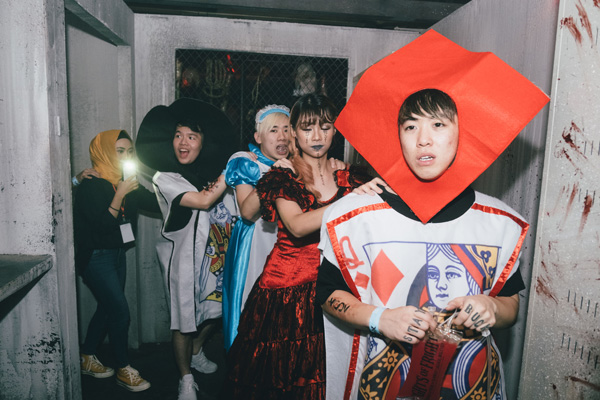 Other event highlights of the 2-day VOOV experiential zone included the zombie invaded area, free Halloween make up, fun photo booth as well as VOOV merchandise giveaway. 5 participants with the most creative and 'spooktacular' costume were selected and rewarded with cash prizes worth up to RM 2,100 during VOOV's Halloween costume contest.
For VOOV users, the #VOOVHalloween challenge is held from now until 4th November 2018 where 13 cash prizes worth RM 6,000 in total are up for grabs. Participants will have to simply share their best spooky or Halloween prank videos on the VOOV app to stand a chance.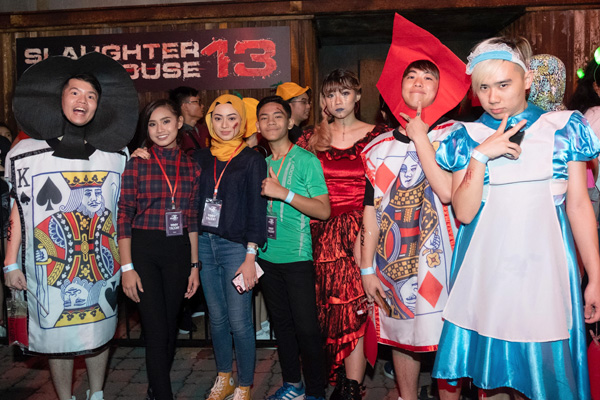 VOOV is a creative short video social app developed by Tencent. It gives users the unique opportunity to discover, connect, and interact with any other user's videos as well as live streams. VOOV is packed with cool features, gifts, and filters which create a fun and engaging experience. It has already made waves in countries such as Malaysia, Thailand, Indonesia, Hong Kong, and South Africa.
For more information, visit www.voovlive.com or connect to www.facebook.com/voovmalaysia. Photo Journalist
Gadgets, Photography, Automobile, Lifestyle
appcelebritieschallengehalloweeninfluencerslivesunwaytencentvoov