The Mobile Legends Professional League MY/SG Season 2, brought to you by eGG Network and Moonton, will crown a champion this weekend at the playoffs event happening from 19 to 21 October at Paradigm Mall, Main Concourse. 8 teams will battle it out for a share of the $64,000 USD prize pool, with the champion taking home $31,000 USD!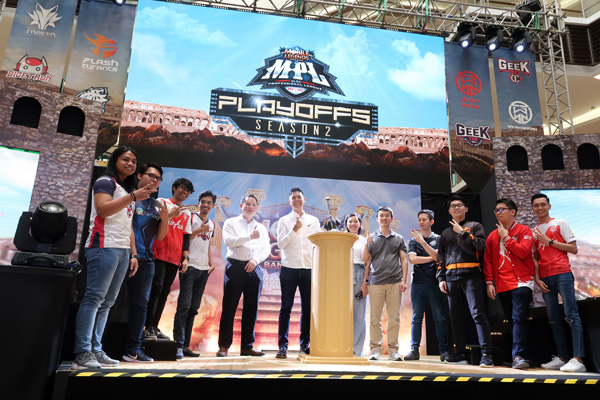 Key Highlights for MPL MY/SG S2 Playoffs
Fans will be able to watch the 8 teams compete to become Legends: Flash Tyrants, EVOS SG, AirAsia Saiyan, GF Mystic, Traitor, Bigetron SG, GF ICON, Saiyan Reborn
Come watch the playoffs live; stay for the fan activities

Battle A Legend where fans play a 1v1 Mobile Legends game against a pro for a chance to win in-game skins
Participate in lucky draws throughout the 3 days to win in-game items and Razer peripherals
Come early to the playoffs to grab exclusive merchandises for free (3D printed Mobile Legends are available in very limited quantities)
Be the first the watch the final episode of Mata Kerbau. The season finale of the mini-series by MPL MY/SG will premiere at the playoffs. Also, catch the live performance of Bei Fern, who sang the series' official soundtrack

The Grand Finals will take place on the final day of the playoffs, 21 October, from 6:30pm onwards where the 2 final teams will play a best of 5. Fans throughout the region can catch all the action live on Mobile Legend's Facebook page from 2pm onwards on Friday, and 10am onwards on Saturday and Sunday.
Casters line-up for both English and Bahasa Malaysia during the playoffs include: KBCSensei, Matthew Chan, Edwardo, Pseudo, Fatal5way, Qontra, MrCocan, Ikuto, Adam, CortX, & Karakuri
Special thanks to MPL MY/SG Season 2 sponsors – Razer, Paradigm Mall, Illegear, Fish & Co. SADES and Dominos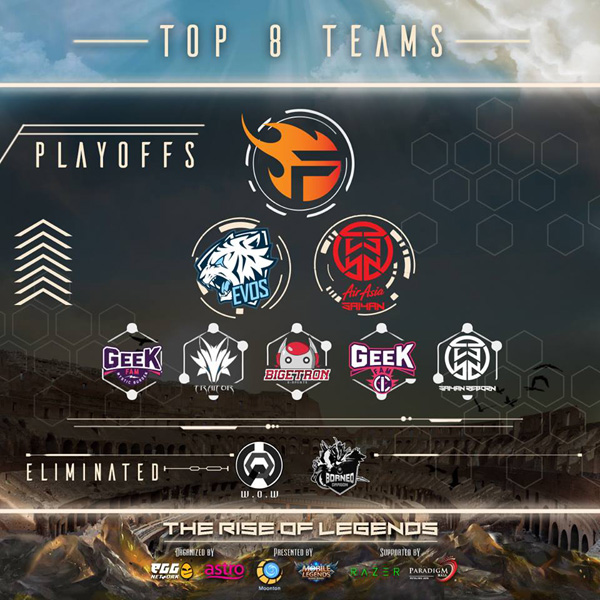 Quotes from the Spokespersons
Lee Choong Khay, Chief of Sports, Astro
"The MPL MY/SG Season 2 playoffs will be bigger, more exciting, and have the best fan activities and goodies, thanks to our sponsors. Throughout the 6 weeks of the Regular Season, we saw over 18 million total views for both our English and Bahasa Malaysia live streams on Facebook. For this playoffs, we call all Mobile Legends fans to pack the Main Concourse of Paradigm Mall this weekend to make the Season 2 playoffs truly amazing.
We're pleased to see the tremendous growth in passion for Mobile Legends since we launched MPL MY/SG. Having played in season 1, many returning teams are competing at a much higher level, bringing their game to championship-level. Their fanbase and support from sponsors have also increased. This is only possible due to our close partnership with Moonton and the sponsors to bring MPL for Mobile Legends fans in Malaysia and Singapore."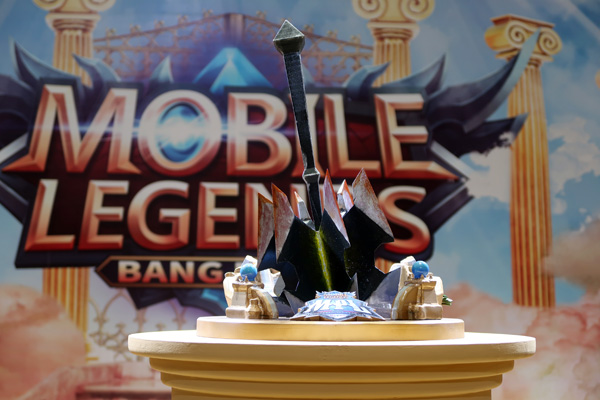 Shao Chaofan, Tournament Director, Moonton
"We would like to thank our fans and players for the continued support as we constantly find new ways to keep the game fun and action packed.
We've got some exciting news as Halloween is coming! In the Land of Dawn, we have prepared a series of exciting events for our players. Watch out for Trickster's Eve 2018 that will be available on 26th October! Mobile Legends players can enjoy the Halloween exclusive avatar border, and also a chance to win Lolita's skin – Impish Trickster. Look out for more details in the coming days.
We're also excited to announce a new challenge to the original design, an unparalleled battle experience and all-new mode for Mobile Legends called Deathbattle that will also be available for a limited time! This unique game mode allows players to play different heroes in a same match, whereby whichever team gets 30 kills will win."