Lenovo introduces the new Lenovo ThinkPad P1 and Lenovo ThinkPad P72, equipped with the latest Intel® Xeon® processor that improves workflow and maximizes productivity for the Malaysian market.
Known for its performance, reliability, and portable design, Lenovo's innovative mobile workstations have enabled efficiency for professionals of various sectors – from architects, software engineers to financial traders. The latest additions to the portfolio takes it up a notch with top-of-the-line features and specifications that suit the new generation of the mobile workforce. Whether they are working from co-working spaces or travelling to meet clients, the Lenovo ThinkPad P1 and P72 offers uncompromised productivity and durability, while remaining light enough to carry around with ease.
In addition, the latest mobile workstations with ThinkPad's iconic black design are also made to endure conditions such as accidental drops or extreme weather. The devices have undergone more than 200 quality checks to ensure safety and durability. To guard against security threats, the Lenovo ThinkPad P1 and P72 are also enhanced with security and authentication features such as the ThinkShutter camera privacy, anti-spoofing fingerprint technology and facial recognition.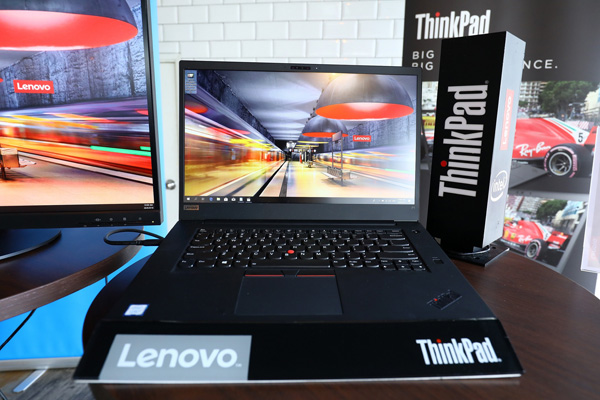 Lenovo ThinkPad P1
Thinnest, lightest and sleekest mobile workstation yet (14.2 x 9.7 x 0.7 inches; 1.7kg)
The device's performance packs a punch with the latest Intel® Xeon® processor and the cutting-edge NVIDIA® Quadro® graphics
Tested and proven to render 3D and 4K applications seamlessly certified by Independent Software Vendors (ISVs) (Learn more about ISV certification for the ThinkPad P1)
Recognized by luxury sports car manufacturer, Aston Martin as it has helped increase the team's productivity in designing their products in a fast-paced environment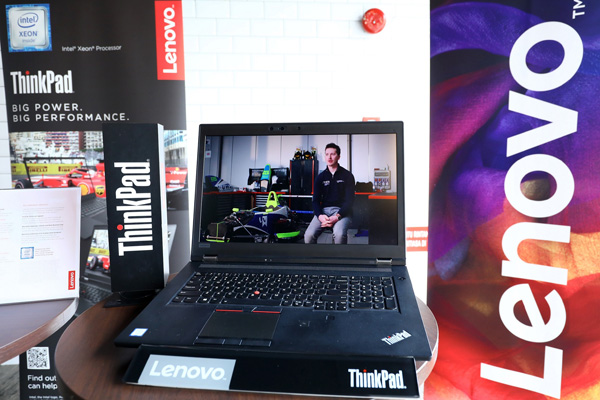 Lenovo ThinkPad P72
A true desktop replacement featuring 17-inch chassis and powered by the latest 8th Gen Intel® Xeon® and Core™ processors, and up to P5200 16GB VRAM NVIDIA® Quadro graphics to tackle the most demanding task with ease
Offers up to 6TB of storage, 128GB of memory and 16GB of Intel Optane memory to handle immense data sets that require vast amounts of computing power
Powered by Intel® Thunderbolt™ 3 technology that enables higher performance compared to any other USB-C port
Quotes
"As an organization that places customers at the core of our business, Lenovo has introduced these new products to meet the evolving needs of our consumers. According to an IDC study commissioned by Lenovo, a significant proportion of millennials are currently driving workspace transformation. This is a generation who is constantly on the move and mobility is critical for their productivity. The latest Lenovo ThinkPad P1 and P72 are great examples of our innovation, which addresses consumers' demand for devices that meet mobility requirements, while at the same time provide enterprise-grade reliability and security," said Khoo Hung Chuan, General Manager of Lenovo Malaysia.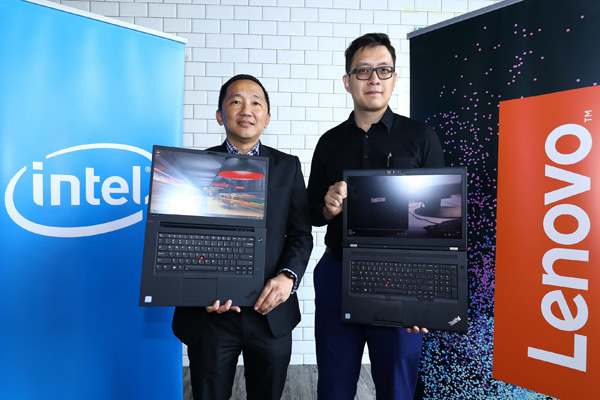 Pricing and Availability
Lenovo ThinkPad P1 is available online and at all Lenovo exclusive stores (LES) nationwide. Recommended Retail Price starts at RM8,719.00.
Lenovo ThinkPad P72 is available online and at all LES nationwide. Recommended Retail Price starts at RM8,920.00.
For pricing and availability of other products, please refer to www.lenovo.com/my.