LazMall set to become Largest One-Stop Shopping Destination in Southeast Asia
Lazada Malaysia, the nation's leading online shopping and selling destination has officially launched LazMall, a curated selection of leading international and local brands, top-rated online brands and authorized brand distributors. Products under LazMall are delivered to your doorstep in 24 hours or less*, 100% authentic and include a 15-day easy return policy.
"LazMall is a one-stop destination with well-known brands under one roof. In addition to that, Lazada is the first e-commerce platform to offer customers next-day delivery, beginning with the Klang Valley. This is the next step in our mission to continuously achieve best-in-class customer satisfaction by building a holistic end-to-end ecosystem. LazMall is the result of Lazada's persistent focus on the needs and experience of customers who are becoming more demanding and bringing them an ever-expanding catalogue of products they can purchase with confidence," said Christophe Lejeune, Chief Executive Officer, Lazada Malaysia.
"The launch of LazMall is significant, as more brands are choosing to partner with e-commerce platforms to extend their reach and build stronger affinity with consumers who are more mobile, unafraid to go cashless, and have made online shopping a part of their lifestyles," Christophe added.
The LazMall Promise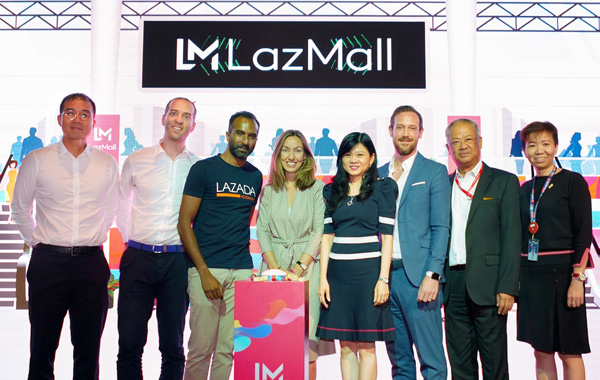 Products from LazMall will be delivered within 24-hours from the time of purchase – a first in Malaysia. Lazada currently has an average delivery time of 1.2 days from the time of purchase.
Shoppers can change their minds within 15 days of purchase if they are not completely satisfied with their items from LazMall at no cost. Lazada has over 2,000 return points for customers to drop off items they would like to return.
Every Flagship Store and Certified Store on LazMall goes through stringent selection processes to ensure customers are receiving genuine products. Stores on LazMall must meet guidelines such as brand trademark documentation, excellent seller rating and good fulfilment scores. LazMall only sells authentic and original branded products. If shoppers receive non-authentic products, Lazada promises to give shoppers twice their money back.
9.9 Online Sale
To get shoppers pumped for the year-end shopping bonanza, Lazada also introduced a new shopping extravaganza, dubbed 9.9, across six countries – Malaysia, Indonesia, the Philippines, Singapore, Thailand and Vietnam. Themed "All You Ever Wanted", shoppers can revel in greater discounts and bargains.
From 1 September, shoppers can get on the Lazada App to enjoy fun activities such as "Crazy Deals" and "Shake It" games, while snagging vouchers and great offers. They can also start adding items to their cart before the 9.9 online sale begins at midnight on Saturday, 9 September 2018. Look out for the 9.9 icon next to products that will be on sale.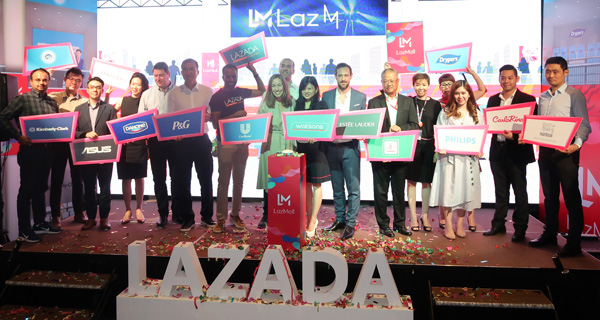 With over 500 brands on LazMall, and more to come by year end, customers can currently enjoy offerings from brands such as Apple, L'Oréal, Xiaomi, Unilever,  Phillips,  P&G, Danone, Samsung,  Estee Lauder and so many more.
Lazada Malaysia currently offers more than 100 million products across various categories, including fashion, baby products, home & living, health & beauty and wide range of electronic products.
Check out LazMall here.
brandslazadalazmallmarketplaceonlineproductsshippingshoppingtrading