XPLORE X7, the World's First Android Satellite Smartphone is launched in Malaysia
Today marks a significant milestone in history as AdvanceTC Group Sdn. Bhd. together with AdvanceTC Ltd has finally launched the world's first android smartphone with integrated satellite communications, the XPLORE X7.
The launch was officiated by YAB Dato' Seri Wan Azizah Wan Ismail, the Deputy Prime Minister of Malaysia together with the Executive Chairman of AdvanceTC Group Sdn. Bhd., YBhg. Dato' Ahmad Ghiti Mohd Daud and the Managing Director of Advance Tech Communications Sdn. Bhd.(ATC Comm), the company's Technology Partner and a subsidiary of Australian listed AdvanceTC Limited, Mr CP Loi. Also in attendance are several Ministers, Deputy Ministers, Embassy and High Commissioner representatives, Captains of Industry, Telco companies and government officials. The launch was held at the Auditorium MaGIC (Malaysian Global Innovation and Creativity Centre), Cyberjaya as venue host and event supporter.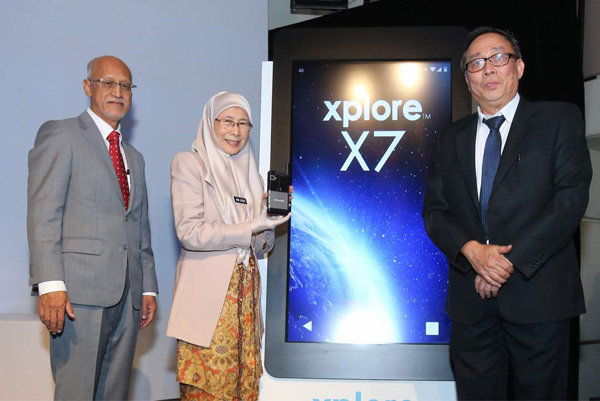 YBhg. Dato' Ahmad Ghiti said in his speech, he indicated the crucial need of satellite smartphones for use throughout the world especially in remote areas where telecommunications infrastructure is not accessible.With the launch of the XPLORE X7 now it will enable users to obtain connectivity during natural disasters. On the sideline, he mentioned that a share sale agreement was signed between Advancetc Limited and QMIS Finance Securities Corp for the purchase of a minimum of 15 million and maximum of 30 million shares of ASX listed by QMIS.
The XPLORE X7 has several distinctive features such as 98% global coverage with 4G world connectivity, superior camera imaging, emergency button, long stamina battery, global 2-way messaging with encryption,IP67 waterproofing, professional SOS monitoring, private communication, tracking and sharing.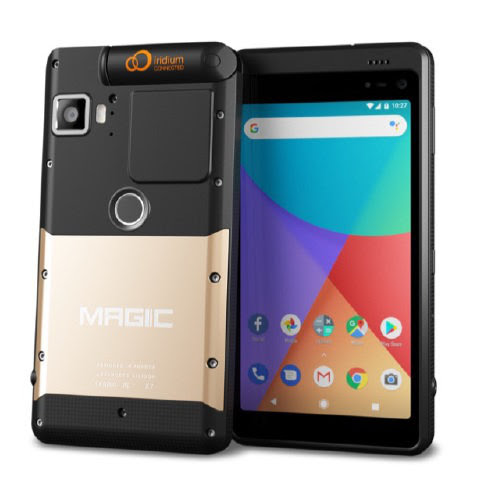 During the launch , there were also 4 significant signing ceremonies of Agreements and MoUs between AdvanceTC Group Sdn. Bhd. with several parties. They are:- PT Citra Sari Makmur of Indonesia, QMIS GtechFin Limited, QMIS Finance Securities Corp and Generations Fund.
With the launch of Xplore X7- the world can now adapt to a new era of everywhere connectivity with a dual function android based smartphone brought to by a Malaysian company. A pride of Malaysia now and the future.
It is envisaged that Advance Group Sdn. Bhd. will one day become a global producer of innovative telecommunication devices distributed throughout the world.
For more information about the XPLORE X7 phone and AdvanceTC Group at www.magicxphone.com.