Toshiba announces the Portégé Z30-E, featuring Latest Processors and Hassle-Free All-In-One Connectivity
Toshiba Singapore recently announces the Portégé Z30-E, packing professional performance with full-size ports into a thin and durable design. The latest addition to Toshiba's business PC offering, the Portégé Z30-E has been engineered with mobility and reliability at its core to increase business productivity by providing professional performance for today's increasingly mobile workforce.
Built to perform and designed to move, the ultra-light Portégé Z30-E offers premium performance in any setting. What's more, with a range of full-size ports and common features across Toshiba's entire business line-up, organisations can be sure of a consistent, compatible and customisable solution across their IT infrastructure.
"The Portégé Z30-E was developed with keeping business moving in mind, from employees in small to mid-size organisations, to large corporate environments – regardless of their location," said Ms Wong Wai Meng, Senior Manager of Product Strategy at Toshiba Singapore Pte Ltd, Mobile Computing Solutions & Devices Division. "This addition to the Portégé family provides premium performance with convenient portability, whilst offering an advanced level of security and peace of mind for today's workforce."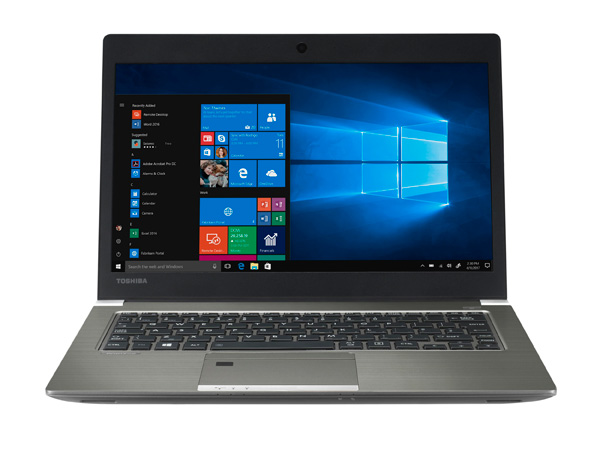 Professional Performance Anywhere
Weighing in at just 1.2 kg, with a highly robust magnesium chassis, and a 18-hour battery life1 from a single charge, the Portégé Z30-E provides convenient portability. While its 33.8 cm (13.3″) non-reflective HD or Full HD screen with LED backlighting means users won't be distracted by glare, even in direct sunlight, enabling users to work confidently wherever the day may take them.
The Power to Multitask
The Portégé Z30-E offers the latest Intel® Core™ processor – with DDR4 RAM (2400MHz) if the 8th generation Intel® Core™ processor is chosen, giving the laptop all the power needed to multitask on the move or in the office. The Portégé Z30-E handles business applications without compromise and with a high-performance SSD inside, means users can expect sharp speeds and fast responses all day long.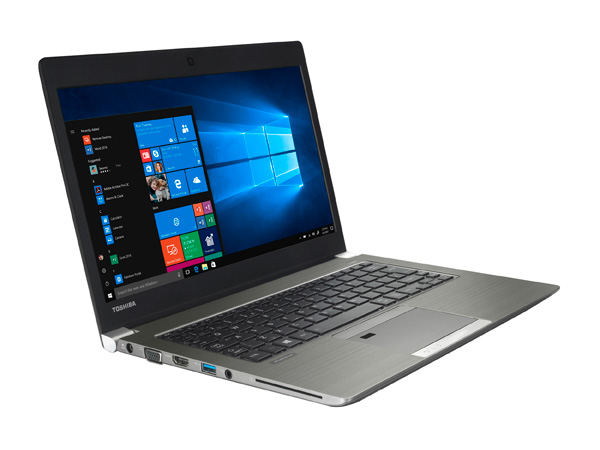 Convenient Connectivity
The Portégé Z30-E offers a range of convenient full-size ports to keep users connected to their surroundings. Three USB 3.0 ports and a HDMI port allow for work to be shared quickly or presentations projected in high-resolution brilliance. Gigabit LAN allows fast access to local networks meaning users can work wirelessly if required.
Trusty Performance
The Portégé Z30-E is designed to withstand the pressures of professional life and is backed up by H.A.L.T. (Highly Accelerated Life Test), which simulates approximately 3 years of wear and tear. The tests by independent German test institute, TÜV Rheinland® include drop-testing, spill-testing2 and pressure-testing, so users can work confidently in the knowledge that they are using a robust device.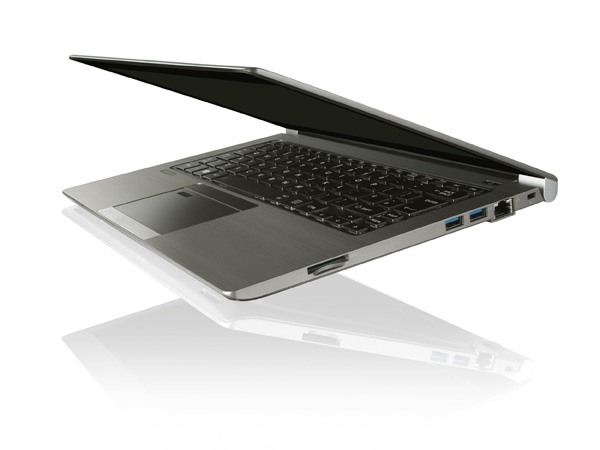 Intelligent Security for Simple Management
A Trusted Platform Module (TPM) keeps critical data safe and sound on the local storage of the Portégé Z30-E. The optional Smartcard and SecurePad™ with fingerprint reader mean that no-one but the intended user can log in. Managing the Portégé Z30-E is made easy with in-built Intel Active Management Technology (AMT) meaning IT departments can easily make updates at any time.
Product Availability
Toshiba Portégé Z30-E will be available from Q3 2018. Actual product features and specifications depend on model and local availability. For products enquiries, please email [email protected] or contact your local enterprise consultants:
For more information, visit the company's website at pc.toshiba-asia.com.