With a greeting of "Salam!", Taiwan Tourism Bureau beckons Muslim travellers from Malaysia and Brunei to make the island their next holiday destination. A new campaign themed "Salam Taiwan" was officially launched today to highlight the facilities available for the convenience of Muslim travellers.
The Salam Taiwan campaign focuses specifically on the many interesting facets of Taiwan that are Muslim-friendly, including food and beverages, hotels, comfortable prayer rooms in public areas and Halal-certified cosmetics and skincare. There are also the Tour Taiwan and Halal-TW apps to add convenience for Muslim travellers when looking for Halal outlets, prayer schedule, mosques and prayer rooms in addition to information on transportation and accommodation. The dedicated Halal-TW app supports English, Chinese and Indonesian. Indeed, Muslim travellers can now experience Taiwan with much ease!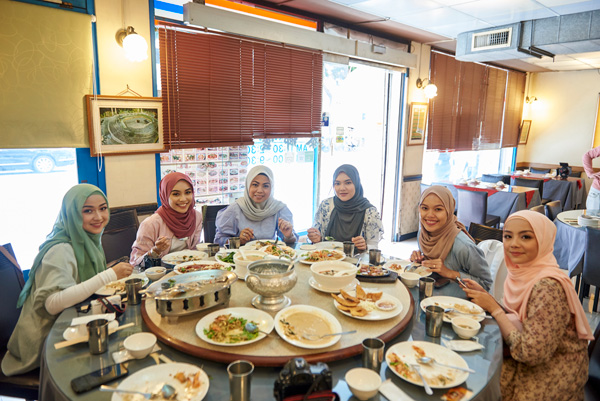 Taiwan is an island that is blessed with diverse culture and Instagram-worthy locations from the night markets and bright lights of the city to the spectacular nature scenes of the island. They are also known for a wide array of delicious food and delicacies that are uniquely Taiwanese, a number of which are sold by Muslim-friendly outlets. Taiwan has a Muslim population numbering 300,000 and looking after their needs are three Muslim organisations, Chinese Muslim
Association, Taiwan Halal Centre and Islamic Association of Taiwan.
For the past few years, Taiwan has been working closely with its Islamic organisations in order to understand the needs and demands of Muslim travellers. It is little wonder that Taiwan is fast becoming one of the more popular destinations, ranking fifth in the non-Organisation of Islamic Cooperation (OIC) category in the last Global Muslim Travel Index (GMTI).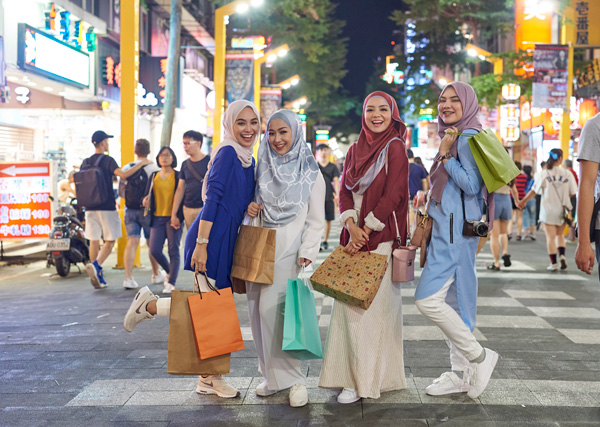 "In 2017, Taiwan welcomed more than 530,000 visitors from Malaysia and Brunei. Of these, slightly more than 10% were Muslim travellers. Although Muslim tourist arrival from Malaysia and Brunei has grown by 10.71% compared to 2016, we believe it can grow further. We have observed a trend of more younger Muslim travellers who prefer destinations that can give them the best overall experience – from shopping and food to theme parks and amazing outdoor activities and sceneries. Taiwan has all these and more! In our commitment to be a Halal hub and with a concerted effort to become a preferred destination among Muslim travellers, we are continuously improving our facilities to meet the needs of Muslim visitors," Ms. Anne Hung, Representative of Taipei Economic and Cultural Office in Malaysia shared during the launch.
Taiwan Tourism Bureau Kuala Lumpur Office Director, Mr. Abe Chou said, "Malaysia has the potential to be the key market of Muslim travellers for Taiwan. As we turn our focus to invite more Muslim travellers from Malaysia to Taiwan, we would like to extend a heartfelt 'SALAM' to all Malaysians. Carrying our sincere greeting is this new Salam Taiwan campaign."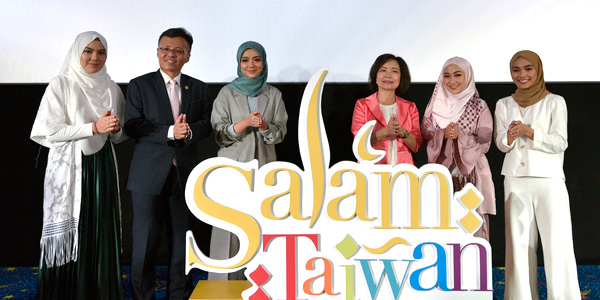 Salam Taiwan emphasises six pillars which are designed to ease travel planning for Muslims, namely Lifestyles of Healthy and Sustainability (LOHAS) that highlights healthy way of living, Taiwan's famous Night Markets, Amusement Parks, stunning Outdoor Scenery comprising masterpieces created by Mother Nature, Shopping and Muslim Culture.
During the launch, Taiwan Tourism Bureau also announced the special "Salam Taiwan" logo which carries Islamic elements, and appointment of multitalented Malaysian artiste, Mira Filzah, as the official ambassador of Salam Taiwan. The 25-year old actress, who has been in the entertainment industry for 5 years, is an inspiration to her fans with her fun and positive image. Apart from acting, Mira is also a host, model and entrepreneur of her own hijab brand. She has many loyal followers not only in Malaysia but also in Singapore and Brunei, with a following of million on her Instagram.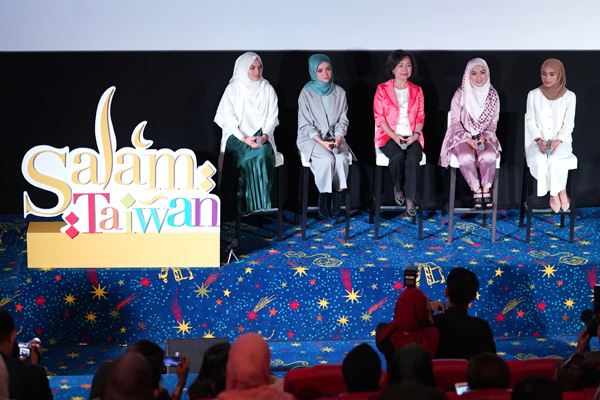 "Shooting the video in Taiwan marked the first time I set foot on the island. I have personally never thought of visiting Taiwan before this, and never imagined that it could leave such a lasting and memorable impression on my friends and myself. Taiwan is indeed the hidden gem of Asia as there are just so many interesting things to discover and do. As you can see from the video, the sceneries in Taiwan were exceptional and I was lucky to be able to visit all these places. To top it off, getting Halal food was so easy and they were scrumptious too! The visit to Taipei Grand Mosque was a moving moment for me personally. I am definitely going to back to Taiwan and this time, I am bringing my family along," said Mira during the sharing session.
The Taiwan Tourism Bureau booth (Taiwan Pavillion) in the upcoming MATTA Fair 2018 is in Hall 1 (booth number:1413-1432) in the Putra World Trade Centre, Kuala Lumpur (PWTC). Visitors dropping by the booth from 7 September to 9 September 2018 between 10:00 am and 9:00 pm can enjoy an array of interactive activities as well as grab attractive holiday packages. Mira Filzah, the newly-appointed Salam Taiwan Ambassador will be making an appearance at
2:00 pm on Saturday, 8 September 2018 to share her experience of visiting Taiwan.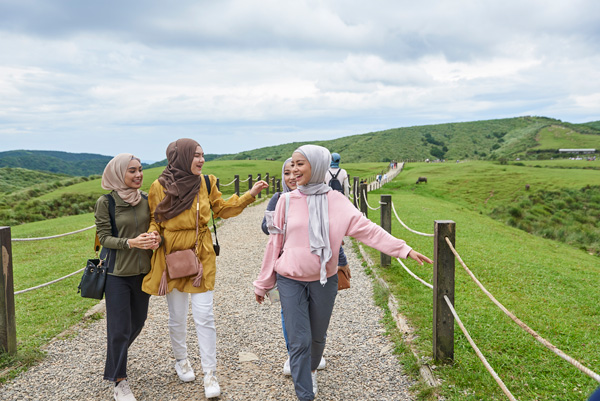 The public can now watch the "Salam Taiwan" video starring Mira Filzah on the Taiwan Tourism Bureau Kuala Lumpur Office YouTube Channel "tbrockl taiwan_tourism". For more information on Salam Taiwan, please visit Taiwan Tourism Bureau official website or Facebook or call 03-2070 6789 from 9:00am – 5:30pm.