Mobile Legends Professional League MY/SG kicks off again!
Legends have risen from MPL MY/SG Season 1, but new and old players will be challenging for the top spot in Season 2. Moonton in partnership with eGG Network is excited to kickstart the Regular Season with these 10 teams and its players who want to make a name for themselves in esports.
Season 1 of MPL MY/SG had over 3 million viewers and 40,000 concurrent viewers on Facebook, with over 700,000 unique viewers and 300,000 concurrent viewers on the eGG Network channel in Malaysia alone. We believe Season 2 will garner even more viewers from all over the region. During the Season 2 qualifiers alone, we smashed our previous qualifier viewership record and garnered over 2.5 million views on Facebook.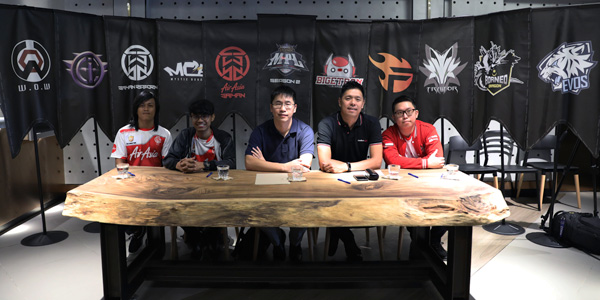 With the great success of the league, MPL continues to improve on its rules and regulations, and participants' contracts to protect the integrity of the league. As 80% of the teams in Season 2 are sponsored, it's important that the organization is transparent for the benefit of the teams and their sponsors.
The Mobile Legends community continues to be awesome! To thank the fans and gamers, there are prizes to be won and in-game items to be given away throughout this season. MPL MY/SG is also proud to work with our sponsors, Razer who will be providing a better gaming and viewing experience this season.
The regular season of MPL MY/SG Season 2 kicks off this weekend, where the 10 teams will battle for a piece of the $100,500+ USD prizepool. Watch all the action LIVE on Mobile Legends Facebook Page with casters on separate Bahasa or English feeds. It's going to be an exciting 6 weeks of the Regular Season, leading to the playoffs later in October.
Winner of MPL MY/SG Season 1 "IDNS SG"
IDNS SG is a Singaporean team that claimed the Championship in MPL – MY/SG Season 1. They defeated Tyrants in the finals with 3-0 sweep, overwhelming them with aggresive plays.
IDNS SG took home USD 30,907 after being crowned as champions. Now, they are hungry for victory once again in MPL – MY/SG Season 2.
Having been rebranded as Bigetron SG, they're ready to face the other challenger teams this season on their quest to become champions!