HP launches inaugural OMEN by HP – Challenger Series Tournament in Asia Pacific and Japan with Intel and PUBG Corporation
HP, in collaboration with Intel and game developer PUBG Corporation, a Bluehole Inc company, today announced the launch of OMEN by HP – Challenger Series Tournament in Asia-Pacific and Japan – a gaming tournament based on PlayerUnknown's Battlegrounds (PUBG). To gear Malaysian gamers for PUBG glory, HP Malaysia also unveiled its bold OMEN by HP laptop series, a more powerful laptop, with expanded functionality of OMEN Command Center software with OMEN Game Stream.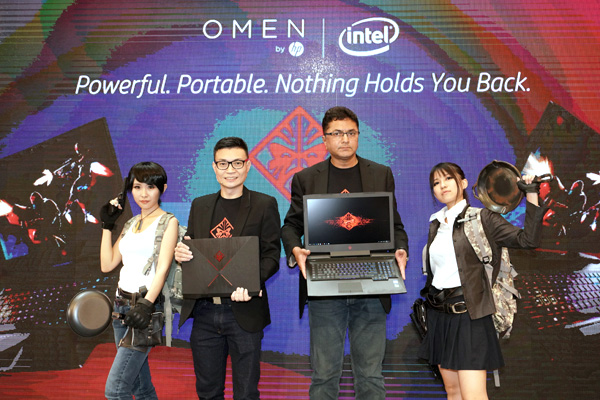 The collaboration reinforces HP's commitment to fueling the growth and evolution of the gaming landscape through strategic industry partnerships. With the OMEN Challenger Series, PUBG gamers in Singapore, Malaysia, Thailand, Indonesia, India, China, Japan, Korea, Australia, and New Zealand can take part in an open amateur tournament to win from a prize pool of USD50,000. HP expects more than 3,000 competitors to join either the amateur and influencer invitational categories and compete on OMEN by HP laptops which deliver beastly performance, smart software, and stunning displays ready for play at the highest levels in eSports.
The latest iteration of the OMEN by HP Laptop is an even sleeker powerhouse that gives gamers enhanced portability, while improving the hardware and features they crave. Engineered for gaming performance, designed for immersion, and crafted for expansion, this laptop hits all the marks gamers are looking for in a device, delivering top-notch experiences on-the-go or at home.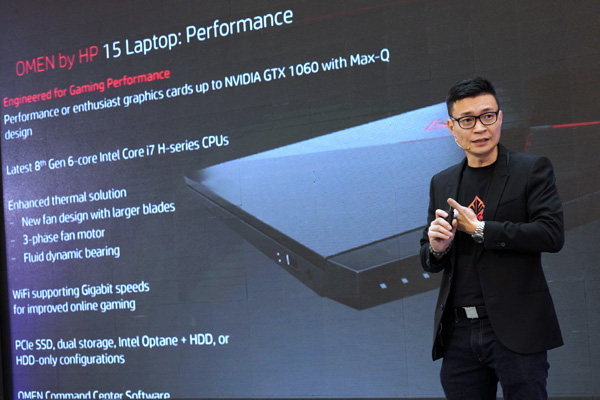 "HP continuously pushes boundaries to develop the latest cutting-edge and comprehensive portfolio of OMEN gaming devices to fuel the passion, excitement and competitive spirit of gamers," said Jacob T Jacob, Managing Director, HP Malaysia. "Beyond developing groundbreaking technologies, our collaborations with the likes of PUBG Corporation mark a significant step in our goal towards developing deeper connections with the gaming community and evolving the landscape altogether."
PUBG, which features a battle-royale gameplay, has quickly become one of the biggest gaming titles in the world. Since its introduction, it is considered by fans and enthusiasts as one of the games responsible for injecting new energy into today's gaming landscape.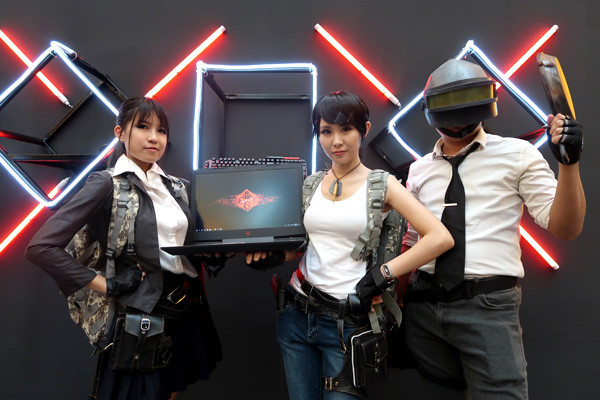 OMEN Challenger Series
The OMEN Challenger Series registration is now open while the team qualifiers will kick off online from September 15, 2018. Up to 80 amateur teams of four will participate in the country qualifiers, which will be livestreamed via local streaming studios. In addition, two influencers per country will be invited to form teams of four at the Grand Finals in Thailand which will be held at COMMART in Bangkok, Thailand, on November 2-4, 2018. A total of 40 teams will competing in the amateur and influencer categories.
To register for the OMEN Challenger Series, visit omengaming.co.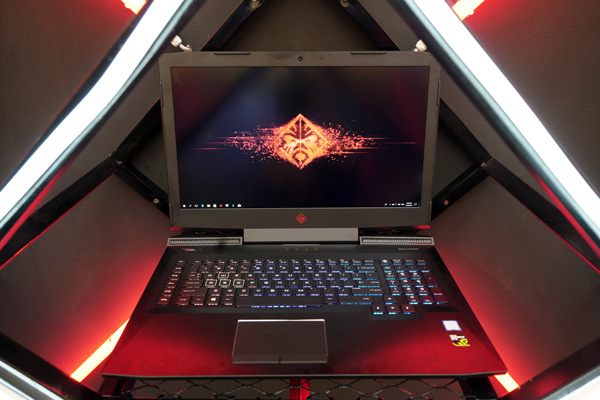 OMEN by HP Pricing and Availability
The OMEN 15 retails from RM 4,485.00 and is available at HP Online Store and authorised HP resellers in Malaysia.
The OMEN 17 retails from RM 8,699.00 and will be available starting from mid-September 2018.
From 3rd September to 3rd October 2018, gamers who purchase the OMEN by HP series stand a chance to win a trip for two to catch the OMEN Challenger Series Tournament LIVE in Bangkok, Thailand from 2 – 4 November 2018. A total of 3 pairs of winners will be chosen.
For more information about the OMEN by HP ecosystem of gaming PCs, displays and accessories, visit here.
challengercomputeresportsgamergaminghplaptopnotebookomenpubgtournament