Canon PhotoMarathon Malaysia is back to thrill Photography Enthusiasts!
If you have ever wondered what you may achieve in pursuit of your passion for photography then just ask Mohammad Norfarhan Bahron, the winner of the Canon PhotoMarathon Malaysia 2017. Farhan is the first Malaysian to emerge victorious at the Canon Photo Marathon Asia Championship 2018, beating 16 others from 11 countries and regions around Asia.
Farhan dabbled in freelance photography before leaving his career as a hotel chef to pursue his passion full-time, and now runs his own company called Paan Pictures.
"The Canon PhotoMarathon is more than just a competition as it offers participants a learning opportunity that can contribute to their aspiration in taking their interest in photography to the next level. Being part of this competition and being recognised for my talent has really contributed to my photography journey," said Farhan.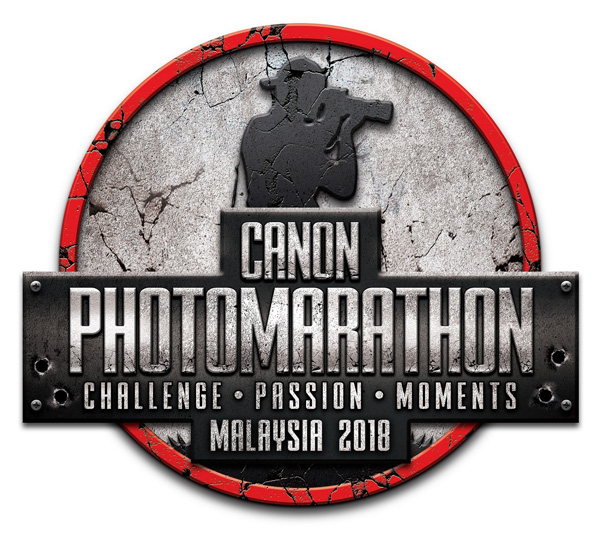 Bring out the best of your skills at the Canon PhotoMarathon Malaysia 2018!
The highly anticipated Canon PhotoMarathon Malaysia returns to thrill the local photography community on 20 October 2018 (Saturday) at Sunway Pyramid, Subang Jaya, Selangor. Hosting the competition for the 12th year, Canon Marketing (Malaysia) Sdn. Bhd. welcomes photography fans from across the nation to display their talent and eye for capturing stunning images in this exciting one-day competition.
Fast-paced and challenging, participants strive to create photographic masterpieces under a time pressure based on three themes announced during the competition day. The biggest photo shooting competition of its kind in Malaysia, the event held in Kuala Lumpur last year attracted over 1000 enthusiasts of all ages and levels of experience.
"The photography scene in Malaysia is thriving with many enthusiasts making it a serious hobby or career choice. As a digital imaging solutions leader, we are committed to making photography a special experience for everyone, and through the Canon PhotoMarathon we look forward to seeing some exceptional work," said Andrew Koh, President and Chief Executive Officer of Canon Marketing Malaysia.
The competition is part of Canon's larger purpose to cultivate a photography culture by giving aspiring photographers a platform to develop their technical skills, push their creative boundaries and showcase their talent to a wide audience.
Participants can compete in one of two categories, either the "Open" or "Student" categories. There is also a "Varsity Challenge" category that is by invitation only for higher education institutions.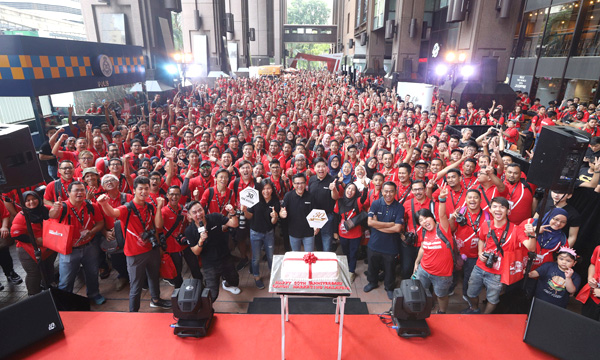 This year, renowned photographers Fazry Ismail, Chai Kok Leong and Bonnie Yap will judge the photo submissions.
Fazry, chief photographer of the European Pressphoto Agency (EPA) in Malaysia, started his career at The Star and Malaysia Gazette. He has covered the 2016 Summer and 2018 Winter Olympics as well as other cultural and breaking stories. Award-wining Chai Kok Leong is an ambassador of the Wedding Portrait Photographers Asia and a qualified member of The Master Photographers Association of United Kingdom. He also runs photography seminars and workshops in Malaysia and overseas. Canon EOS Ambassador Bonnie Yap, known for her indoor studio food shoots, entertainment, travel and fashion photography, was with The Star for 12 years and has travelled to the Artic and Antarctica for her photography pursuits.
Jeffrey Kung, Head of Consumer Imaging & Information Group of Canon Marketing Malaysia said that photography is able to connect people through imagery which captures inspiring and cherished moments.
"Canon PhotoMarathon fuels that connection by bringing together photography fans to share their passion, common interests and skills in an exciting and challenging environment which will add value to their photographic journey," Kung added.
To help Canon PhotoMarathon participants prepare for the competition, the brand will host the 'Canon PhotoDrill' which will feature four selected photography enthusiasts who will be sharing exclusive tips and recommended spots for great shots. This digital photography bootcamp will also feature an Instagram contest that will run from 24 August to 23 September 2018 to dial up the competitive spirit leading to the Canon PhotoMarathon. Each week, a series of 'PhotoDrill' locations will be revealed, and enthusiasts will need to take a photo at the spot and hashtag it accordingly to stand a chance to win exciting prizes from Canon.
Participants can look forward to a unique finisher's medal this year that is part of a three-piece collection consisting of a camera body, flash and lens cap, with two unique key chains. They will be awarded the individual parts in a series starting this year and at the Canon PhotoMarathon Malaysia 2019 and 2020.
Over RM150,000 worth of attractive prizes await the winners of all categories. The grand prize winner of the Open Category will receive an exclusive all-expense-paid photography trip to Japan to participate in the Canon Photo Marathon Asia Championship and a Canon EOS 5D Mark IV DSLR camera. First prize winners for the Open and Student category will take home a Canon EOS 6D Mark II DSLR and Canon EOS M5 Mirrorless camera respectively. The winner of the Varsity Challenge category will walk away with a RM4,000 voucher for Canon's official store in Lazada Malaysia, a challenge trophy and a EOS Club set-up in their school by Canon Marketing Malaysia. Other prizes include Canon EOS 80D, Canon EOS M50, Canon EOS M100 cameras, the Canon Speedlite 430EX III RT flash and a host of exciting items from our sponsors Western Digital, Viewsonic and Grab.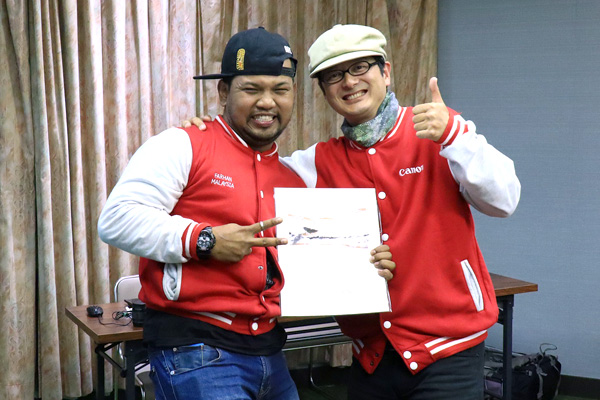 The 12th Canon PhotoMarathon Malaysia will be held on 20 October 2018 (Saturday), from 7.00am to 8.00pm, at Sunway Pyramid, Subang Jaya, Selangor.
Those interested can register via bit.ly/mycpm2018 , or register on the event day at the registration booth before 9.00am.
Participants are required to bring along their Identification Cards or Passports for verification purposes; children under the age of 18 years old are required to fill in a parental consent form. The registration fee is RM30 for Open category and RM20 for Student category. Walk in registration fee is RM50 for both categories.
For more information, please visit photomarathon.canon-asia.com or follow the Canon Marketing Malaysia's Official Facebook page.
awardcameracanoncompetitioneosphotographerphotographyphotomarathonsunway pyramidwinner