80 Anglers, One Good Cause
80 anglers gathered at Asia's Premier Park, Sunway Lagoon for the Fishing Frenzy event last Saturday in support of an aquatic conservation initiative while having great fun. The 4-hour urban fishing event was a practical initiative effort by Sunway Lagoon to preserve the local ecosystem, in line with UN's Sustainable Development Goals which covers "Life Under Water" among others.
Anglers and their family and friends were provided with a once in a lifetime opportunity to experience urban fishing at the theme park's man-made lake, which houses a large number of sizable fishes such as Kelah Merah (Red Mahseer), Kelah Hijau (Green Mahseer), Lampan (Barb), Rohu Emas, Jelawat (Sultan's Fish), Sebarau (Hampala Barb), Tilapia, Bala Shark and more.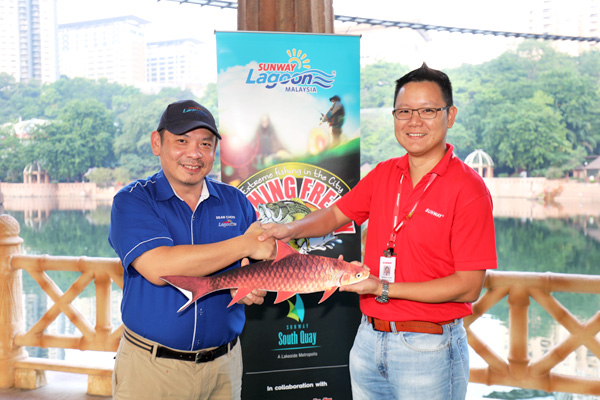 The man-made lake at Sunway Lagoon has been well maintained by the team for the past 25 years, which resulted to be an ideal breeding ground for the fishes. However, based on a recent study from Sunway University, the water condition of the lake was showing signs of deterioration from its initial state as a fertile habitat. Contributing factors include overpopulation of the fish and accumulation of nutrients in the sediment layer at the bottom of the lake
The Sunway Lagoon's Fishing Frenzy event was a fish relocation activity with the aim of reducing organic waste under water and subsequently restore an ideal balance for the aquatic ecosystem. Expertise was provided by fishing experts from Pancing Magazine during the testing stage to ensure an optimal condition for the fishing activity.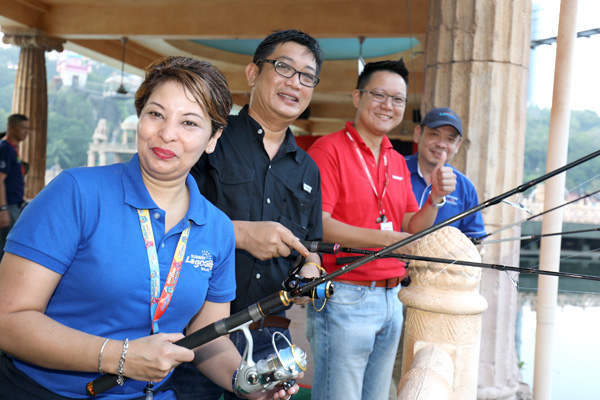 "Sunway Lagoon is delighted to provide visitors with a unique experience of fishing with the whole family at a theme park as well as promoting the importance of conserving aquatic life. The beauty of this activity is that our lake has not been fished in for the past 25 years. Hence, it is extra special for our guests to be the first to partake this activity with loved ones for a wholesome and fun family day out," said Sean Choo, General Manager of Sunway Lagoon.
"We are pleased to partner with Sunway Lagoon this time around in this sustainability initiative. It was certainly unexpected that the man-made lake at the theme park to be so rich with the aquatics creatures prior to the testing stage. The event today will definitely give anglers an awesome fun experience of non-stop strikers, regardless of their level of expertise," said Muhammad Faiz Abdul Karim, Chief Editor of Pancing Magazine.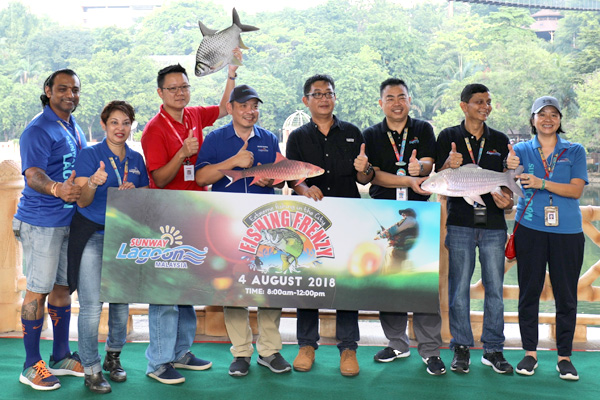 All catches were relocated at Sunway South Quay at the end of the event. As a reward for the anglers' contribution towards Sunway Lagoon's sustainability effort, 1 free Sunway Lagoon admission ticket was given in return of every 2 fishes caught.
For more information, please call Sunway Lagoon at +603-5639 0000, visit www.sunwaylagoon.com or connect to www.facebook.com/SunwayLagoonMalaysia.