Zahirah MacWilson and Keda'Z appear as Special Guests at the Launch of OPPO Find X
Leading global smartphone brand OPPO today launched the OPPO Find X and announced the appearance of Malaysian TV actress, Zahirah MacWilson and OPPO Malaysia exclusive photographer Keda'Z through the combination of innovative technologies with groundbreaking design philosophy which fully reflects OPPO's pursuit for the futuristic flagship smartphone.
Actress and model Zahirah, who is the current user of OPPO Find X, first started modelling at 12 and made her small screen debut in the drama Dunia Generasi Baru. Her star-turning role came soon after when she was cast as the female lead in 'Mencintaimu'. Since then she has had many more successful starring roles, including 'Cik Cinderella dan Encik Tengku'. Ever youthful and camera sensitive, Zahirah also has a keen interest in photography and is very active on social media, where she engages her fans.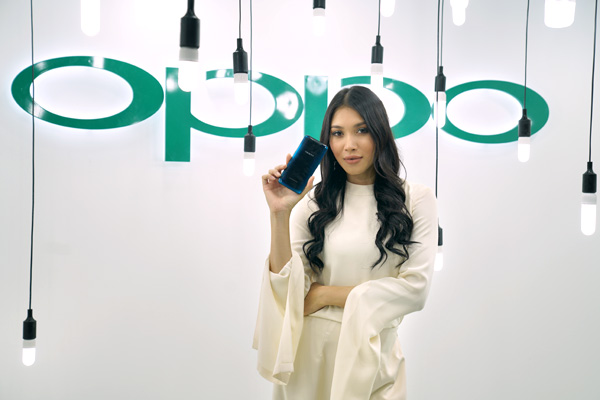 While Zahirah may enjoy soaking up the limelight, Keda'Z, OPPO exclusive photographer, prefers to be behind the camera. Hailing from Johor, this talented photographer and member of Soka Gakkai Malaysia has loved art ever since he can remember and would frequently participate in drawing competitions – many of which he won. He eventually found that he loved technology and decided to combine both his loves which led him to photography..
The appearance of both these iconic figures showcases just how stellar the OPPO Find X is as they forge ahead to bring the best of both worlds – art and technology into one single product.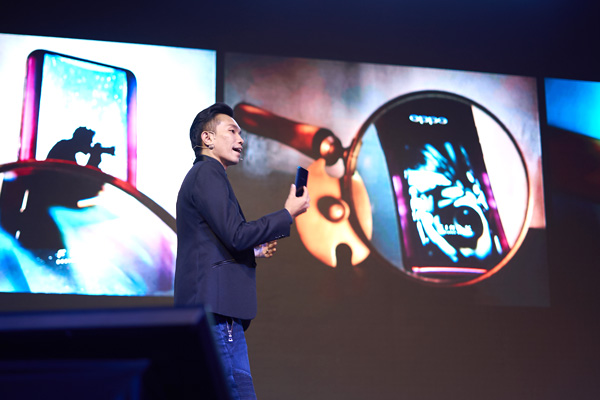 The Find series smartphone represents OPPO's continuous exploration of technology and artistry with profound ideas on the future development of the mobile phone. Find 5 started the era of full HD displays; Find 7 introduced leading VOOC flash charge technology and the elegant skyline breathing light. Each generation of Find products is a step closer to the perfect fusion of technology and art; making breathtaking smartphones for consumers around the world.
"The OPPO Find X is definitely your carry-on camera. Because it has 16+20 Megapixels AI-enhanced Dual Camera plus it has Optical image stabilization to provide a brighter and more stable photo taking performance. No matter day or night, the picture will always stay bright and clear," said Zahirah. "On top of that, the design of the phone is so elegant that it adds a touch of class that matches my fashion style perfectly.
"As we foray into the future, the OPPO Find X is a product that showcases how art and technology could and should be fused as it creates a sense of awe and wonderment. To put it simply, it is beauty with a purpose," she added.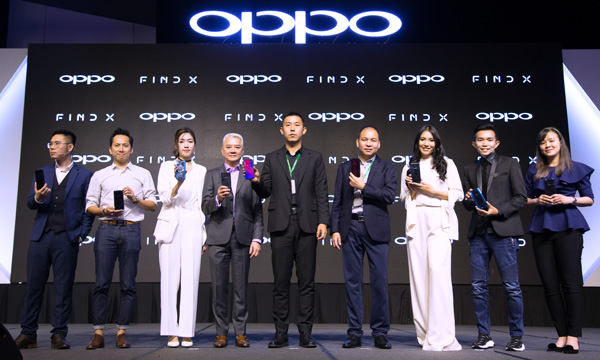 OPPO Find X introduces a gorgeous brand-new design, and features an abundance of new innovations including the amazing panoramic design with hole-less front and rear panels, as well as 3D Structured Light. Together, these technologies bring the smartphone user experience to a whole new level. OPPO's belief is that a smartphone is not just a communication device, but a piece of art and Find X is proof of this philosophy.
"When I first saw the OPPO Find X, my inspirations started flowing immediately as I was hit from all directions by ideas on different photos that I could take," said Keda'Z. "The reflection of the OPPO Find X from different angles is truly a gem. I'm in awe to its unibody sleek design and the colour combinations of Bordeaux red and glacier blue are brilliant I would say. Generally, I am inspired by views or people, so being stimulated by a phone itself was truly a special moment. The combination of art and technology is second to none and I for one, am extremely excited about it,"he added.
Exploring the ultra-beauty: Panoramic and unified design
With panoramic design, Find X forges a new path as the elegant look and feel expresses the "beauty of nature" combining serenity and vitality. Find X achieves a refined silhouette thanks to the hole-less front and rear design as well as smoothly inlaid 3D glass on the edge. Find X is stylish to look and is comfortable in your hand.
Find X introduces the unique and beautiful Panoramic Arc Screen, an all-screen display with no compromises. OPPO used COP flexible screen packing technology in the Find X bringing the visual screen ratio to 93.8%. With the front almost all-screen, Find X and its panoramic screen brings the user an unprecedented visual experience.
Find X has two gradient color combinations — Bordeaux Red and Glacier Blue. The Multifaceted Color Process used by OPPO realizes a perfect blend of gradient design with a 3D arc on the rear. In the light, Find X shines like crystal and flowing water, presenting a colorful effect that changes with your surroundings.
Exploring delicacy: Stealth 3D Cameras
The Find X uses an innovative sliding structure that completely disguises the cameras within the body of the phone. When not in use, the cameras are hidden, providing a sleek and uniform exterior. When activated, the camera opens automatically for unlocking and photographing. This special slide gives the product movement a natural and highly functional design. Furthermore, OPPO's product team has carried out strict testing on the sliding structure, while it can sense the falling distance and get hidden within the phone, which balance the art design with user durability.
The stealth 3D cameras not only include the 25-megapixel front camera and 16MP+20MP dual rear cameras, but also a 3D Structured light module with many high-tech components. Flood illuminator, Infrared camera, proximity sensor, Dot projector, Receiver and RGB camera are integrated into this unit. The 3D structured light module in Find X can project 15,000 dots, building a precise and complete 3D module of a user's face, and then compares with the registered face of the owner to unlock.
The 3D Structured Light Face recognition has a higher level of security than fingerprint identification. The false acceptance rate of fingerprint recognition is 1/50,000, while the false acceptance rate of 3D Face Recognition is 1/1,000,000. 3D Structured Light Face recognition, developed by OPPO, not only makes unlocking safer but also more convenient while offering support for mobile payment. OPPO has already made it possible to pay with 3D Structured Light Recognition by integrating Alibaba's Alipay, making Find X the first Android phone to support payment through face recognition.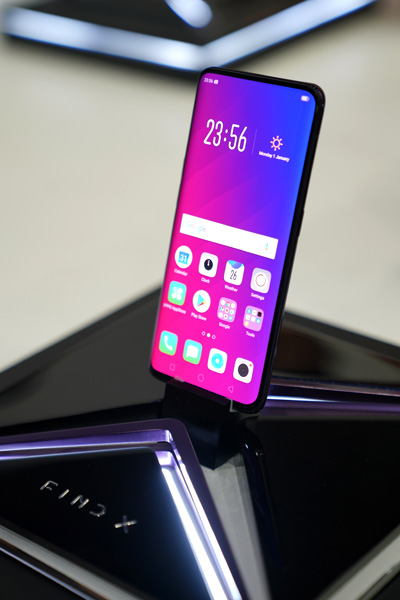 Exploring the real-beauty: Breakthrough from 2D to 3D
Powered by 3D structured light, OPPO Find X continues to make strides in photography. With high-precision facial data captured and complemented by the 25MP front-facing camera, Find X introduces 3D Smart Selfie Capture. Find X creates a 3D model of the user's face using 3D Structured Light Recognition with millimeter-level accuracy. Based on the resulting 3D model, AI technology intelligently analyzes facial characteristics such as face shapes and features, providing suggestions to make faces look more natural and realistic.
Additionally, precise face recognition enables Find X to simulate various lighting effects on a human face, so portraiture lighting is enabled even for a selfie. Various lighting effects are supported including feature light highlighting the contour of human face, bi-color light that simulates the classic red-blue color of neon, and rim light that brightens the skin color and makes the contour more vivid. Portraiture lighting makes your selfies more beautiful and artistic.
Aside from 3D Smart Selfie Capture, 3D Structured Light Face recognition also has another interesting function – 3D Omoji. You can choose any interesting images to make Omojis or generate your cartoon avatar, and then create video or GIF Emojis. Now, you can use them in any chat app and chat with friends using your own Omojis. Have fun!
OPPO Find X also provides the solution for backlight photography. The real-time pixel-level graded exposure technology, Sensor HDR 2.0, makes the subject and background more distinct when taking a selfie. This technology maintains the preview effect simultaneously with the final image meaning what you see is what you get.
Moreover, OPPO Find X makes it easier to take high quality photos. With the assistance of AI Scene Recognition, it intelligently identifies scenes and objects while optimizing the image. It supports over 20 scenarios of photography and over 800 scenario combinations including snow, food, pets, and so on.
Exploring intelligence: ColorOS 5.1 AI System
OPPO is always exploring how to use AI to improve user experience. Based on Android 8.1, OPPO ColorOS 5.1 is deeply integrated with the AIE engine of the Snapdragon 845 mobile platform. The AI capability of this arrangement helps ColorOS 5.1 understand user needs better than ever before.
As the third generation of Qualcomm Mobile AI Platform, Snapdragon 845 mobile platform is engineered with every forward-looking feature, including camera, gaming, an intelligent personal assistant and advanced vault-like security. With the brand new Qualcomm® Hexagon™ 685 DSP, enhanced CPU and GPU, Snapdragon 845 mobile platform is stronger, faster and smarter than ever before.
OPPO Find X features the built-in Google Assistant and the smart low-power-consumption MIC with DSP module. This means OPPO Find X can not only identify the magnitude of ambient noise intelligently but can also adjust the performance automatically to ensure high activation success rate. Now, Google Assistant can stand by all day long while being activated at any time.
Exploring more: OPPO Find X Automobili Lamborghini Edition
OPPO's future exploration is not only limited to products. Also announced at the Find X launch was the OPPO Find X Automobili Lamborghini Edition, featuring the same carbon fiber texture widely used in Lamborghini sports cars to covers the svelte phone body. This high-quality dark cover perfectly results in a magnificent texture-feel to the phone and one that expresses speed through design.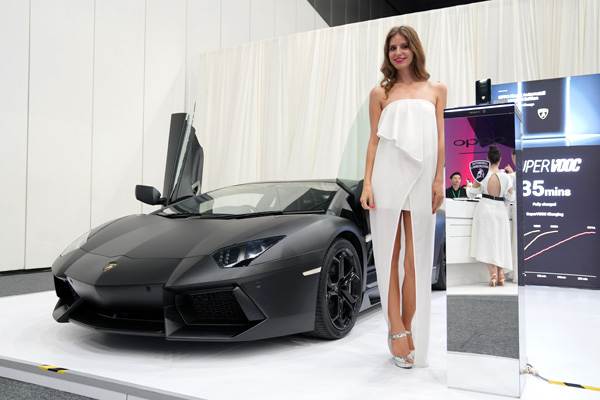 The OPPO Find X Automobili Lamborghini Edition will feature a ColorOS theme of its own while supporting SUPERVOOC Flash charge. This unique product is a perfect expression of speed through design. SuperVOOC Flash Charge enable the charging power of mobile phone to exceed 50W for the first time. The phone can be fully charged within 30-35 minutes. This does not only redefine existing mobile charging speeds, but also pushes user's experience to the next level.
OPPO Find X is priced at RM3,699. Pre-orders can be made from 17th July 2018 onwards either offline at OPPO Concept Stores or online at the Official OPPO website and from OPPO's e-commerce partners' sites such as Lazada, 11Street and Shopee. Consumers may also head to Celcom Blue Cube as alternatives. Pre-order customers will be gifted an Olike Neo smartwatch worth RM376.
For more Find X information, please visit:
OPPO Official website | Concept Store | Facebook Page Photo Journalist
Gadgets, Photography, Automobile, Lifestyle
aiandroidcolorosemojifind xlamborghiniomojiOpposelfiesmartphonevooc