Vivo NEX delivers a Vision of the Future to Malaysia
Vivo today launched its latest flagship NEX in Malaysia to bring a vision of the future to consumers. NEX features an industry-leading notch-free Ultra FullView™ Display with a 91.24% screen-to-body ratio, thanks to multiple industry-first technologies. As Vivo's premium line-up, NEX is the ultimate representation of innovation in design, performance, as well as cutting-edge technologies. Embodying the "next" era in smartphone technology, NEX will usher in an entirely new concept of the smartphone for today's users, allowing them to experience the future and innovations beyond the imagination.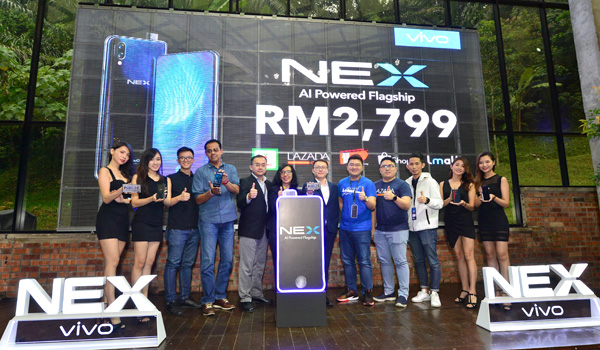 "We're very excited to bring this ground-breaking flagship to consumers in Malaysia," said Mike Xu, Chief Executive Officer of Vivo Malaysia, "NEX is the culmination of many long months of developing breakthrough technologies like the Elevating Front Camera and In-Display Fingerprint Scanning Technology. With NEX, we hope to encourage our industry to continue pondering 'what's next?' and inspire consumers to reimagine the mobile experience."
Designing a Truly Bezel-Less Experience for Users
NEX's Ultra FullView™ Display comes in the form of a 6.59-inch Super AMOLED display with a 91.24% screen-to-body ratio. Achieving this requires several technologies that help free up more space for the screen on NEX.
The 8MP Elevating Front Camera hides in the body of the phone and elevates in just one second to allow consumers to take selfies exactly as they have in the past.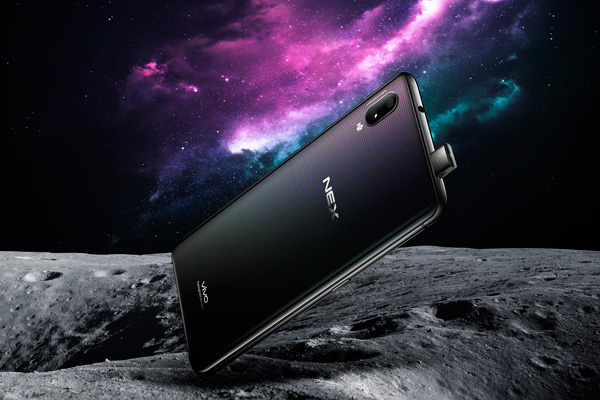 NEX also replaces the traditional earpiece speaker entirely with its Screen SoundCasting Technology by turning the screen into a speaker. This technology not only reduces the top bezels, but also enhances sound quality with more powerful bass, and softer, smoother treble. To further reduce the bezels, NEX adopts Vivo's 3rd generation In-Display Fingerprint Scanning Technology that has improved in both accuracy and speed, following Vivo's successes with the X20UD and X21. This technology hides the fingerprint sensor underneath the display while still delivering fingerprint access on the front of the phone.
AI Capabilities for a Smarter Mobile Experience
NEX incorporates AI technologies that make the smartphone truly smart. NEX features a left-side AI Button for Jovi strictly dedicated to a full range of AI services including Google Assistant and Google Lens. All these services are supported by Vivo's latest AI Engine which triples AI computing power when compared to its predecessor.
Google Assistant can help with everyday situations like map navigation, online shopping, travel arrangements, music, video and even social media, while Google Lens, backed by advanced deep learning algorithms, can let users search what they see.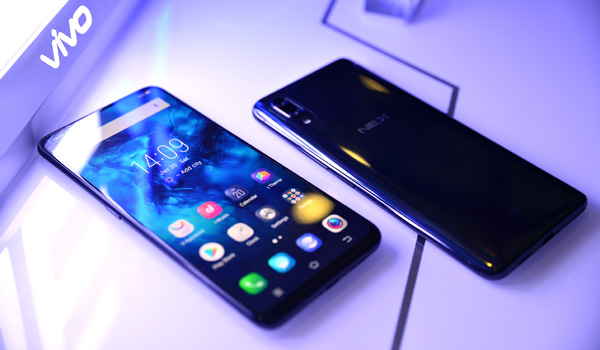 Snap Amazing Shots with AI Photography
NEX has upgraded the camera with a new generation Sony IMX363 lens and high precision 4-axis Optical Image Stabilization (OIS) combined with Electronic Image Stabilization (EIS).
Featuring a range of AI Photography features such as AI Scene Recognition, AI HDR, AI Filters and AI Portrait Framing, NEX helps users take great photos regardless of the surroundings.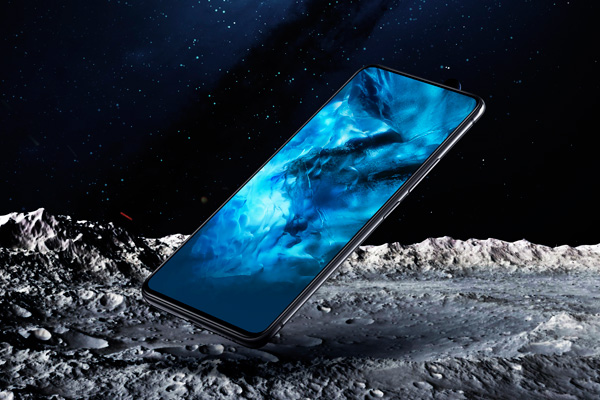 Powerful Performance
NEX comes with a top-of-the-line Qualcomm Snapdragon 845 processor and 8GB of RAM so it never hesitates, even when running the most intensive games. NEX also packs an Adreno 630 Graphic Processing Unit which is 30% more powerful than its predecessor, as well as more energy efficient.
The launch of NEX adds another milestone to Vivo's list of industry-firsts. From being the first to put a Hi-Fi audio chip in a smartphone, launching the world's thinnest smartphone at the time of its release, to taking the first In-Display Fingerprint Scanning Technology to market, time and again Vivo has revolutionized and propelled the mobile user experience to another level. NEX demonstrates Vivo's determination to test the limits and break industry conventions.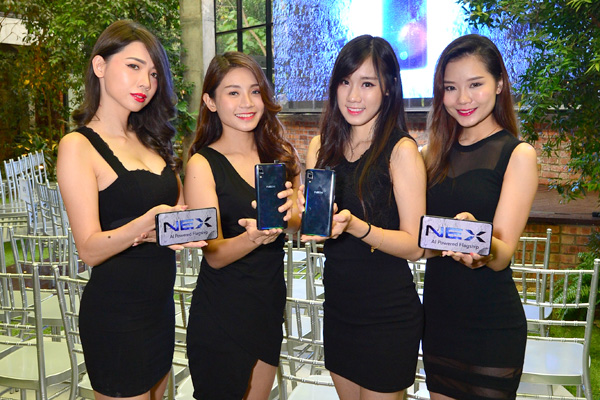 Availability
Priced at RM2,799, Vivo NEX will be available in all Vivo concept stores and authorised resellers nationwide from 28 July 2018 onwards.
For more information, visit www.vivo.com/my.
Specification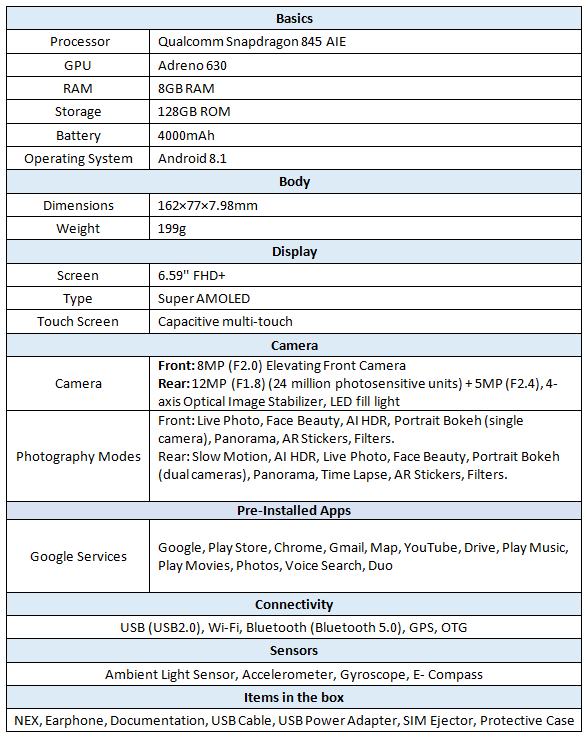 Photo Journalist
Gadgets, Photography, Automobile, Lifestyle
aiandroidcameraeiselevatingnexOISphotographyselfiesmartphonevivo