Malaysian Football League Scores E-Commerce Goal with Assist from Shopee
In March, Shopee, the leading e-commerce platform in Southeast Asia and Taiwan, signed a memorandum of understanding with Malaysia Football League (MFL) to become the title sponsor of Piala FA Malaysia 2018. In that partnership, MFL also gained access to market and sell Piala FA and unifi Liga Super Malaysia tickets to Shopee's 10 million users in Malaysia. Designed to boost the revenues of local football teams by letting fans purchase tickets online, the partnership has since sold 20,423 e-tickets as of 5 July 2018, an emphatic 306.5% over the initial target of 5,000 e-tickets.
In fact, e-ticket sales stormed past 5,000 within two months of the partnership, proving the popularity of the programme in this football-loving country. More importantly, because Shopee does not charge sellers registration or annual fees, nor impose a commission, every Ringgit raised from tickets sales on Shopee is channelled to benefit the teams.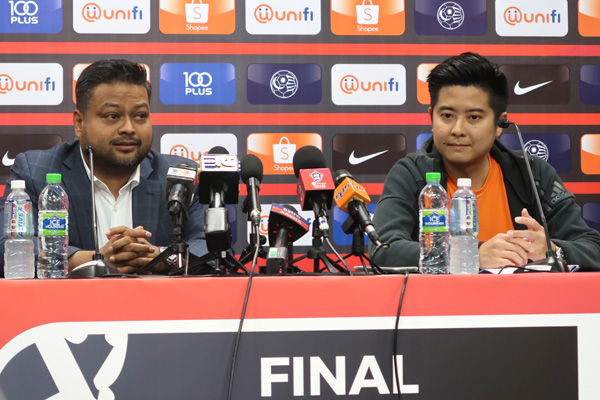 "Aside from the strong growth trajectory, Shopee continues our brand promise to empower local businesses and communities. On top of the sponsorship, we assisted MFL and local teams to chalk up an extra RM1.5 million from ticket sales and activities held together with MFL and local players. On our own, we launched many initiatives such as the Demam Bola campaign, mini stadium, trivias and games to get Malaysians to support and promote the local football teams and scene. To do this, Shopee funded gifts and prizes worth more than RM500,000. Like all Malaysians, Shopee's love for football burns bright. From the increased convenience to the enhanced presence of the sport, we believe that the socio-economic impact of this partnership will certainly go a long way," said Ian Ho, Regional Managing Director of Shopee.
Kevin Ramalingam, CEO of MFL added, "The rapid growth in internet penetration and smartphone use in Malaysia was evidence for us to tap into e-commerce. But more than selling tickets, our goal was to communicate with our fans, give them a smooth purchasing experience, and make it easier for them to support their beloved local teams. With Shopee, achieving these goals have allowed us to make strides towards transforming the local league and Malaysian football in general. We have been very happy with the progress of this partnership and look forward to working more closely with Shopee."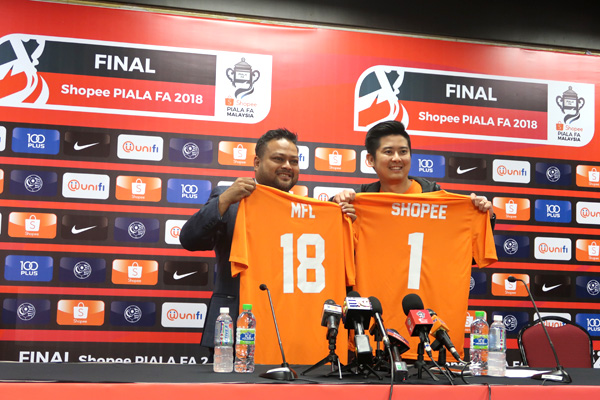 What is next as Shopee Piala FA Malaysia 2018 draws to a close? To benefit ardent football fans clamouring for all things related to local football, Shopee and MFL partnered to launch the official MFL merchandise store featuring Malaysian football teams' original kits, apparel, bags, accessories, and more. Launched on 1 July 2018, the store is already stocked with Felda United and UKM FC merchandise. It is expected to introduce more products by all Malaysian teams in the near future.
In line with MFL's vision to promote the love for football amongst Malaysian youth and drive engagement between players and fans, Shopee is organising football clinics for top local football stars and coaches to impart professional tips and advice for passionate youths. For updates on the football clinics, stay tuned to Shopee's Facebook page.
To shop for your favourite team's merchandise, visit shopee.com.my/mflmerchant. Alternatively, download the Shopee App for FREE via the Apple App Store or Google Play store.
appfa cupfootballleaguemalaysiamarketplacemerchandiseonlinepiala fashopeeshoppingsoccer